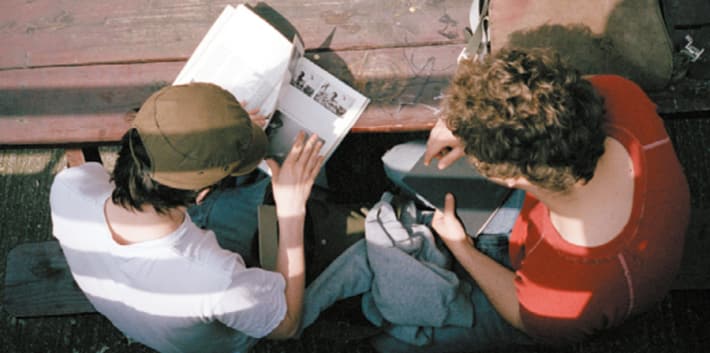 Writing an up-to-date and relevant CV (Curriculum Vitae) is an important first step when job hunting. These guidelines are designed to help you start preparing your CV and can be used alongside our Sample CV (Word 19KB) and How to guide (PDF 76KB)
Your CV may be the first chance you get to impress an employer or client, so it's important to spend time getting it right. One of the key things to remember is that your CV is about you, but it's written for someone else. This means that you will need to focus on presenting information that is most relevant for each employer. As such, a single CV for all job applications is unlikely to be effective.
Our top tip is to research each employer and tailor your CV for every opportunity you apply for.
Content
Broadly speaking a CV is designed to give a potential employer an overview of your skills and experience. Follow these guidelines when developing the content for your CV.
Review the job advert you are applying for as this will help you decide what content is relevant
Include a Skills section on your CV and tailor this section to match the job requirements. Only include skills that you would be able to give positive examples of using, if asked
Other standard headings to use include: Education; Relevant Work Experience; Additional Work Experience; Awards; Commissions; References
How many of these headings you use, and in what order, will depend on what information you decide is most relevant to highlight
Your content should focus on showcasing all relevant skills and experience. This can include paid, unpaid, freelance and project-based experience
This experience doesn't have to be formal. You can also include informal experience such as self-initiated or extra-curricular projects, as long as you talk about these in a professional way
Structure
Consider what the prospective employer wants to find out from looking at your CV. Focus on presenting this information in an accessible way.
Employers tend to glance at CVs, rather than read them in full, due to time constraints. For this reason, use bullet points to structure the content. Avoid paragraphs and narrative based text
Place the most important information at the beginning of your CV. Sometimes it will be more relevant to highlight your most recent job, than the course you are studying
The details in each section should be listed in reverse chronological order. For example, you list your most recent course first in your Education section and work backwards from there
In your work experience section, always list the most relevant tasks and responsibilities you had underneath the job title, company and location
Layout
As with all aspects of your CV, the way you choose to present your information should be influenced by the employer you are submitting your CV to. However, there are some basic things to consider.
For the UK job market, your CV should be no longer than two pages. Some employers will request a one-page CV, so be prepared to follow any additional guidelines you've been given
Start with the basics by including your name and your contact details. Include details of your website, LinkedIn profile or online portfolio, if relevant
There is no need to include your full postal address, but it can be helpful to state where you are based. You don't need to include the word 'CV' or 'Curriculum Vitae' at the top of the document
A straight-forward Word document is standard and additional design elements aren't necessary. However, pay close attention to basic formatting such as font, spacing, indents and bullet points
Attention to detail is key and nothing should look accidental or as if it was copied and pasted from another document
You can choose to add more visual or graphic elements to your CV. This might be particularly important if you are applying for a creative role where these design skills would be useful
Whatever layout you choose, your CV should be easy to read on screen and in print. Make sure it's easy to navigate between sections
Artists' CVs
As an artist you may be asked to submit an artist's CV when applying for creative opportunities. Many of the principles are the same as discussed above. However, the content will be different as an artists' CV is designed to demonstrate the integrity of your creative practice.
Find out more about Artists' CVs.
Do you have a specific question about these guidelines or your CV? Book in for one of our upcoming workshops or attend one of our CV Checks.