Mead Scholarships & Fellowships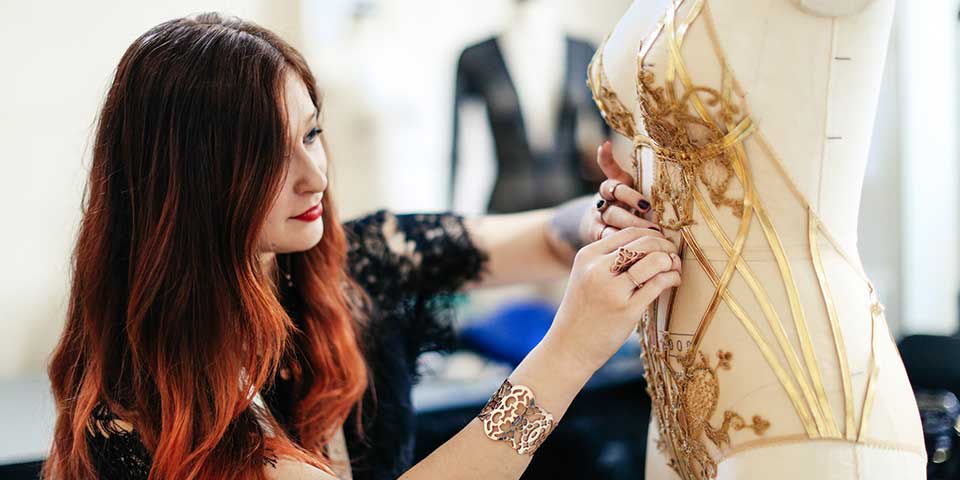 These scholarships and fellowships are designed to help UAL students and alumni develop their creative practice.
Each year about five UAL students and recent graduates are given Mead Scholarships and Fellowships. The Awardees complete arts projects which will add to their industry / discipline, and have a positive impact on their own practice.
Mead Awards are open for projects in any creative discipline studied at UAL.
The Mead Programme is managed by Careers and Employability and has been generously supported by philanthropist Scott Mead since 2013. Scott is a fine art photographer, philanthropist and investor, based in London for over 20 years.
To see the range of projects so far, download our past awards.
Mead Scholarships
These are awards of up to £2,500. UAL undergraduates can apply in their penultimate year (the year before your final year). Awards are given for projects which to be completed in the final year at UAL, as part of your degree work.
Mead Fellowships
These are awards of up to £10,000. These are for final year students (both undergraduate and postgraduate), who are in their final year when first applying (in February 2018). You can also apply for a Fellowship if you are a recent UAL graduate, who graduated in 2017.
What can the award be used for?
The Scholarships and Fellowships awards are for practice or research projects, to be completed within the period 1 September 2018 and 31 July 2019.
All costs must be related specifically to the project.
For example, your project may require purchases such as:
Art materials and making costs (including fees for engaging extra artists/makers)
Professional development and training
Specialist expertise and advice
Software, web hosting, web design costs
Licences and permissions
Small items of equipment
Promotional and marketing costs, printing
Exhibition space, venue hire
Language-related costs (e.g. translation services)
Travel and related costs (note: overnight accommodation is only permitted where absolutely necessary)
Essential books and publications
Fellowships (but not Scholarships) might be used for:
Workspace/studio rental
Subsistence allowances (you will have to prove that this is absolutely essential to the completion of the project)
The awards CANNOT be used to pay for:
Tuition fees *
Living expenses *
Capital purchases (e.g. major equipment, vehicles, property ownership)
Elective study, degree placements and/or internships. Applicants are required to provide a strong case for their whole budget.
Winners will have to provide evidence of where the award has been spent.
* For information related to Student Funding, such as fees and grants, please visit: Students Fees and Funding.
Who can apply?
Mead Scholarships are open to: UAL BA (Hons) undergraduate students in their penultimate year - this is the year before your final one. The project will be completed in your final year, as part of your degree work.
Mead Fellowships are open to UAL students and recent alumni in these groups:
Undergraduates:
UAL BA/BSc (Hons) students in their final year
Postgraduates:
UAL final year MA/MSc/MRes students
UAL final year PgDip
UAL final year PhD students
UAL Alumni:
Graduates whose graduation ceremony was during the period June 2017 to July 2018
Candidates for Mead Fellowships must have graduated by the time they undertake the Fellowship.
General guidelines:
Applications are open to individuals irrespective of their nationality or country of residence.
Please note recipients of the AHRC Scholarships are not eligible to apply, due to the terms and conditions set out by AHRC.
Only one application is permitted per named applicant. However, applicants can be named as part of a team in another submission.
Projects may only be submitted for one award, either a Scholarship or a Fellowship (you may not apply to both).
Application process (currently closed)
There is a 3 stage process for applications to both the Fellowships and Scholarships:
Stage #1 applications
Between 30-40 of Stage #1 applications will be shortlisted, with projects selected across these 10 subject areas and from UAL Colleges:
Architecture/ interiors, spaces, conservation
Fashion, design, tailoring, production
Fine Art, 2D, 3D, photography
Visual comms, graphics, illustration media, journalism
Film, TV, animation  Product, industrial, 3D, jewellery, textiles, materials
Theatre, design, performance, acting, directing, writing
Research (Mres/Phd)
Business/ management/ enterprise, MBA
Culture Criticism Curation Stage
Stage #2 applications
About 35 shortlisted applicants from Stage #1 will be invited to submit a longer, more detailed application by 8 May 2018. These applicants will also be able to attend a Mead Applicants' Stage #2 Briefing.
A panel of UAL academics and careers specialists will shortlist about 10 of the Stage #2 applications, to go through to the final stage of the process – the Mead pitch.
Stage #3 - the Mead pitch
June 2018 About 9 finalists give a short presentation about their project, followed by a brief Q&A session with the Mead Awards Judges.
The Judges select a total of five winning projects, made up of both Mead Scholarships and Mead Fellowships.