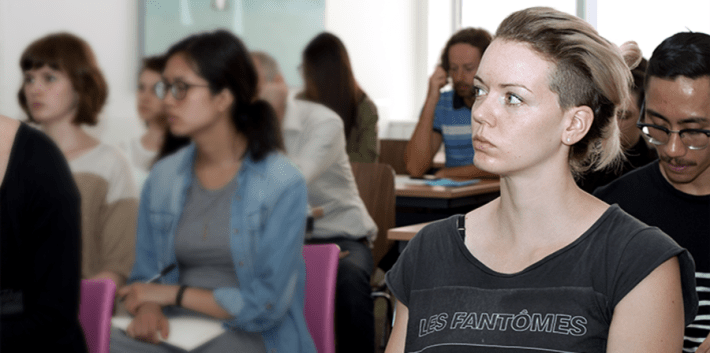 Here are the answers to some frequently asked questions regarding Tier 4 visas.
1. Can I work before my course starts and after I complete my course?
Before and after you complete your course you can work unrestricted hours between your visa validity start date and expiry/ end date. It's your responsibility to ensure you are aware of your term time dates for your course and that you keep to your visa restrictions within these dates. If you are unsure of your term time dates, please refer to the UAL website or the confirmation letter you would have received from UAL when you were accepted on your course.
2. Can work through ArtsTemps be considered an internship?
Employment through ArtsTemps isn't considered or deemed eligible to be considered an internship. When you sign up to ArtsTemps, you sign up to a 'Casual Workers Contract' which can't be used as an internship. In addition, most of the work assignments ArtsTemps offer aren't relevant or recognised as work experience which is relevant to UAL courses.
3. Am I allowed to do an internship and work through ArtsTemps at the same time?
You would be allowed to do a work placement that has been planned and arranged as an assessment part of your course and is referred to on your Confirmation of Acceptance for Studies. Other work experience placements or short internships would only be eligible under your permission to work no more than 10 or 20 hours per week during term time.
4. What happens to my work permission if I defer or withdraw from my course?
The Home Office has stated that your work permission depends on you being a current student, which means that if your studies cease i.e. you defer or leave your course, you are not allowed to engage in any paid employment and you have to return to your country of origin.
5. What are my responsibilities as an International Student on a Tier 4 visa who would like to work in the UK?
Ultimately it's your responsibility to ensure that you don't exceed the number of working hours stated on your Visa. You should monitor the number of hours you work each week to ensure that any work you complete on and off campus, doesn't cumulatively exceed your allowance each week.