Academic Support & Research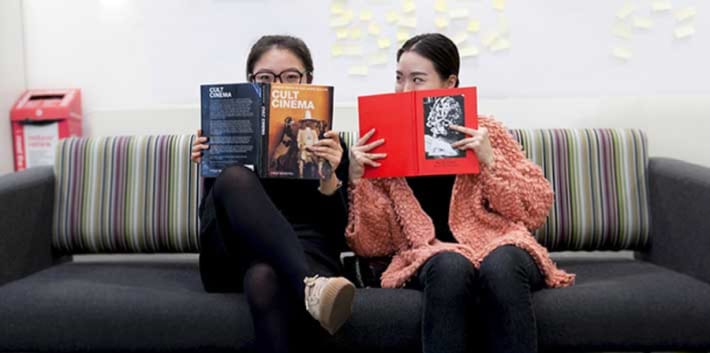 We offer a wide range of support to help your studies and research at UAL. This includes face-to-face tutorials, workshops and online learning materials covering many topics. You can get Academic Support if you are on a Foundation, Undergraduate or Postgraduate course, including PhD.
Here's what you can use to make the most of your studies.
Support throughout your course
Academic Support tutors and librarians are based at every college. They offer one-to-one and group activities designed specifically for your course and level of study.
We also offer university-wide workshops and discussion groups where you can meet students from other subjects and colleges.
You can work on areas like : approaching learning, working collaboratively and exploring research methodologies.
Online support
You can find lots of advice and guidance on reading, digital, research and library skills, writing and academic referencing, making presentations and more. You can also use the site to book Academic Support tutorials and group activities.
Libraries and Learning Zones
The Academic Support Librarian for your course can help you find and use information effectively. They can also ensure you benefit from our special collections and archives.
Book a one to one support session at our Library Information Desk or Contact Us.
There are three Learning Zones, located at CSM, LCC and Camberwell. These are informal learning spaces equipped with flexible furniture, digital workstations and print facilities.
Learn more about our Library Services
Archives and Special Collections
The libraries hold special collections and archives that can inspire your research. These are located in the University Archives and Special Collections Centre at the London College of Communication. You can also access collections that are in the colleges, libraries and the CSM Museum.
Support for research students
Research students can also take advantage of:
UAL Research Online (UALRO)
You can explore our collection of research outputs from UAL including PhD theses.
The Research Network UAL (RNUAL) Programme
Sessions are specially designed for PhD students, and include use of library and archive resources, and guidance on referencing, managing information and publishing your work.
Discover more about the academic and research Support we offer at UAL:
You can also get in touch with the Academic Support team: academicsupport@arts.ac.uk