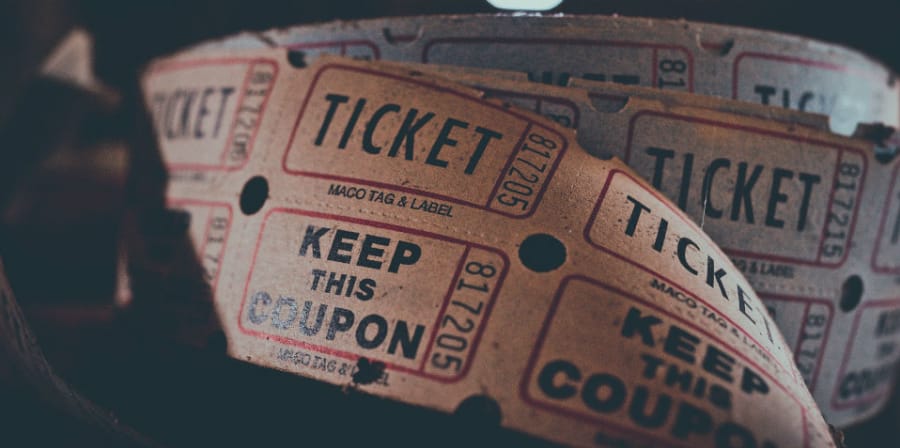 The best thing to do is register and get your tickets at the same time. So here's what you should know...
You must register yourself to attend the ceremony – even if you don't have guests
Guest tickets cost £20.
You can buy up to 4 guaranteed tickets. Chelsea students can buy up to 5.
If you buy the maximum, you can also request one or two extras. If there is space we'll let you know in your Joining Instructions in July and you can pay for them on graduation day (£20 each).
Tickets are not transferrable – you can't swap them with someone else
Don't forget the deadlines! To avoid any panic or fees, register and buy your tickets by 4 May 2018.
You'll be sitting with your fellow graduates during the ceremony, but your guests will be able to watch with pride and cheer loudly as you cross the stage.
Changes and refunds
We recommend checking with your guests before registering and buying tickets, but if you need to make any changes please contact the Graduation team.
You can make changes up to 8 June 2018, the final registration deadline.
You'll get a refund on your tickets:
If you cancel your ticket purchases before 8 June 2018
If you don't pass your course, guest ticket purchases will be refunded to you from August onwards. The College will let us know so you don't have to contact us.
Special Requirements
If you or any of your guests have any special requirements, please let us know so we can do our best to accommodate your needs (for example, if one of your guests has mobility issues we will not seat them in the balcony).
There's a Special Requirements section on the registration form so do let us know when you are booking your tickets.
If you'd like to send us any additional information about your requirements or you forget to tell us when you register, please contact the Graduation Team.
Please include your student id, your name and the ceremony you will be attending (e.g. Joseph Smith SMI0900007, CSM morning).
If you have a guest who plans to bring their own wheelchair, please contact us at graduation@arts.ac.uk so we can give you more information about how the ceremonies work.
Children (under 16)
The Royal Festival Hall requires all children two years old or above to have their own seat.
All children under the age of 16 must be accompanied by an adult so graduates must make arrangements for an adult to site with them.
Don't forget, graduates and guests are seated separately.
Unfortunately, we cannot offer price reductions for children's tickets.
Ceremonies may last up to two hours so please tell us if you are bringing children when you purchase your tickets. We will try to seat your guests near to a door so they can easily exit the ceremony should they need to.
For the comfort of other guests, parents may wish to take any child who becomes agitated or distressed out of the hall.
Prams/buggies are not allowed in the auditorium but can be stored securely in the cloakroom.
Why do I have to buy tickets?
The £20 guest ticket contributes towards the cost of the graduation ceremony including:
The hire of the Royal Festival Hall – a major London arts venue
The reception after the ceremony where you and your guests will be served prosecco and light refreshments
Like most universities in London, UAL has lots of great spaces for you to study and train but unfortunately none big enough to accommodate a ceremony for all of our students and their guests.
You or your guests may have attended graduation ceremonies at other universities for no charge because they have been held on their own campus, where there is enough space on site.
Why don't my tuition fees cover the cost of my tickets?
Your tuition fees are used for the delivery of your course, rather than non-compulsory events.