---
For further information about UAL's response to coronavirus, visit our information page.
If you have any questions about your visa or other immigration matters, please contact the Student Advice Service or tier4compliance@arts.ac.uk
---
Are UK Visas and Immigration (UKVI) allowing Tier 4 students to study remotely during the Coronavirus outbreak?
UKVI has confirmed that exceptionally, under the current circumstances, Tier 4 students are permitted to study remotely either in the UK or overseas in order to continue their course.
These arrangements apply initially until 31 July 2020, by which date they will be reviewed by UKVI. UAL will receive further advice nearer the time.
Can I retain my Tier 4 visa if I study remotely due to the coronavirus outbreak?
Due to these exceptional circumstance, you will not be required to be in the UK for the rest of this academic year in order to continue your course. Instead, you will be permitted to study remotely and this will not affect your visa status. This means, you will need to attend all compulsory online sessions, meet deadlines for submission of coursework and communicate with academics and other relevant staff members via email or video conference.
Your course administration team will contact you to explain details of the new teaching arrangements.
As long as you remain fully engaged with your course, the University will not withdraw Tier 4 sponsorship and your Tier 4 visa will still be valid.
I would like to interrupt my studies and continue next academic year. What do I need to do?
We strongly advise you to make every effort to continue your studies online. This is because we do not know when visa application centres will reopen due to the coronavirus outbreak. Potentially you would not have enough time to apply for a new visa in order to join us for the next academic year.
If after considering all your options, you are still unable to continue studying, you should contact your course administration team and email Student Advice Service (student.advisers@arts.ac.uk) for advice on the implications of this decision on your immigration status and future visa applications. Requests will be considered in line with our regular procedures and will only be granted, at the discretion of the Dean.
If your request to take time-out is approved, UAL's Immigration Compliance team will inform UK Visas and Immigration (UKVI) that you wish to interrupt your studies and your Tier 4 visa will be curtailed (cancelled). As a result, you will have to apply for a new visa to return to the UK to resume your studies.
My visa is expiring but I can't leave the UK due to the Covid-19 outbreak, what should I do?
The UK Government has confirmed that if you've been residing in the UK legally, your current visa can be extended if you meet the following criteria:
Your leave expires between 24 January 2020 and 31 July 2020.
You cannot leave the UK because of travel restrictions or self-isolation related to Covid-19.
You must contact the Coronavirus Immigration Team (CIT) to update your records if your visa is expiring – this is not an automatic process. Your visa will be extended to 31 July 2020 if you meet the requirements set by the Home Office.
If you have already had your visa extended to 31st May 2020 your visa will be extended automatically to 31st July 2020.
According to the UK Home Office, you will be expected to return to your home country as soon as it is safe and possible to do so.
Lost or stolen BRP
Please contact the Student Advice Service for individual advice on your circumstances.
Register with the Overseas Visitors Registration Office (OVRO)
Registration at OVRO is suspended until further notice. If you're returning to your home country prior to registering with OVRO, you should not face any difficulties at UK ports upon re-entry for non-registration due to the suspension of services. When you return to the UK, please bring a copy of the COVID-19 Student Letter (PDF 25KB) with you to show Border Control staff if necessary.
If you have booked an online appointment, OVRO will contact you once normal services resume to advise you of your new appointment.
Unable to join an online session
You will not be marked as absent or penalised if you cannot access the live sessions and have let us know you are unable to join.
We are aware that for Tier 4 students there is a requirement for you to meet your contact point requirements as part of the conditions of your visa. You must inform your tutor or course leader and course administration teams if you are unable to join live sessions or any other compulsory academic activities. If one of those live sessions is a contact point and a Tier 4 student is unable to attend due to connectivity issues, this will be recorded as an authorised absence.
Please keep in regular contact through emails to your tutor or Course Leader if you are experiencing connectivity issues and get in touch if you need support with anything else.
Please do what you can to complete your units but if connectivity issues have severely disrupted your learning, you can also submit an Extenuating Circumstances form following the guidance here.
Tier 4 visa extension to use University's facilities once course is completed
In accordance with current UKVI regulations students can only apply for a Tier 4 visa if they are going to undertake a full-time course below degree level that involves a minimum of 15 hours a week classroom-based, a full-time course at degree level or above, or a part-time postgraduate course. Regrettably, there is no provision in current UKVI policy to extend Tier 4 visas for the sole purpose of using institutions' facilities once a course has been completed. Please note: UKVI has not approved concessions regarding this matter due to Covid-19 outbreak either.
Subject to the course of the pandemic and UK government restrictions on social distancing, we plan to allow final year undergraduates and postgraduates (with a valid Tier 4 visa) to return to use University's facilities later this year.
Tier 4 visas normally allow for a "wrap-up" period of 4 months after the end of courses lasting 12 months or longer. Students should check the exact end date on their visa.
Tier 4 visa extension to attend a graduation ceremony
Current UKVI regulations do not allow Tier 4 students to extend their visa wholly and exclusively for the purpose of attending a graduation ceremony.
If you have successfully completed your course and your Tier 4 visa expires by the time your graduation ceremony is due, you should apply for a Standard Visitor visa. Please note that applications for this type of visa must be made from outside the UK.
For more information regarding graduation ceremonies and visas please see our visa options after completing your course guidance.
General information on Graduation 2020 .
Diploma in Professional Studies
Please refer to our UAL Diploma in Professional Studies guidance and FAQs
Arriving in the UK after 8 June
From 8 June, residents and visitors will:
need to provide your journey and contact details when you travel to the UK
not be allowed to leave the place you're staying for the first 14 days except in very limited situations (known as 'self-isolating')
Please read the UK Government guidance on entering the UK.
Related content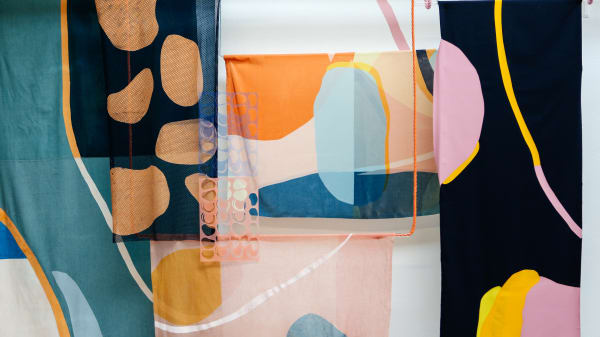 Online library resources and support for students