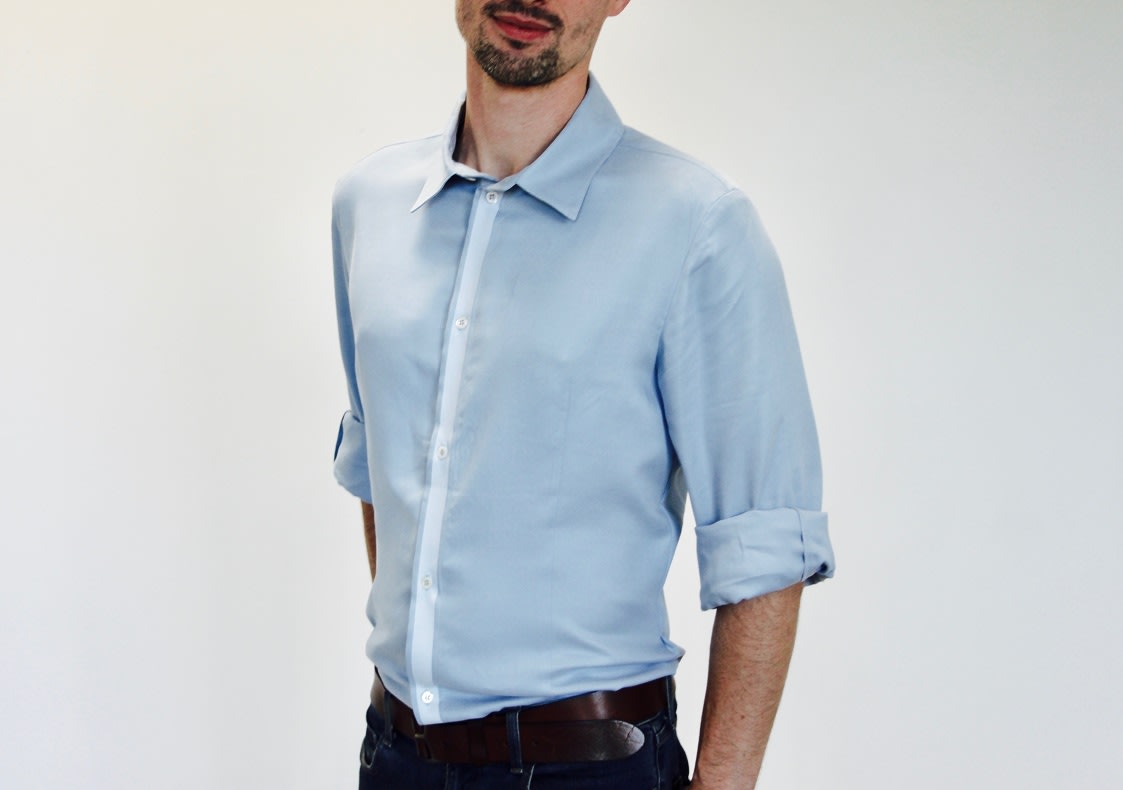 A 0° impact shirt, recycled rental raincoat and an environmentally-conscious 'fashion fascia' interior for the car of the future are just three innovations in circular and sustainable design developed by the collaborative project Trash-2-Cash to be shown for the first time at Dutch Design Week (20-28 October 2018).
The biggest design event in Northern Europe, Dutch Design Week has a specific eye on the designs of the future. In total six brand new material prototypes comprised of new, recycled and recyclable apparel and automotive materials and concepts will be showcased by Trash-2-Cash, which represents a consortium of researchers, designers, scientists and industry partners from 10 countries, including the Centre for Circular Design at UAL.
Rebecca Earley, Professor of Sustainable Fashion Textile Design and Co-Director, Centre for Circular Design, University of the Arts London said:
"Trash-2-Cash fibres are not only made from waste but created to be used appropriately and fully before going into future recycling processes. We're using less harmful processes for people and the environment, and we're designing-in performance so that these fibres offer a full package for consumers and the environment."
Emma Östmark, Research Institutes of Sweden (RISE) said:
"All the clothes that we throw out and fibres wasted in production are actually a valuable resource that we can't afford to discard. This project gives us the opportunity to challenge that. We are thrilled to finally be showing these prototypes for the public. It's really exciting."
Alongside the material prototypes, Trash-2-Cash will also be sharing a new way of working, Design-Driven Material Innovation (DDMI) outlining how science, design and industry can input into the process from beginning to end.
Trash 2 Cash is an EU Horizon 2020 funded project which aims to progress us towards the sustainable textile industry of the future that benefits both people and the planet. It proposes a recycling model where textile waste is regenerated chemically – resulting in new plastics and textiles that are the same quality as original materials, but produce products that are industrially replicable and infinitely recyclable.
The Centre for Circular Design focuses on design research for the Circular Economy through materials, models and mindsets.
_______________________________________________________________________________
More about our research