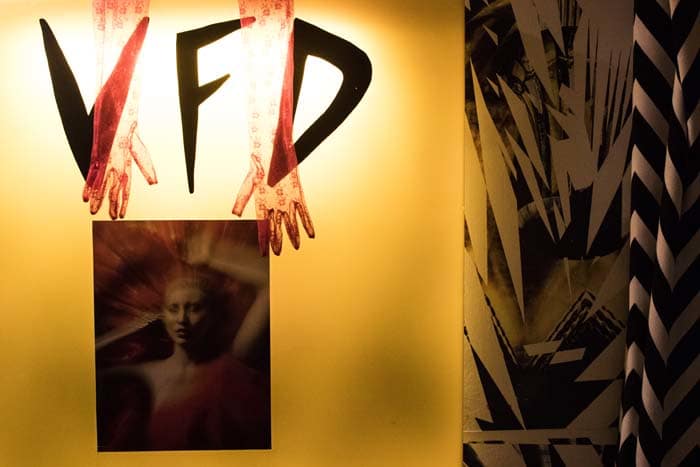 Year 2 students from BA (Hons) Fashion Styling and Production worked on an on-site installation at Vogue Fabrics, a fashion and club venue in Dalston, east London. They have been working with the creative director of the space Lyall Hakaraia alongside staff Clare Buckley and Sarah May responding to the idea of styling and production as a movement.
They presented their personal versions of the "self portrait" within the space and worked together to produce a window installation that opened with a private view on 31 May and is on show to the public until the end of Saturday 3 June.
This on site response is part of the course unit titled "Style, Genre, Signature" where the students are asked to create their own portfolio that represents their signature style and emerging creative direction as stylists and producers. The students responded to historical fashion movements alongside contemporary fashion collectives and happenings. The show at Vogue Fabrics represents the students' own constructed community that showcases their personal fashion visions to a new audience, alongside students from BA (Hons) Cordwainers Fashion Bags and Accessories and BA (Hons) Fashion Jewellery as guests.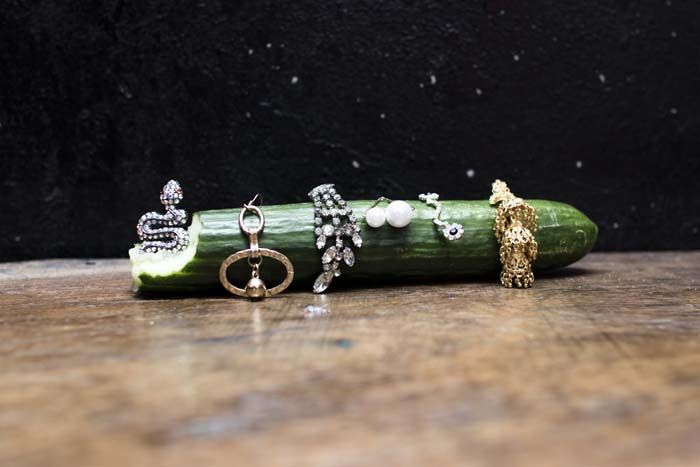 The students worked on site on Wednesday afternoon to install a lo fi, creative, experimental and hands-on approach to the notion of the "self portrait" and window installation.