International exhibitions programme
Curated by Alison Moloney, the International Exhibitions Programme presents fashion and dress through a cross-disciplinary series of exhibitions, events and conferences in the UK and globally.
The projects explore the discipline of fashion curation and are developed in collaboration with international museums and galleries, educational institutes, independent designers and London College of Fashion alumni, staff and students.
1914 Now: Four Perspectives on Fashion Curation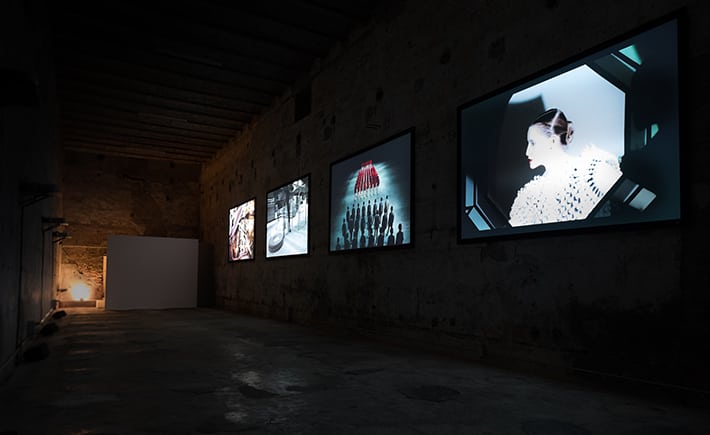 Spazio Punch and SHOWstudio
November 2014
In November 2014, Spazio Punch launched the gallery installation of 1914 Now: Four Perspectives on Fashion Curation across the canal from the national pavilions in the Giardini - the original inspiration for the project. Commissioned and curated by Centre for Fashion Curation member Alison Moloney, this film installation delves into the practices of internationally renowned curators who have distinct approaches to their discipline.
As the pavilions in the Giardini responded to Rem Koolhaas' brief, Absorbing Modernity 1914-2014, this project is a response from a fashion perspective. Alongside curators Walter Van Beirendonck and Kaat Debo is the work of Centre for Fashion Curation Directors Judith Clark and Amy de la Haye. Clark is an exhibition-maker and curator who simultaneously designs and curates her exhibitions, and de la Haye is an object-based fashion historian whose research focuses on dress and the stories it tells about lives lived. The curators' responses were captured and interpreted by leading filmmakers including London College of Communication lecturer Katerina Athanasopoulou and LCF's Practitioner in Residence Bart Hess.
London College of Fashion Maker Library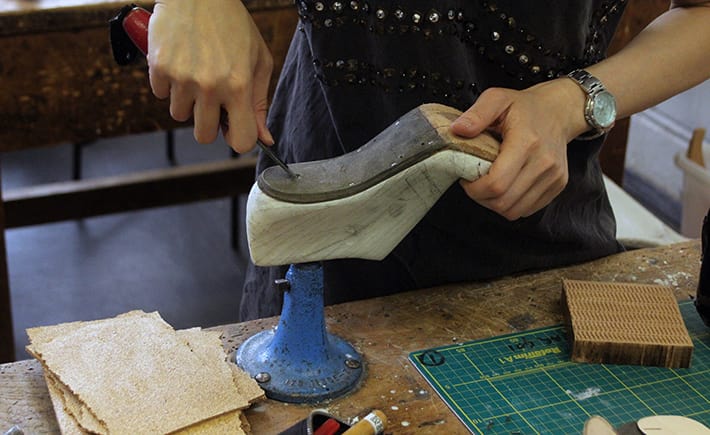 London Design Festival
September 2014
During the London Design Festival 2014, we presented the London College of Fashion Maker Library where we invited the public to participate in a series of footwear-making workshops led by LCF staff, students and alumni. This project was part of the Maker Library series commissioned by the British Council as part of the Connect ZA season. As part of this programme, the LCF Maker Library will tour to the Museum of African Design in Johannesburg in February 2015, led by MA Fashion Footwear course director Eelko Moorer and in collaboration with the British Council.
Jean Paul Gaultier: Be My Guest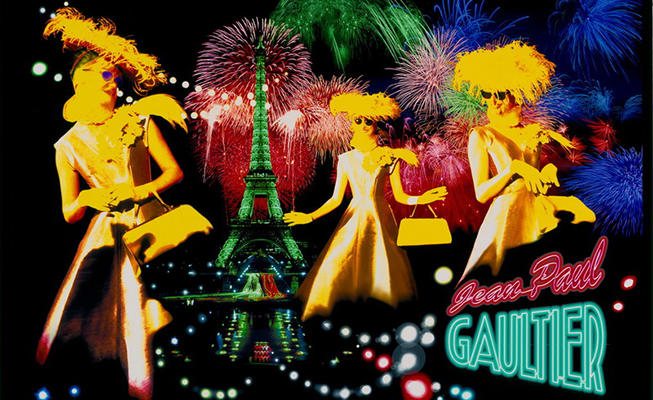 Fashion Space Gallery
11th April - 26th July 2014
From the outset of his career Jean Paul Gaultier has designed the invitations to his catwalk shows and devised the iconic advertising campaigns which have shaped his image. This graphic design work traces a trajectory through the evolution of his work and includes campaigns for seminal collections including A Wardrobe for Two, prêt-à-porter Spring/Summer 1985, where Gaultier introduced his concepts for androgynous clothing through to his Frida Kahlo tribute collection, Spring/Summer 1998, which highlights the cultural influences in his work.
This exhibition was a collaboration between the London College of Fashion, Montreal Museum of Fine Arts, Maison Jean Paul Gaultier, Paris and the Barbican Art Gallery. Curated by Alison Moloney and Thierry-Maxime Loriot.