Centre for Circular Design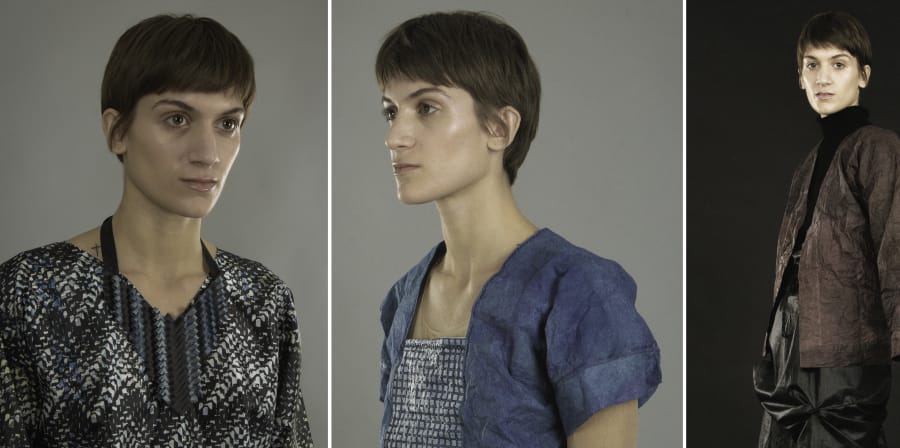 Centre for Circular Design (CCD) was founded in September 2017 by Co-Directors Professor Rebecca Earley and Dr Kate Goldsworthy, building on the specialisms and expertise established within the Textile Environment Design (TED) research group since 1996.
CCD researchers are world leading in practice-based and design-led research for textile research. Their work is focused on how design practice can innovate and inform the development of the circular economy for materials, textiles, fashion and other design fields.
Design has been an important element of the resource-intensive production and consumption systems of the 20th Century. It continues to create damaging impacts on natural systems and human populations throughout the textile supply chain.
CCD aims to accelerate the transition towards designing for a circular future where textiles, materials and products are designed, produced, used and disposed of in radical new ways. By bringing together academic and industry research CCD explores design for circular contexts with approaches ranging from emerging technology, systems design, materials, tools, user behaviour and social innovation.
The Centre brings together UAL research staff, PhD students, national and international academic researchers, cultural institutions, industry and commerce to create new connections to support people and planet.
Collaborations
Centre for Circular Design has strong partnerships with scientific organisations like Research Institutes of Sweden (RISE) through its leading roles in Mistra Future Fashion and EU H2020 projects. CCD researchers combine theory with different forms of action research, working with scientists, technologists, engineers, designers or makers, translating research and innovative methods into industry.
Methods
CCD research approaches and outputs are continually evolving. The TEN are a set of sustainable design strategies developed in TED in response to the increasingly harsh environmental impacts of the textile industry. An adaptable and highly flexible approach to sustainability in the textiles and fashion industry, The TEN are increasingly being applied to a wide range of industries including automotive, interior, architecture and product design. The TEN design-thinking workshops are often a catalyst for companies and individuals to apply circular thinking to decisions that drive innovation, strategy and new ways of doing business.
Projects
Current research projects include Mistra Future Fashion (2015 – 2019) where the team are exploring speeds for circular fashion textiles; and the Horizon 2020 EU project Trash-2-Cash which creates bridges between science and industry partners with CCD researchers guiding the Design Driven Material Innovation (DDMI) process. CCD's contract research portfolio includes work with H&M, Filippa K, Kappahl, Zero Waste Scotland, Ellen MacArthur Foundation, Fashion Revolution, The Continuity Company (TCC Global), Sustainable Fashion Academy (SFA), Sloggi, Puma and VF Corporation.
Members
Lead researchers
Post-Doc researchers
Dr Rosie Hornbuckle
Dr Helen Paine
Internal associate researchers
Bridget Harvey
David Cross
Dr Maiko Tsutsumi
External associate lecturers
Professor Lucy Norris Phd, Weißensee Kunsthochschule Berlin, Germany
Dr Clara Vuletich, Consultant, Sydney, Australia
Dr Marion Real, La Chaire BALI, France; FabLab Barcelona, Spain
Phil Hadridge, iDenk Consultancy, Cambridge, UK
Support Staff
Current PhD Students
Laetitia Forst, CCW | Cathryn Hall, CCW | Emmeline Child, Northampton University | Loula Mercedes, CSM