Centre for Fashion Business and Innovation Research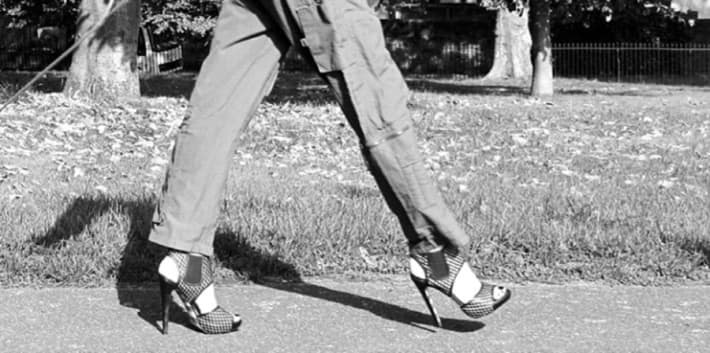 Centre Coordinator: Rosemary Varley
In an age of economic uncertainty, fashion is a unique success story: the business of fashion is worth $2.4 trillion globally and continues to outstrip other sectors in its growth (McKinsey, 2017). Disrupting traditional business and management theory and practice, the fashion industry embraces small-to-medium firms alongside global conglomerates, whether design, production or retailing-led, and places entrepreneurship and enterprise at its heart. Moreover, the sector holds the potential to generate social and cultural impacts, be it through supply chain reform, adoption of next-generation materials and technology or facilitating sustainable innovation in traditional modes of craft and making. With this in mind, the Centre for Fashion Business and Innovation aims to coalesce research knowledge exchange and pedagogy in order to deliver insight into the fashion industry's economic, social and cultural trajectory over the coming decades.
To explore how the future of the business of fashion might be shaped by the creative forces inherent in the industry;
To collaborate with fashion business practitioners to understand key fashion business trends, opportunities and challenges from the perspective of SMEs and large corporates;
To build capacity in fashion business research and practice through supporting taught programmes and research students on fashion-specific programmes.
The Centre operates at the intersection of fashion business with the economy, culture and society as a whole. Its agenda is underpinned by four key thematic pillars: innovation and enterprise; strategic decision-making under uncertainty; retail and product management and forecasting. Among other phenomena, it aims to generate insights into: fashion technology design and adoption; brand identity in new media retail environments; business incubation and SME cultures; sustainable business practice; aesthetics and luxury and challenges related to IP and legal issues. The Centre convenes academics and industry with an interest in understanding the future of fashion business, considering the sector as distinct from other well-researched industries, and the role of fashion in the global creative economy.
Shaping and informing the Centre's strands of research and knowledge exchange is a range of collaborations with industry professionals. Working with key partners, the Centre co-creates activity which delivers impact to the benefit of both the academic and business practice communities. With the rise of the digital economy, the range of stakeholders for whom the direction of fashion business has important implications is expanding. As such, the Centre is developing links with companies and industry associations operating within software development, digital design and making and those seeking to create and commercialise digital experiences – in marketing, retail and cultural heritage settings.
Higher Education is acknowledged as central to the development and supply of sufficiently skilled and innovative workers into the creative economy. Fashion business is no exception, and the need for both enterprising employees and entrepreneurs becomes more pressing as the digital agenda changes the shape of fashion business. Embedded in the Fashion Business School, the Centre supports ten post-graduate fashion business programmes, which attracts world-class students who represent the future capacity of the industry. The taught programmes are informed by doctoral students researching current challenges and opportunities for fashion business and innovation; students form an essential part of the outreach dialogue curated by the Centre, generating knowledge which will underpin their careers into the future.
Staff members
Rosemary Varley
Bethan Alexander
Francesca Bonetti
Chitra Buckley
Graeme Evans
Ian King
Matteo Montecchi
Natascha Radclyffe-Thomas
Agnes Rocamora
Ana Roncha
Emmanuel Sirimal Silva
Alessandra Vecchi
PhD students
Hanna Kontu (Supervisors: Alessandra Vecchi, Anthony Kent, Chitra Buckley)
Title: Catalyst for Brand Equity: Recent Innovations in Social Media.
Lisa Jane Mann (Supervisors: Alessandra Vecchi, Chitra Buckley)
Title: Can new and innovative models of retail encourage more young fashion designers to experiment with marketing their products directly to consumers?
Edwin Phiri (Supervisors: Alessandra Vecchi, Ian King)
Title: Inclusive Marketing to Enhance Access for Disabled People.
Urara Toma (Supervisors: Ian King, Natascha Radclyffe-Thomas)
Title: What to Wear at Work: Comparative Cultures and Women Dressing for Success
James Clark (Supervisors: Alexandra Vecchi, Emmanuel Silva)
Title: An evaluation of the resilience of business model design within a disrupted fashion high street retail industry.