Published date
30 Oct 2019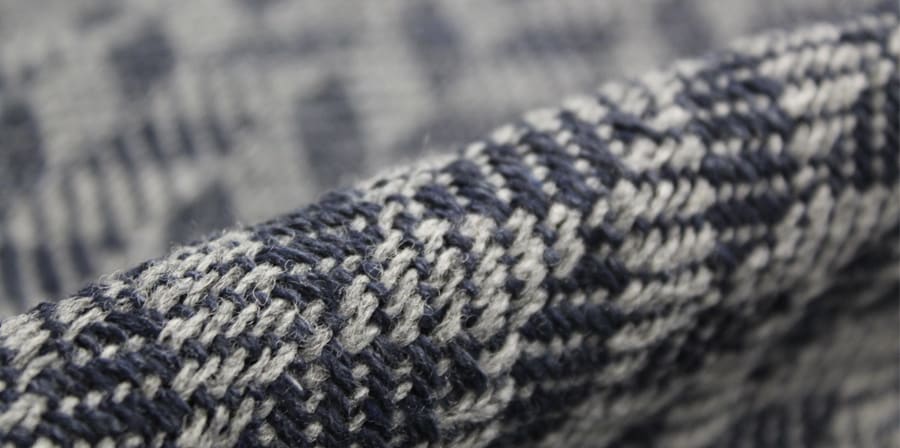 Blending In and Out: Design for Extending the Value of Mechanically Recycled Blended Textiles
College: Chelsea College of Arts, Centre for Circular Design
Supervisors: Dr Kate Goldsworthy, Professor Rebecca Earley
Project duration: October 2017 – October 2020
Introduction
Textile waste is a growing problem which is aggregated by over-consumption and profit-driven business models. There is a consensus across the literature which proves we are consistently falling short of solving this issue (EMF, 2017a:22; Mathews, 2015:3; Greenpeace, 2017:6). Increasing numbers of experts are arguing for a complete system overhaul from our current linear take-make-waste economy to one that is circular, building on and beyond cradle-to-cradle (Braungart and McDonough, 2002:104).
Across the entire textile industry, less than 1% of textiles are recycled textile-to-textile (EMF, 2017:37). As clothing quality has rapidly deteriorated (Fletcher, 2008:140) the textiles flowing into the end-of-use streams are increasingly unwearable and therefore unsuitable for re-use in which the industry heavily relies (Dutch Clothing Mountain, 2017:31). This has placed pressure on the industry to find new high-value recycling markets for these new, low-quality materials. This is the central focus of the research.
Context and background
The research is set within the field of design for material recovery and is investigated through a design for recycling and cascading approach. This research primarily examines the mechanical textile recycling process; the current commercial technology often overlooked in the literature. However, the future-based chemical recycling technology currently, only available at lab-scale, is not disregarded. The framework that will be proposed brings the two recycling techniques (mechanical and chemical) together towards a future circular economy as a form of transition design (Irwin, 2015).
Aims and objectives
The aim of this PhD research is to develop and test a design framework in which to increase value and extend the life of low-value and often blended waste textiles.
Outputs
Global Fashion Conference - 2018 MIXING IT UP IN PRATO: MIXING IT UP IN PRATO: identifying innovation hotspots within mechanical textile recycling
FutureScan 4: Valuing Practice - 2019
TAKING NOTE: Annotated portfolio as a method to analyse the experience of design research practice in industry
The Design Journal - Volume 22, 2019 - Issue sup1: Running with Scissors: EAD Conference Divide, Switch, Blend: wearing two hats for industry entrepreneurship and academic practice-based textile design research
Events
Related links