Published date
25 Jul 2018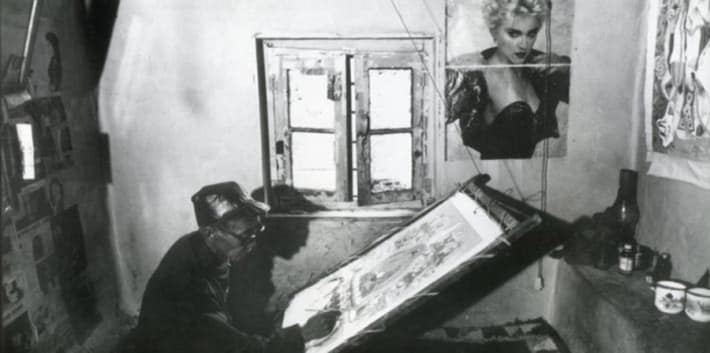 Creating and preserving a sonic legacy of a Himalayan Buddhist community.
Principal Investigator: Professor Patrick Sutherland
College: London College of Communication
Spiti is the valley of the river Spiti, which runs along the Tibetan border with North India. Seemingly remote, Spiti is increasingly plugged into a modernising Indian world of education, satellite television and tourism.
Although the community has a vibrant musical culture, many older songs and musical traditions are being displaced by popular songs learned from Ladakhi video CDs or Bollywood tapes. The complex song cycles of cultural events like weddings are now rarely performed in full. An older generation, carriers of specialist knowledge of songs is dying out, unrecorded.
Modern India brings new potential as well as challenges to tradition. The Hirrip, lower caste musicians who perform a fundamental role in many Spitian social events are clearly disappearing, but the number of Buchen, travelling religious actors and performers, are equally clearly increasing, partly as a response to tourism.
The Spiti Sound Archive project has documented the rapidly changing tradition of music and song performed by special groups. It has actively involved local inhabitants in different strata of society in the process of recording and archiving their cultural legacy. The project has consulted the lower caste musicians (Hirrip) as well as travelling religious actors (Buchen) and wedding singers (Nyerun). It has engaged them in the process of researching and classifying Spiti's songs, performances and musical forms and in surveying Spiti's population of such musicians and singers. In response to the wishes of the local community the project has primarily concentrated on recording the 'endangered'.
All recorded material is being archived in the permanent collection of the British Library. The Spiti Sound Archive project is also depositing recordings within the community, primarily with individual performers. Ultimately it is hoped that the whole spectrum of recorded material will be available locally, through the harshness of this high altitude desert with its dust, extremes of temperature and fluctuating electricity that militates against conventional archiving.
Satellite broadband offering access to the British Library website may offer a stable resource in the future but the project is currently investigating the possibilities of producing and distributing commercial CDs of Spiti songs and music through the Himachal Pradesh Department of Tribal Development. Additionally it is looking at establishing a centre for culture and performing arts in the valley.
The project has significantly developed my previous photographic documentation of Spiti, changing the primary focus of my research towards the sonic. It has disseminated material to the general public and a wider scholarly audience through an interactive website combining selected sounds, images and text, a presentation to the International Association for Ladakh Studies in Rome and a programme about the Hirrip - Spiti's lower caste musicians (Wavelength, Resonance FM 11 April, 2008). A further radio programme describing the complex cycle of songs, music, sounds and performances that make up a large Spiti wedding will also be broadcast (Clear Spot, Resonance FM yet to be scheduled).
Professor of Documentary Photography
London College of Communication
Outputs
Outputs realised from the research project