Disciples of a Crazy Saint
Published date
25 Jul 2018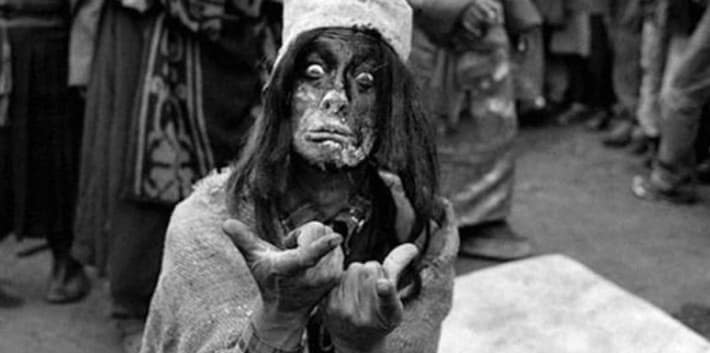 Principal Investigator: Professor Patrick Sutherland
College: London College of Communication
Disciples of a Crazy Saint was an experimental and collaborative photographic documentation of Spiti's lay religious theatre and its performers, the Buchen. Buchen are lay actors and religious storytellers from the culturally Tibetan Spiti Valley in North India.
The project researched the repertoire and social status of the Buchen and lead to a major exhibition, a catalogue documenting the research process and archives of visual and verbal records.
The project used Patrick Sutherland's photographs and other historical images to elicit discussion and engage with a Buchen perspective on photography. This dialogue and negotiation was followed by collaborative experimentation with the processes of photography and editing. This methodology underpinned an intense period of visual documentation, recording the repertoire of the dozen or so Buchen plays.
This research-through-practice provided substantial archive material for future researchers. It will contribute to a deeper understanding of the relationship between the concerns of creative documentary photography and visual anthropology and to a broadening knowledge of Tibetan culture and communities.
UAL researchers involved
Outputs
Outputs realised from the research project: