Published date
21 May 2019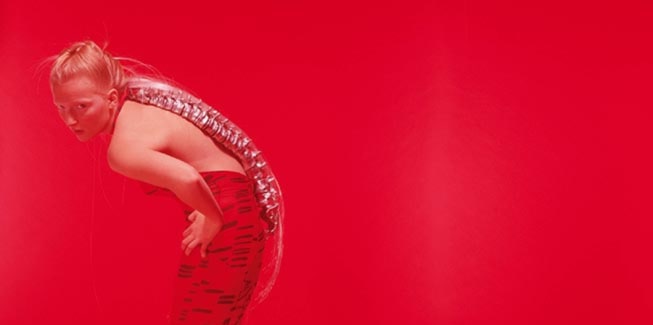 A science-art collaboration elucidating 10 key events in human embryonic development by artist/designer Professor Helen Storey MBE and biologist Kate Storey (University of Dundee).
Helen and Kate collaborated in 1997 to create a series of fashion/textile designs, spanning the first 1000 hours of human life. Producing these at London College of Fashion, Helen and Kate worked interactively using design at multiple levels to evoke the key embryonic processes that underlie our development.
Seen and acclaimed by millions internationally and called a 'cultural hybrid', it changed the course of Helen's career - her time is now devoted to ideas and work rooted in science. Kate is dedicated to the public understanding of science.
In 2011, Helen and Kate collaborated again to produce new dresses, which explore the science behind the development and function of the lungs. The full collection contains 27 dresses, of which 10 were toured around the UK in 2011/12.
Outputs