Published date
25 Jul 2018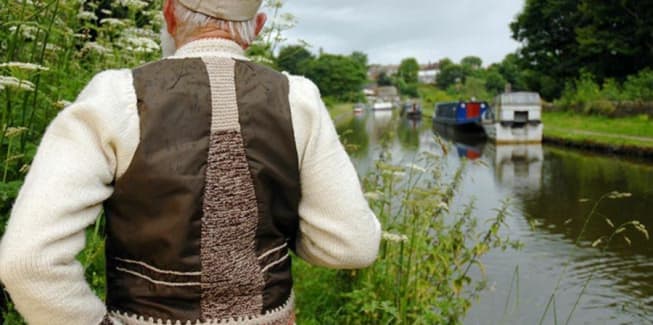 An ongoing fashion project celebrating the 'craft of use'
Principal Investigator: Dr Kate Fletcher
College: London College of Fashion
Project summary
The Local Wisdom project set out to recognise and honour a user's 'craft'. Such practices often fall outside industrial or commercial ideas about what sustainability is or should be, emerging instead from the culturally embedded 'wisdoms' of thrift, domestic provisioning and care of loved ones, among other things.
These acts are the essential companion to fashion design and production; for designing and using to form a single whole. They typically need little money or materials to make them happen; but tap into an abundance of experience, ingenuity and freethinking. Here, an individual's interests meet with those of society and nature and create conditions for a more satisfying use of resources.
This project captures and celebrates some of this 'local wisdom', giving it a platform to flourish and inspire.The Local Wisdom 'craft' of use explores alternative garment-related activities that influence the fashion system on a range of different levels. It documents this craft through image and object interviews that uncover the use patterns of individual garments, the satisfaction levels of individual users, informal service design, new user-industry power relations and evidence for changing social and cultural moirés. Together such activities build an alternative set of practices and language for sustainability in fashion not shaped or controlled by business or industry.
Material: practices which promote careful repair and maintenance of the material product that intensify garment use and bring more efficient use of resources.
Emotional: practices that build emotional connections and rich garment experiences which foster long life and satisfy garment use.
Organisational: practices which lead to a change in the distribution and use of garments over time, across contexts or between individuals and groups, which leads to more efficient and intense use of resources.
Political: practices that express values and ethics that act to reinforce or defy those of a designer, producer or fashion system.
Socio-cultural: practices that influence socio-cultural norms towards alternative more satisfying and resourceful behaviour patterns.
Outputs