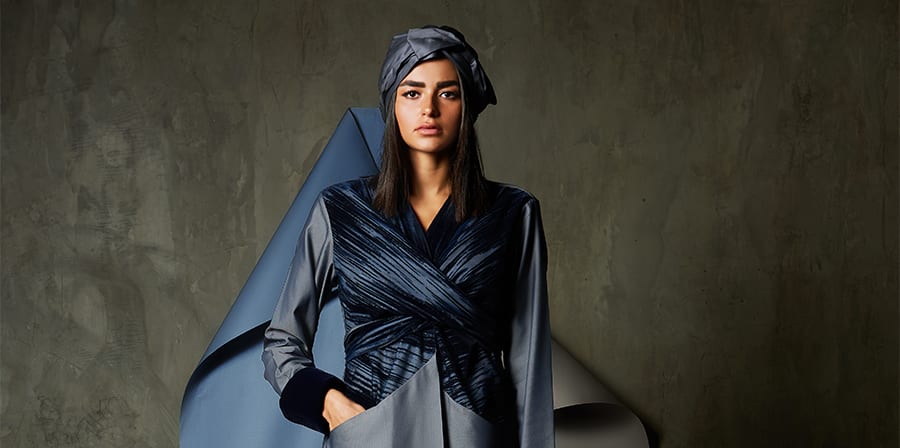 Due to the fast-developing public health situation around Coronavirus (Covid-19), this event has been cancelled and will be rearranged in the future. For questions about this event cancellation, please contact faithandfashion@fashion.arts.ac.uk
Appearance disproportionately affects women's job prospects, prompting investment in dress and grooming for the "aesthetic labour" of looking the part; challenged recently by fightback against compulsory high heels in London and Japan. Faith & Fashion asks, what happens if your workplace is governed by religious codes of modest dress and behaviour?
In Saudi Arabia women's increasing employment opportunities bring prevailing modesty regulations into segregated and mixed gender workspaces. LCF's Professor Reina Lewis is joined by Loai Nassem from Saudi fashion brand Lomar to hear how they have transformed the abaya for work, sports, and driving. Lomar's business model invests in fusion fashion for women and men, melding Saudi traditions with global garments for travel and home. Hafsa Lodi writes on culture, lifestyle, and fashion for the National, Mojeh Magazine, and Cosmopolitan Middle East. Her book, Modesty: A Fashion Paradox, brings an international perspective on modest fashion's global moment.
Join us to consider women's workwear options in the Gulf and beyond.