Friday 8 November 2019
Saudi Design Week
Professor Reina Lewis brings Faith & Fashion from London College of Fashion to Riyadh for Saudi Design Week to explore the festival's theme of Designing Happiness.
As the Saudi government's Vision 2030 brings more Saudi women into the workplace, Reina is joined by Dr Eiman Elgibreen to discuss how women's workwear is changing and how designers can contribute to women's comfort at work in the context of Saudi Arabian and regional codes of modest dress and behaviour.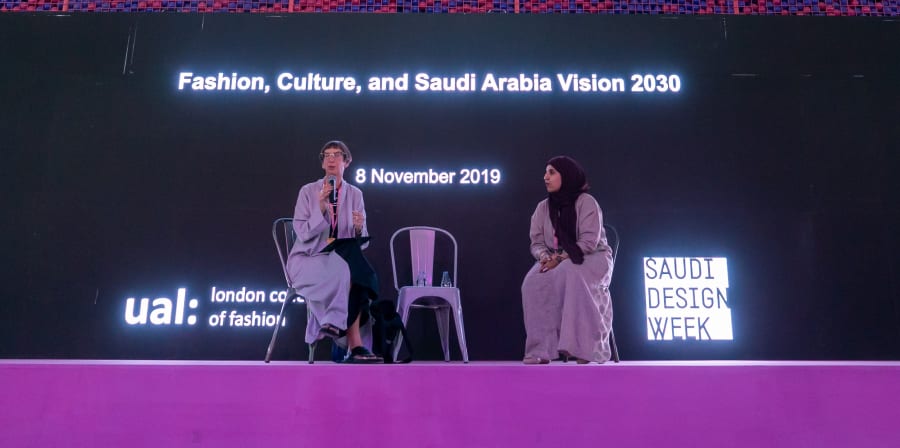 Assistant professor of art history at the Princess Nourah bint Abdulrahman University in Riyadh, Eiman is also an artist and curator, including the Saudi National Pavilion at the 58th Venice Biennale, 2019. In her regular contributions to the local press and her art consultancy for individuals and organisations, Eiman throws light on forgotten and sometimes misrepresented aspects of Saudi and Arab culture for local and international audiences.
Listen in to hear Reina and Eiman discuss what women need in their wardrobes for workplace wellbeing and career progression. With modest aesthetics now mainstreamed in the global fashion industry, our session examines how the flowering of Saudi fashion design might enrich the business attire of women visiting the Kingdom and beyond.
We apologise for the poor quality of this recording.