Published date
29 May 2019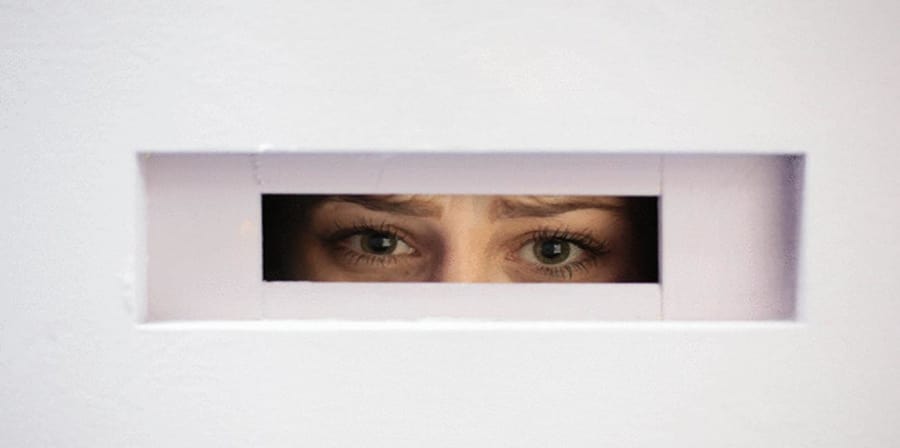 Principal Investigator: Professor Helen Storey
College: London College of Fashion
Project summary
'Eye and I' ran as a pilot project in 2005. The project examined the impact of 'authentic emotion' on our wellbeing. The 'Eye and I' installation investigated the influence on audiences of intense emotions, conveyed only through eye contact.
'Eye and I' was funded by the Arts Council England (Research and Development grant),The Mercers Charitable Foundation, Lambeth Endowed Charities and Creative Partnerships between October 2004 and 2005 and is currently being developed further.
This project was experimental for science, because it stretched the limits of scientific thinking beyond where science and scientists have been comfortable operating, and it was experimental for art, because it eschewed the transformation of human experience into objects (such as paintings, songs or sculptures) in exchange for an experience that mirrored real life and what happens in the brain when human eyes make contact.
In an otherwise ordinary room, the ceiling was filled with randomly placed slots, rather like those in a peep show. Staring down through these slots into the space below were fifty pairs of human eyes.
Each day "THE EYES" had a different emotional task to perform (they were the eyes of actors, stand up comics, poets and those that live 'in tune' with their emotional lives).
"The EYES" never spoke and were always in place before visitors arrived. Sessions on the key human emotions were performed through their eyes only, for example, a session on grief procuring tears dropping from the ceiling above, or a session on joy or humour provoking laughter in those who looked up.
The public may have come to see, and spend time, with "THE EYES" for all sorts of reasons- some private, some curious, some up for a different and unique experience. Sessions were created and planned with teachers, educators and mental health workers to provide new opportunities for emotional learning and exploration.
The installation/experience also provided a unique 'scientific laboratory without walls' to run experiments exploring interpersonal relationships and the relationship between individuals and their minds.
Most research on human emotion tends to use standardised images, sounds or videos to evoke emotion. These stimuli are useful for controlled experiments, but also result in unnatural emotional responses that may not generalise beyond the boundaries of the laboratory itself. Furthermore, these stimuli tend only to elicit a small range of emotional response. With this installation/exhibit, we experimented with new methods of evoking emotion, and moved towards the study of emotional experiences not traditionally explored in highly controlled scientific studies.
This installation/exhibit was unusual, in that it was the visitors themselves who were the exhibit. Their feelings and responses are the work. The art and the artist stepped back and allowed the activity of human-to-human relationships to take their places. The art was emotional life itself.
Audiences included the general public, eight visiting schools and visitors and associates from the worlds of art, science, business, theatre and education.
Comments from participants and visitors to 'Eye and I'
It's like nothing you've ever done before, it's very different - Visitor

I was often moved to tears,often agitated and annoyed - One of the 16 actors

Lovely, unsettling, fascinating - Visitor
Outputs
Outputs realised from the research project