Threat Mapping Web Application
Published date
29 May 2019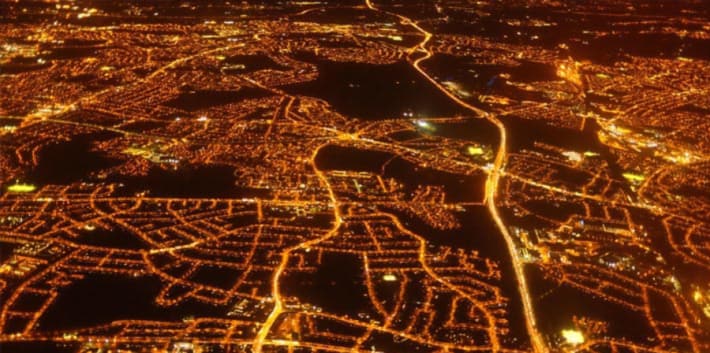 The Threat Mapping interactive web tool provides dynamic, up to date map of threats to endangered species around the world.
Principal Investigators: Dr Amanda Windle (LCC/DigiLab) and Dr Lucas Joppa (Microsoft Research)
College: London College of Communication
Project summary
London College of Communication, in collaboration with Microsoft Research Ltd, have developed a new interactive web tool that will create a dynamic, up to date map of threats to endangered species around the world.
The Threat Mapping Web Application will use information about threats to species and the interventions being taken to protect them gathered by the International Union for the Conservation of Nature's Species Survival Commission (SSC).
As a major network of over 7500 experts based around the world, the SSC has a vital role to play in providing the data that underpins conservation planning and policy. However it currently records information about the status of species in particular areas or regions manually, through forms or hand-drawn maps that are then uploaded to its database. This time-consuming process means that new information about activities affecting threatened species – such as changes to resources, populations or pollution – can take time to record.
To speed up the process and give conservationists access to real-time data, researchers at London College of Communication's DigiLab, in partnership with Microsoft Research Ltd, have developed a web application for the SSC database that lets users upload information in a standardised way, by using a simple drawing tool or by editing information by region, species or threat.
That means scientists from different disciplines who use different methodologies and ways of mapping threats – for example mammalogists and freshwater experts – will contribute their different knowledge in a standard system, thereby building up layers of information in a way not previously possible.
This information creates live, map-based visualisations that demonstrate the multiple threats to a particular species in a particular area, which can be viewed in ways that suit the user – such as by changing the colour palette to identify overlapping threats. Species experts will also be able to tag the area they are working in with supporting data, such as photographic evidence of a particular threat.
The project is part of an ongoing partnership between Microsoft and the IUCN.