Published date
22 Apr 2020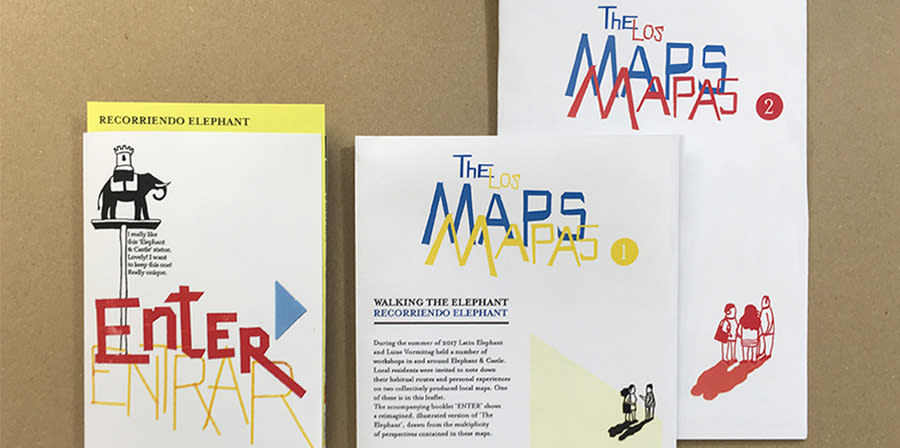 Illustration Practice and Plural Existence: Tracing Expressions of Community
College: London College of Communication
Supervisors: Dr Ian Horton, Dr Alison Barnes, Professor Lawrence Zeegen (Ravensbourne)
Introduction
This practice-led research arose from problems I encountered in my practice as an illustrator working with members of a local community on a commission for a large property developer. The questions and contradictions arising from these situations were numerous, and the framework of a commercial client and brief were not suited to formulating an adequate response.

I am now developing a more theoretically grounded understanding of what is at stake when illustrators work in a participatory way. The main question I am pursuing is: How does illustration bring to light the concerns and challenges of (a) community? This question offers a number of possible emphasis: How does illustration draw out a specific set of concerns and challenges from a community? How does it represent these to the community itself as well as external publics? And how can illustration help us think through notions of community and conditions of sociability in general?
Context and background
Traditionally illustration is conceived as a commercial activity where a professional illustrator visually enhances a text or an idea with a crafted image. Over the last two decades illustration has encountered challenges as a commercial activity and as a result there are now an increasing number of initiatives and attempts to develop alternative ways of practicing. One of these is the establishment of illustration as an academic subject: A recent editorial of the Journal of Illustration suggests we are currently witnessing a 'theoretical turn' in our discipline (Grove 2018). Despite this trend towards diversification and theorisation of the field, there is still very little research on illustration as a method for engagement with community. While other creative disciplines, such as fine art, architecture and product design have developed and reflected on a range of participatory practice models, illustration has barely begun to do so, possibly impeded by the discipline's habitual emphasis on individual authorship and personal 'voice'.
The act of creating publics around shared concerns is a political one. I am therefore working with political theory and philosophy that examines the notion of community. Philosophers such as Martin Heidegger, Hannah Arendt and Jean-Luc Nancy remind us that the very idea of community cannot be taken for granted: What does it mean to think of the nature of our existence as plural?
My approach is to extend the kind of research methodology used in the humanities – textual analysis, critical reflection, conceptual elucidation, with case study analysis and action research: the initial phase of my PhD saw me working as an illustrator with Latin Elephant, a community organisation in South London.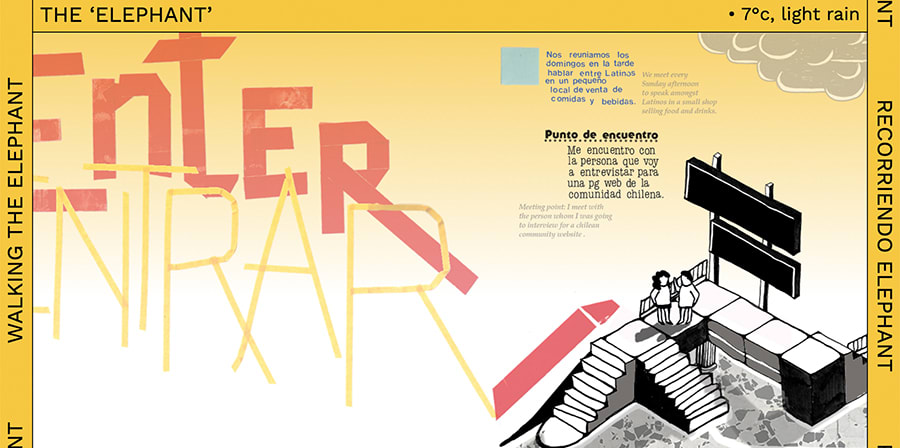 Aims and objectives
The aim of this research is to develop a theoretically grounded portfolio of practice that demonstrates how illustration can assemble publics and constitute the political. It is my hypothesis that illustration in its quality as material-semiotic artefact has the ability to create the conditions for individuals to encounter one another in an expression of community. In carefully considered participatory project structures illustrations that refer to joint matters of concern can act as catalysts for an encounter, focal points for the duration of the interaction and as its record thereafter.
Outputs and activities
External websites