The Positive Soundscapes Project
Published date
26 Jun 2018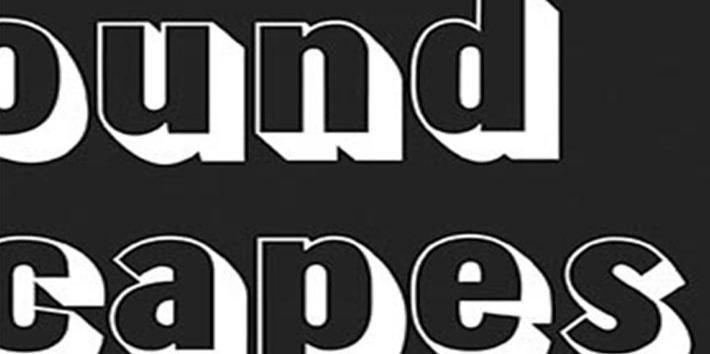 A re-evaluation of environmental sound
Principal Investigator: Professor Angus Carlyle and Peter Cusack
College: London College of Communication
Project summary
In the acoustics community, sound in the environment, especially that made by other people, has overwhelmingly been considered in negative terms, as both intrusive and undesirable. The strong focus of traditional engineering acoustics on reducing noise levels ignores the many possibilities for characterising positive aspects of the soundscapes around us.
Desirable aspects of the soundscape have been investigated in the past, mainly by artists and social scientists. However, this work has had little impact on quantitative engineering acoustics, perhaps because of barriers to communication across different disciplines.The team behind this project come from a very wide range of disciplines: social science, physiological acoustics, sound art, acoustic ecology, psychoacoustics, product perception and room acoustics. They will apply their breadth of experience to investigate soundscapes from many aspects and produce a more nuanced and complete picture of listener response that has so far been achieved. The aims of the project are:
To acknowledge the relevance of positive soundscapes, to move away from the focus on negative noise and to identify a means whereby the concept of positive soundscapes can effectively be incorporated into planning;The evaluation of the relationship between the acoustic/auditory environment and the responses and behavioural characteristics of people living within it.
The methods used will be strongly interdisciplinary, with insights from sonic art, interviews and sound walks, as well as laboratory experiments on listeners all being used to provide a better account of the relationship between the soundscape and perceptions of those within it.
The positive soundscape project is unusual for several reasons. One is the way in which the different disciplines will help each other. For example, public response to the art projects will help generate data for designing the scientific lab experiments. On the other hand, the artists will take the scientific results and 'translate' them into creative artefacts.
Another novel aspect is engagement with the public throughout the project: people will be taken on sound walks through real soundscapes, invited to play with virtual ones on the web, asked to tell planners how they feel about their local soundscapes and even dare to have their brain scanned while listening to a scale of soundscapes.The outputs from the project will include new scientific methods for measuring soundscape perception, advice and help for urban planners, a major new exhibition of soundscape art, soundscape radio programmes, and a soundscape sequencer toy for anyone to play with and gain a greater understanding of their aural environment.
Sound Escapes Exhibition
25 July - 15 August 2009
Curated by Angus Carlyle and Irene Revell
Sound Escapes was an exhibition to mark the culmination of one dimension of a radical interdisciplinary research project Positive Soundscapes which sought to explore how the conventional emphasis on noise as negative environmental sound could be shifted towards an approach to identifying positive aspects of our 'soundscape'.
Alongside graphic interpretations of the central research strands of the project, the exhibition includes artists who work with soundscapes across a wide range of practices and whose work is in conversation with the scientific and sociological questions posed in the research. Significantly, the works have emerged from a listening process that challenges what counts as positive; understands the auditory world in a more inquisitive way and, indeed, even interrogate what counts as sound.
Artists: Peter Cusack, Simon Elvins, Federation Internationale des Chasseurs de Sons, Nikolaus Gansterer, Stephen Gill, Dan Holdsworth, Jacob Kirkegaard, Camille Norment, Dawn Scarfe and Thomson & Craighead.
Professor of Sound and Landscape Director of CRiSAP
London College of Communication