Performing & Visual Arts
Published date
29 May 2019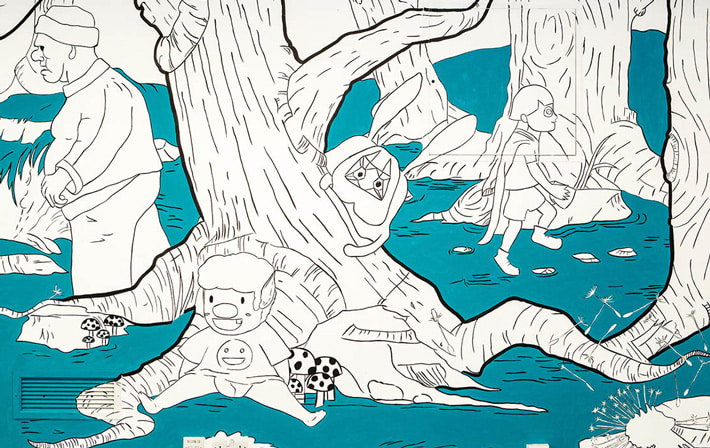 A Leverhulme Trust funded project - the Philip Leverhulme Prize - by Emily Wardill.
Principal Investigator: Emily Wardill
College: Central Saint Martins
Project summary
The prize itself was used to research and create the first iteration of When you fall into a trance, a new feature length film based on research into ideas around internet dating and its relationship to artificial intelligence. The script takes ideas of proprio perception and weave them into a contemporary love story, in collaboration with the neuroscientist Israel Rosenfeld.
When you fall into a trance is the latest in a series of Wardill's films that share an interest in the complexities of communication and representation, the limitations of language, and the nature of imagination.
When you fall into a trance traces the relationships between Dominique, a neuroscientist and Simon her patient, a synchronized swimmer and aid worker. Simon is suffering from the loss of his proprioception, his sense of the relative position of his body parts as well as his understanding of the effort required to move them. His vision seems essential, if he cannot see his body, then the movement and control of his gestures become unmoored. As the film unfolds, Dominique's fascination with the complexities of the mind-body relationship exemplified by Simon's condition spins beyond her work and into her life.
Wardill's film is equally sinister and tender. Throughout the film, actions distort, gestures fracture, and deceptions are uncovered as the tension and release of bodies and speech reveal the complexities of memory and the possibilities of imagination.