Cut and paste: concept and communication with National Galleries Scotland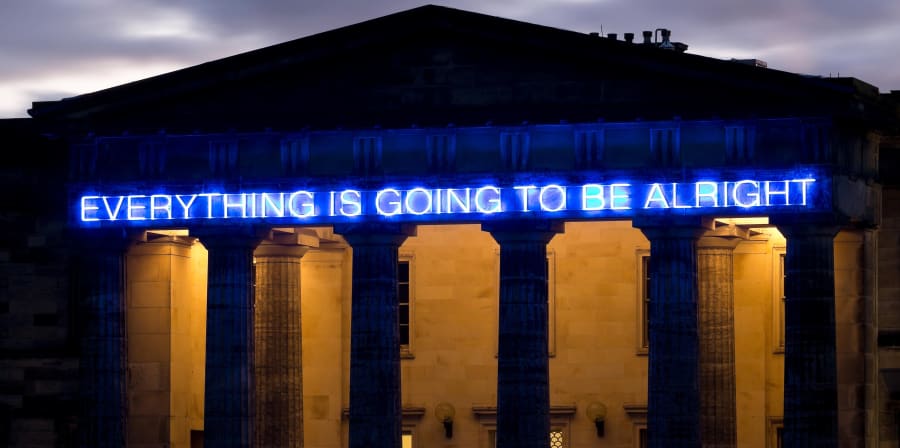 Empowering students to think, challenge and communicate using collage as part of their visual language.
"Imagination is rebellion against the way things are." Elad Nehorai
This professional learning day will explore collage as a medium for expressing ideas visually, taking inspiration from artists engaged in protest, play and re-imagining our world.
You will explore ways to personalise learning and develop your students' critical and creativity skills in the context of the exhibition Cut and Paste, 400 Years of Collage.
UAL and National Galleries Scotland will co-deliver this day of practical activity for teachers and creative educators. You will explore a diverse and inventive range of creative approaches designed to support your students' progression.
Throughout the day, you will be encouraged to reflect on your own learning and critically consider how your teaching can support and measure the success of your students' learning.
The ideas, thinking and activities from the day will be designed for use back in class.
Learning outcomes:
Strategies to improve student engagement by embracing personalisation, rebellion, imagination and experimentation.
Understanding of how to make the most of the gallery as an alternative learning environment.
Activities designed to promote a deeper understanding of how artists practice.
How to reflect on your own learning, apply your findings in your teaching, and measure impact.
Who should attend?
Ideal for those who teach art and design qualifications at the following levels:
National 1 to Advanced Higher
A Level
UAL Awarding Body (Levels 1–4)
BTEC.
About the facilitators
Liz Conacher
With a MPhil Art & Design in Organisational Contexts and BA Hons in Fine Art, Liz Conacher has 15 years experience working with schools, local authorities and galleries to devise cross-curricular creative learning opportunities for schools and communities. She has worked as a teacher, tutor, participatory artist, cultural coordinator, creative learning network coordinator and arts development manager.
She is currently Schools Learning Coordinator for National Galleries Scotland.
Sarah Atkinson
With an MA, BA hons and a PGCE, Sarah Atkinson is Head of Academic Standards for the University for the Arts London Awarding Body and oversees the team of Chief Examiners and external moderators. She has over 25 years experience working in further and higher education, and has designed and delivered a range of courses, most recently at London College of Fashion where she was Director of Programmes for FE courses and part of the LCF team working internationally to establish collaborative partnerships with educational institutions worldwide.
Before entering the teaching profession, Sarah worked as a freelance designer and ran her own manufacturing and retail company. Since becoming a full-time academic she has focused on research into learning, teaching and assessment and how to improve the student experience. Sarah maintains her own creative practice, including exhibiting work annually in the international women's exhibition in Seoul, South Korea.
Booking
Thursday 24 October 2019
Time: 10.30am - 4.30pm
Venue: Scottish National Gallery of Modern Art
Price: £50
Need an invoice?
If your centre requires an invoice to be raised for your place on this course, please email ual.cpd@arts.ac.uk