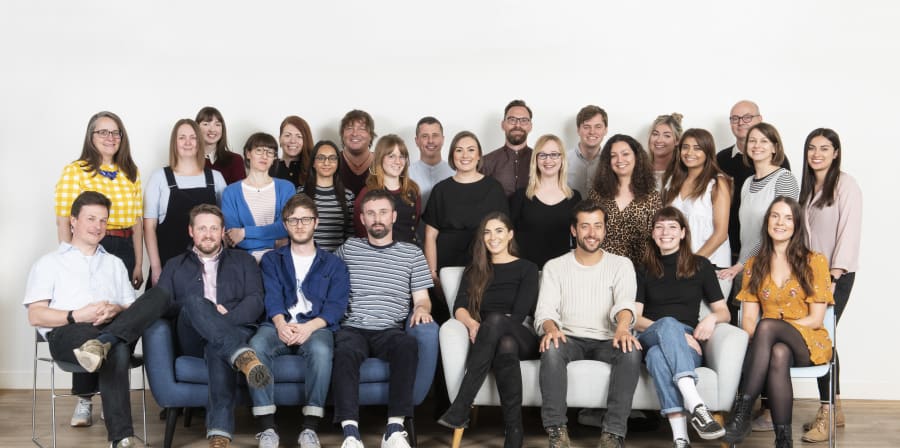 UAL Awarding Body is made up of 7 teams, each one able to help you with different queries. Find the best team to contact using the information below.
Please note, as the awarding body, we create, award, and quality assure the qualifications. If you wish to study any of our qualifications, please contact your local further education provider.
Academic standards
For queries regarding example briefs, learning outcomes, assessment criteria or to get in touch with the UAL Awarding Body Academic Standards team.
Call: 020 7514 6380
Email: academic.awarding@arts.ac.uk
Our Academic Standards team provide advice, subject knowledge and academic input to the design, development, delivery and assessment of UAL Awarding Body qualifications.
Centre approvals
For queries regarding working with us for the first time, or adding additional UAL Awarding Body qualifications to your portfolio.
Call: 020 7514 6394
Email: approvals.awarding@arts.ac.uk
The centre approvals team looks after our new customers, approving centres to run our qualifications and developing a CPD programme for our customers and colleagues in the sector.
Communications and marketing
Get in touch if you would like to share a story about your centre or students, request specifications or have a question about our branding.
Call: 020 7514 9850
Email: comms.awarding@arts.ac.uk
The communications and marketing team look after the website, newsletter and social media. We can also send out specifications and other marketing collateral to your centre.
Events
Get in touch if you have a question about our events.
Call: 020 7514 6392
Email: events.awarding@arts.ac.uk
The events team plan, deliver and host events throughout the year.
Finance
For queries regarding invoices and purchase orders.
Email: finance.awarding@arts.ac.uk
UAL Awarding Body's finance team raises and sends your invoices to you. Please let us know if you have changes to the best email to send invoices to or if you have any concerns about your invoice from us.
Operations
For queries regarding the online portal, registering students, submitting results, claiming certificates and arranging advisory and moderation visits.
Call: 020 7514 9851
Email: operations.awarding@arts.ac.uk
The operations team manage, maintain and develop operational systems and processes that support UAL Awarding Body's core business, from student registration through moderation to certification. They also provide operational information to centre staff and external moderators.
Qualifications development
For queries regarding our qualification developments, UCAS, funding or performance tables.
Call: 020 7514 6661
Email: qualdev.awarding@arts.ac.uk
The qualification development team creates, reviews and redevelops qualifications. We also provide information on education policy, UCAS tariff points, funding and performance tables.
Quality assurance and enhancement
For queries regarding quality assurance, policies and procedures or our regulatory requirements.
Email: quality.awarding@arts.ac.uk
The quality team ensure that all UAL Awarding Body qualifications, assessments and processes meet the very highest standards.
We ensure and demonstrate that appropriate policies, systems and procedures comply with regulatory requirements. We also manage the complaints procedure and make sure any issues are being dealt with effectively.
General enquiries
Email: ual.awardingbody@arts.ac.uk
If your query doesn't fit into any of these categories, please feel free to get in touch and we will be able to direct you to the best in-house expert to help.
Other ways to stay in touch
Subscribe to our newsletter and follow us on Facebook, Twitter, Instagram and LinkedIn.