Kalina selects a diverse group of fashion designers that communicate their concepts and beliefs through clothing and accessories.
Hussein Chalayan: Fashion, objects and storytelling
Central Saint Martins (CSM) graduate Hussein Chalayan, a designer famous for his conceptual approach to fashion, created a series of portable furniture pieces for his Autumn/Winter 2000 collection. Inspired by the theme of wartime and families forced to flee their homes. The catwalk show featured models dismantling a set of wooden chairs, turning chair covers into dresses and folding the chairs into travel cases. Watch the video to find out how a coffee table became an A-line skirt.
Follow Hussein's studio on Instagram: @chalayanstudio
Katharine Hamnett: Political tees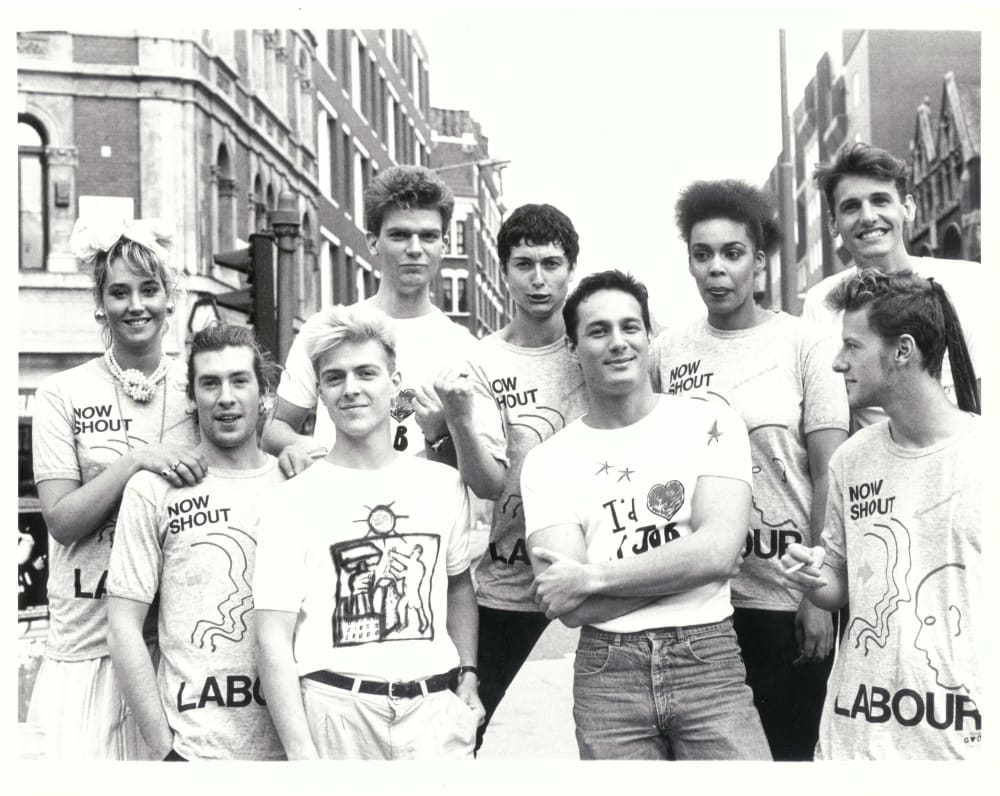 Katharine Hamnett, another CSM graduate, is a fashion designer and political activist who made slogan t-shirts iconic in the '80s. White tees with bold statements in black lettering tackled a range of political issues including nuclear weapons, world poverty and famine. According to Hamnett, a successful t-shirt is a voice, it has to make you think and (more importantly) act. Hamnett's slogan t-shirts became cultural signposts of the era, they were featured in music videos (worn by artists such as Wham! and Queen). They were an inspiration behind the 'Frankie Says Relax' t-shirt design and more recently, were re-worked by House of Holland into a series of tongue-in-cheek t-shirts aimed at the fashion industry.
Follow Katherine's studio on Instagram: @katharinehamnett
Stella McCartney: Ethically led, high-end fashion
She is the daughter of former Beatles member Paul McCartney and American musician, photographer and animal rights activist Linda McCartney. Her upbringing gave her an early interest in animal rights advocacy and sustainable living. A lifelong vegetarian, McCartney does not use any leather or fur in her clothing or accessories, a very unusual approach for a high-end fashion house. She supports PETA and speaks about animal cruelty in the fashion industry. In addition, all Stella McCartney boutiques are operated in an eco-friendly manner, the stores' biodegradable bags are made from corn, for example.
Follow Stella's studio on Instagram: @stellamccartney
Grace Wales Bonner: Race, colonialism, identity
For menswear designer Grace Wales Bonner, born in south-east London to an English mother and Jamaican father, fashion is a way of exploring her dual identity. She uses her designs to play with representation and to challenge ideas of masculinity, privilege and luxury. Model casting is key to her creative process; she's interested in models coming from dual heritage backgrounds. She listens to their stories, how they respond to her designs and makes them a part of her collection, a part of the story.
Follow Grace's studio on Instagram: @walesbonner
Bethany Williams: Community, sustainability and social change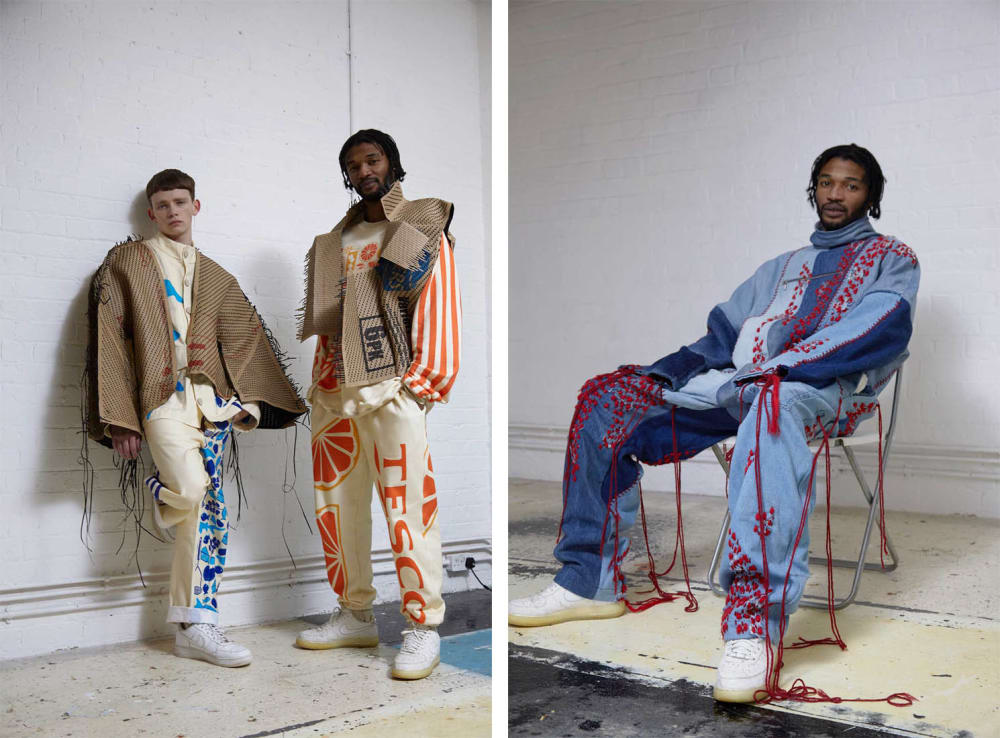 To produce her final collection titled 'Breadline', London College of Fashion (LCF) graduate Bethany Williams used waste materials from food banks and recycled cardboard from Tesco. Focusing on the issue of hidden hunger in the UK, Williams developed an exchange of fresh fruit and vegetables for waste items from food bank users. She then collaborated with local craftsmen/women using traditional hand crafted techniques to create sustainable woven, printed, knitted and embroidered materials. Part of the profits from the collection will go back to The Vauxhall Food Bank to complete the cycle of exchange.
Follow Bethany's studio on Instagram: @bethany_williams_london
Kalina is a London based photographer, filmmaker and creative director.
Explore her website: kalinapulit.com