At 'Boys Don't Cry UK', we work with emerging artists from all backgrounds and creative disciplines. With a commitment to generate a truly open and inclusive discussion around masculinity, we want to provide a platform to as many artists as possible. It seems a good time to introduce you to just a few of those we have worked with on our journey as a collective so far.
Corbin Shaw: Visual artist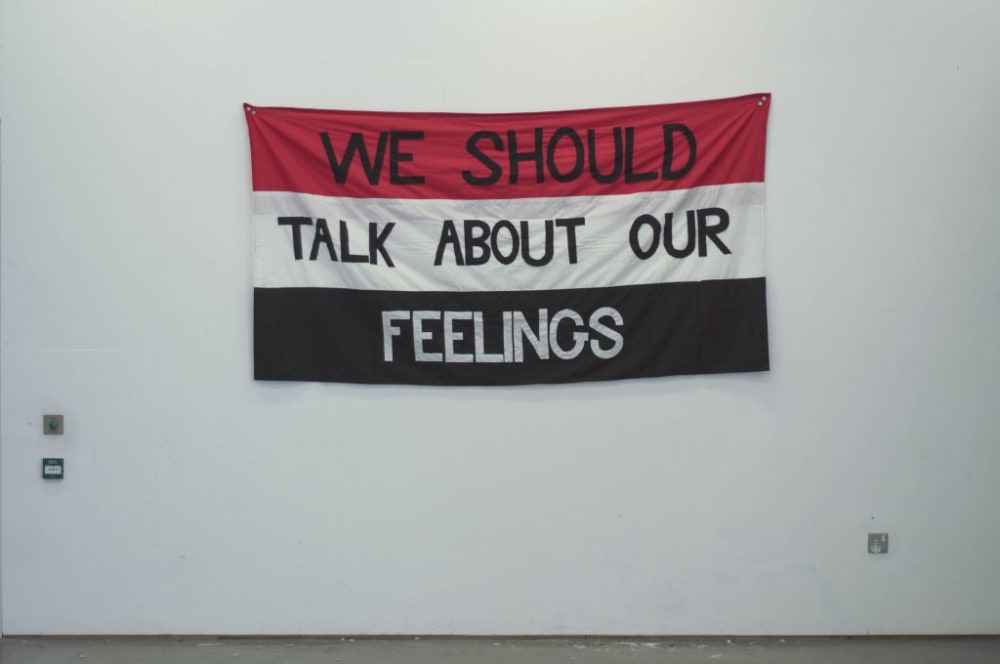 Corbin's work explores the performance of masculinity in spaces dominated by men. He makes work from his personal experiences of growing up in spaces such as football grounds, boxing gyms and his dad's work. He looks at the rites of passage of manhood in England and the roles which men force each other to conform to, and how the traditional views of masculinity that we are told to perform by our elders can affect our mental health.
Harry Brown: Visual artist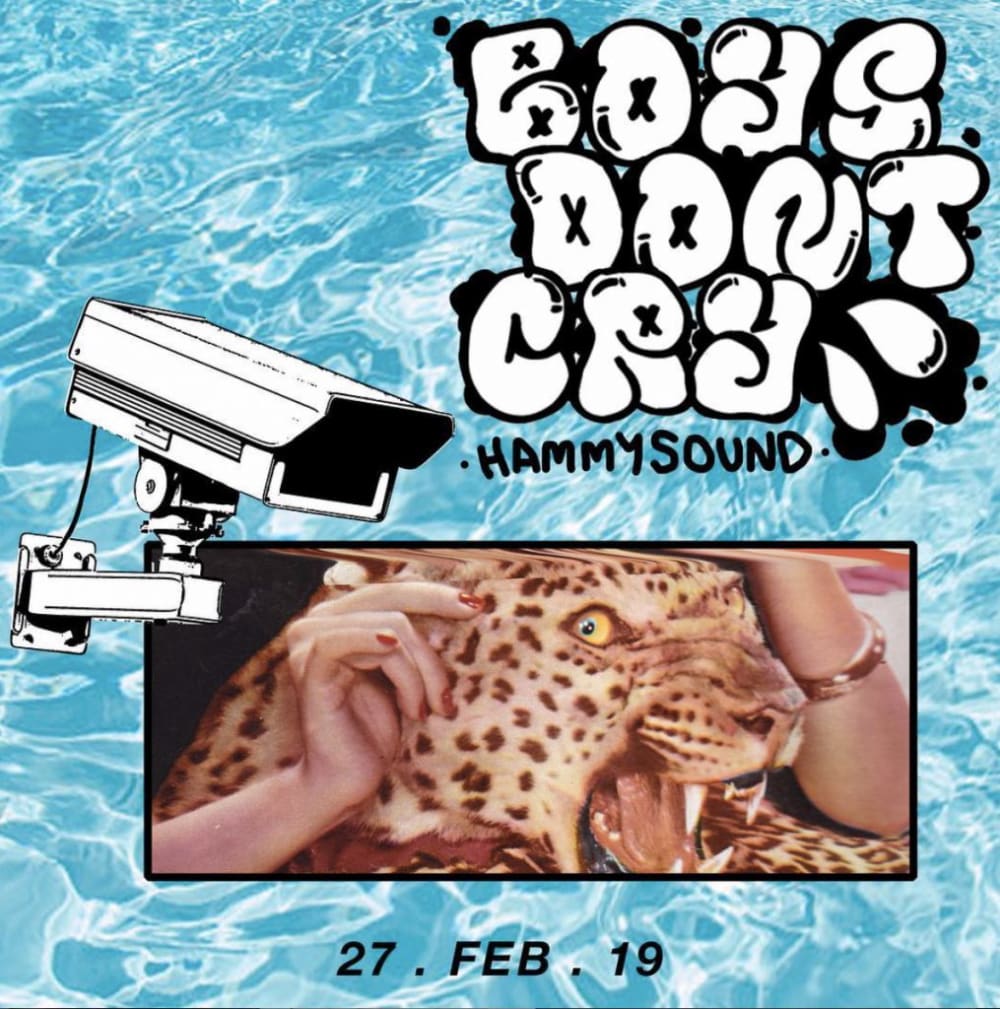 The content of Harry's work suggests personal conflict and emotion. In his work he looks to understand the connection between idealistic imagery of modern life and those that are neglected. Breaking boundaries between mediums, he adopts recognisable western imagery such as cartoons or advertisements in order to discuss current issues. Harry's work is vivid, satirical and a bold take on the togetherness of British culture today.
Edem Kelman: Writer/director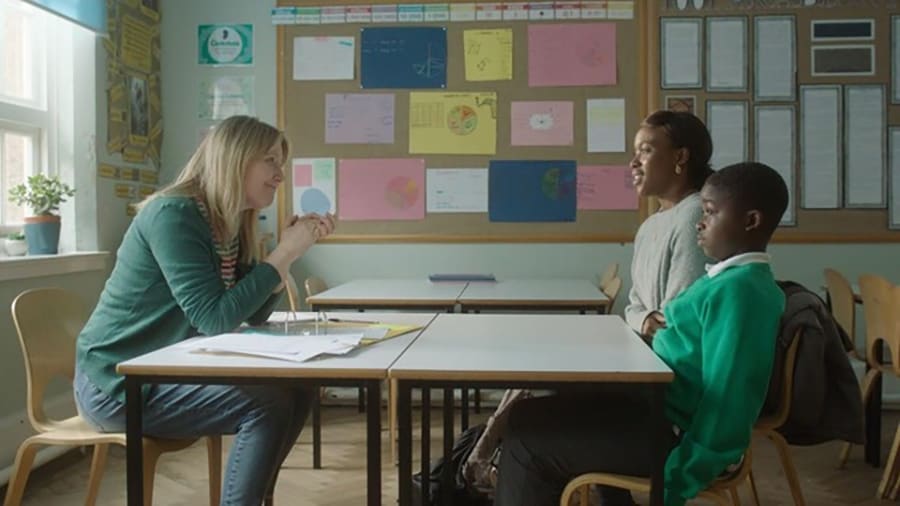 Edem's practice in film allows us as an audience to engage in another's experience. As he writes a script or crafts a film, he presents these moments of pain or laughter for us to feel and relate to. He seeks to present a black London not yet shown on screen, both romanticised and real – be it in his mother's kitchen or in the heart of our churches. For him, film is an opportunity to share and be a voice in a proudly multicultural nation.
Jewel Kaye: Stylist/designer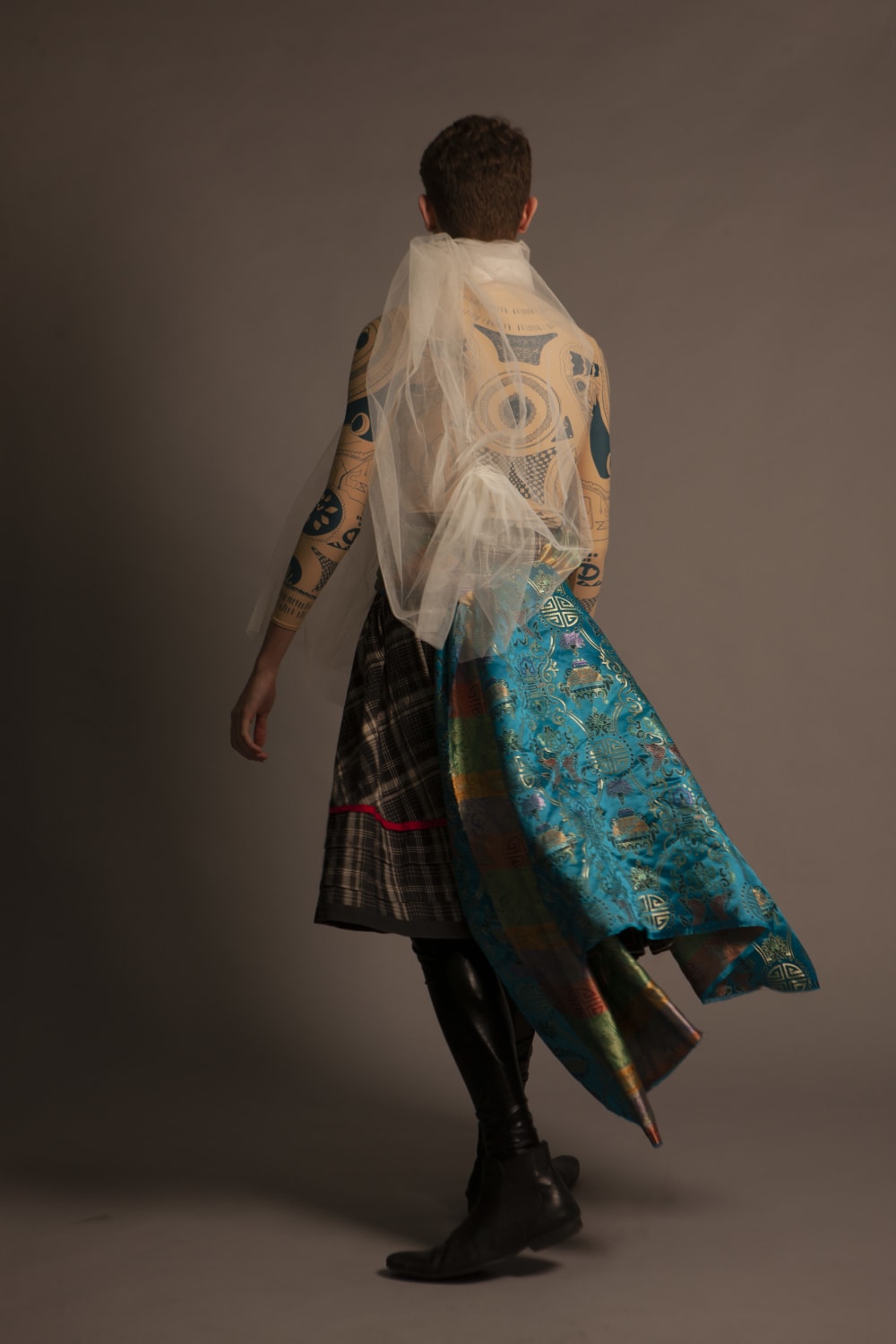 Jewel's practice is concerned with the phenomena that colours and textures evoke different psychological responses and associations within people. As a stylist, he is aware that we always display something about our inner self through the clothes we wear. Fashion photography allows him to make an amalgamation of his many obsessions, from biker patches to Japanese kimonos. His creative work does not have the intention of pleasing people, but rather of keeping himself constantly stimulated.
Rhys Laird: Visual artist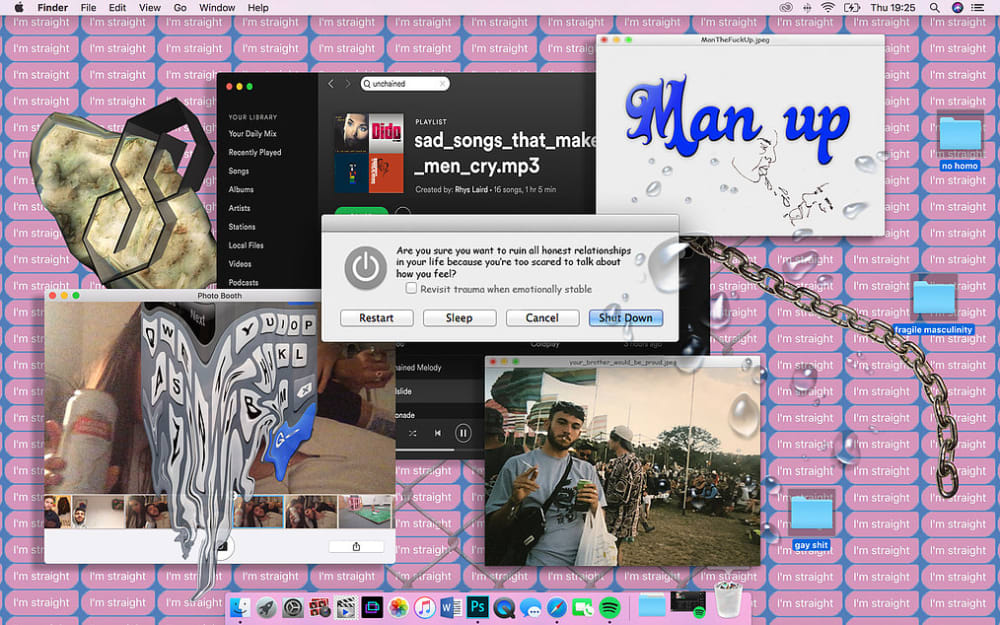 Rhys' practice is concerned with the disconnect between the digital and physical world. His work looks at masculinity, homosexuality and gender roles through the eyes of a millennial, and how these ideas play out in the online world. Working across all mediums, from painting to sculpture to film, Rhys is concerned with questioning his own existence as a male in the digital age. His work ties together 'Instagramable' and internet-friendly imagery with working-class realities facing young men today.
Adam Laidlaw: Visual artist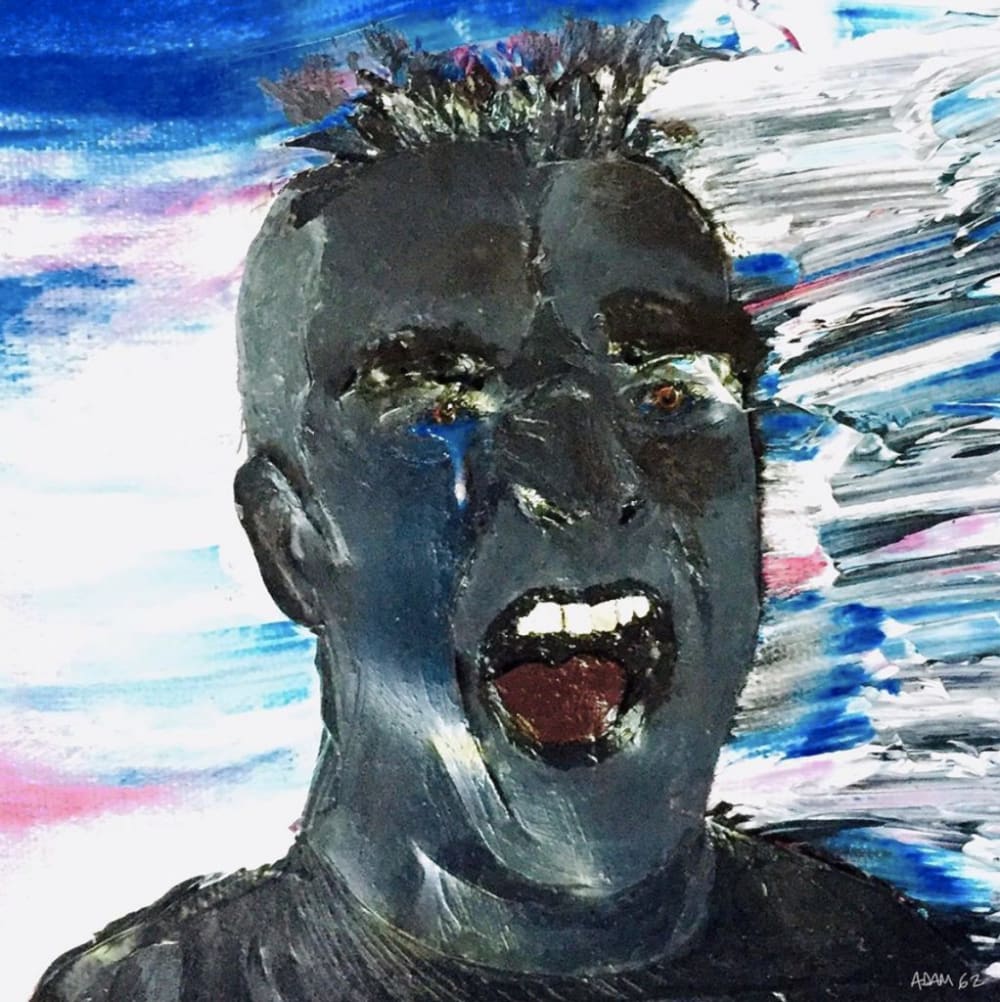 Adam creates abstract impressions of his political and personal relationship with a chaotic world. Working either with geometric digital art on his iPad, or acrylic paints on large canvases, he evokes his daily reality. Adam uses his art as a voice for those who suffer with mental illness and struggle on their own. His work illustrates how we can stand up to dystopian influences and ideas with radical hope and a collective opposition to dark forces.
Advisory note: Some of the artists featured may explore adult language or content in their body of work.