Photography graduate Naroa talks us through photography processes, living in the darkroom and the joys of collaboration.
About me
Tell us about yourself.
I was born in Barcelona but raised in Basque country, San Sebastian, north part of Spain, next to France.
I've been always involved with art, mostly drawing. But I decided on photography when I was 22. I like to get lost in processes, and my work tries to explain those processes.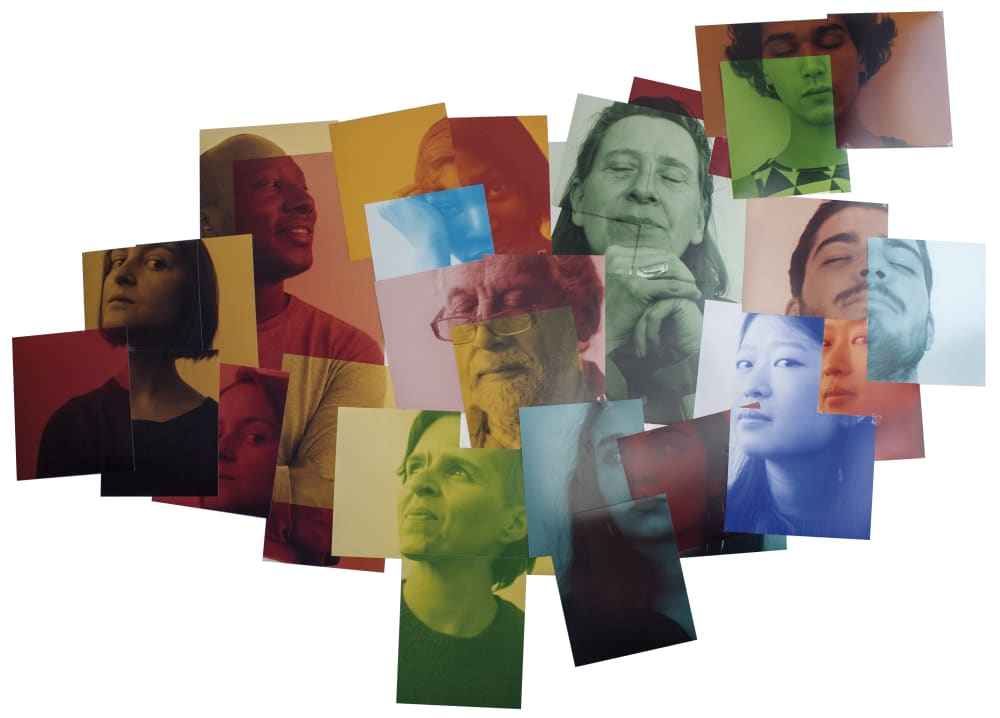 Did you already know what type of creative you wanted to be?
Noooo, I think is quite difficult to know what you want to do. But the best thing is to give things a chance, start making things and in the journey you will discover quite quickly, what's your thing.
My Work
What have you achieved from studying photography?
[Puff outs air]… A lot of skills; in the darkroom, the library and new skills for new processes.
I found out that the creative environment is wider than what I expected.
—
What work are you most proud of?
The project that I'm working on now is a consequence of another project I had before, this is usual.
I started making some portraits and printing them on fabric with liquid emulsion and at the end they got together and transformed into a book. And I realised that most of my work is related to the sense of touch, even though photography is mostly visual, I realised that the support and surfaces of my prints are quite touchable.
I would like to continue this path and work with this idea of my need to touch and why is that. For example, uni has given me new skills to make this research and find theories, writers and scientists that could help me to understand and explain this need to touch.
Most enjoyable is the process, the making, finding new people that can help you and support you. I like that. New possibilities, and action.
Photographic emulsion book
Video: courtesy of Naroa Perez Iguaran. Book created by photographic liquid emulsion on fabric, printed on 100% organdy cotton, a rigid fabric that looks like paper. Medium format photography, 6×6, with Yashica Mat 124 camera.
What do you think makes you a good creative?
In general I would say that you need to be curious, respectful, open minded, a hard worker, and very, very curious – that will lead you to incredible things. Also, reading a lot and finding great people that write about what you do and in your practice, plus researching other practitioners and artists.
What's the best thing you've done so far?
For me the best things I have done are two collaborations that I did with Yasmeen Melius, two little projects called 'It is what it is' and '3am' that are related to the unexpected, control, the unconscious, making new rules and playing a lot with the photographic medium. We created a nice outcome even if the process was for us the most important part.
What Inspires You?
Fabrics, now I'm looking for different surfaces to print my work, so I'm looking for different fabrics like cotton and linen.
Any Top Tips?
Be patient and go further.
What's Next?
I will like to continue working in analogue processes, so something related to the darkroom will be perfect.