About me
Tell us about yourself.
I was born in Korea and came to London to study GCSEs and A Levels. In my work, I get inspiration from nature and I like looking at different human relationships with nature. I study jewellery design so I'm interested in three-dimensional (3D) form and playing with textures. I did a foundation at Central Saint Martins (CSM) and started as a 3D design specialist. I am going to be studying BA (Hons) Jewellery Design at CSM next.
Did you know right away what type of creative you wanted to become?
I've done summer schools and work experience as an architect but I thought in the real world after graduation I'm not interested in how the architecture industry works – where you're sat working on plans. I'm also quite independent, I don't like working with other people a lot, I want to control my work! I liked making with my hands rather than just sitting down and drawing everything. I think that was why jewellery was more me than architecture.
I didn't know about jewellery design before I came here. I thought it would be more about fine jewellery, making necklaces and earrings...
—
But when foundation tutors described jewellery design as making jewellery on the body – they wouldn't allow us to make any necklaces or earrings – it made us really think about the possibilities of jewellery design. It was more like fashion accessories or sculpture.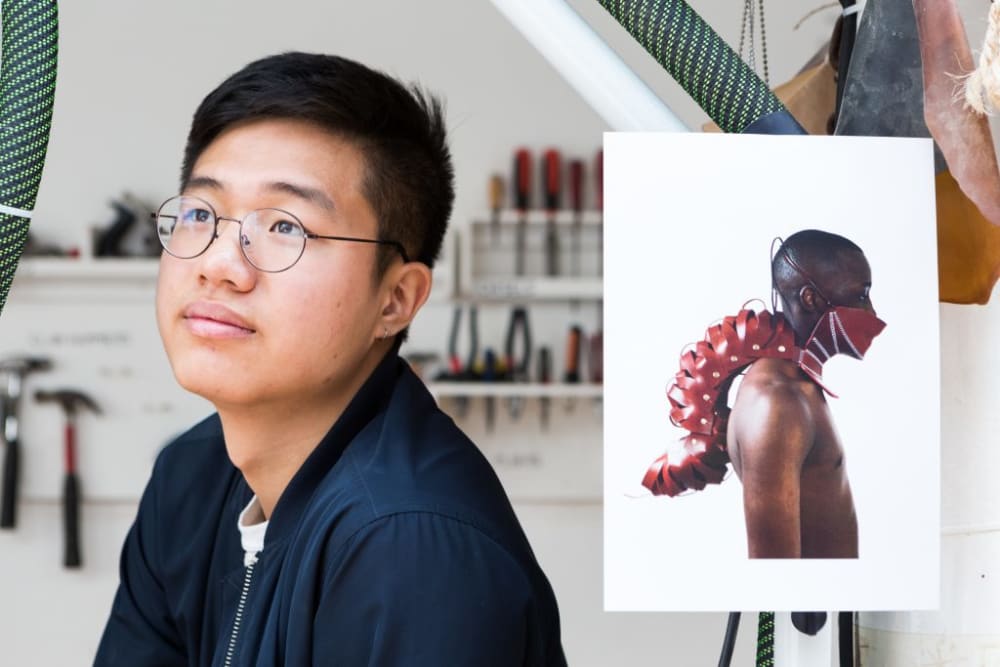 What's the biggest truth or myth about foundation?
Lots of rumours were correct! It was quite competitive and stressful but I enjoyed it at the same time. Because you only have a short time to do a project, I think that makes you focus a lot more and find out about yourself and art. I think if I had lots of time to do this, I wouldn't find out so much about what I was interested in because I'd be thinking about something else all the time. But because it's a tight course, I always thought about it and it was always in my brain.
With A Levels, you have four projects throughout the year. But here, at the beginning you have one day projects, then you have one-week or two-week projects and then you have to finish your final work, the development and the proposal. I was quite shocked at the beginning. But then at the end when I got this one month project I was like, this is too long!
"I got used to this quick-paced thinking and making and that's what I enjoy now. After graduation, this is what it's going to be so I think it's good practice."
What do you think you've achieved from studying foundation?
I did learn a lot of skills because I was in jewellery design and we learnt a lot of metal skills and leather working skills which was really interesting. I think the main point was I found myself, I found out how I work compared to others and I found my style. And because tutors are very straightforward, they won't lie to you. They will tell me how to develop my style and how to make it better and improve it.
I got used to this quick-paced thinking and making and that's what I enjoy now. After graduation, this is what it's going to be so I think it's good practice.
—
My work
What's the best thing you've done so far?
I think the final project – it's kind of a summary of what I've learnt so far in foundation. And when it was in the gallery for our final exhibition I was like yes, this is what I've achieved!
It was an independent project so I had to make my own brief, my own proposal. I feel like when I graduate and I have my own brand, I'll be making my own work so I feel like it's a good way.
The project did change in the middle. I started with my experience in my house where I kind of thought I was a parasite to my family where I was not giving anything back, I was just taking all the financial support. So, I wanted to look at how people can be a parasite to society. I started to look at other parasites and relationships with other people but in the end I wanted to explore the relationship between two parasites that are co-existing.
So I made this jewellery – my own parasite out of leather and it collaborates with the body. When it's worn the jewellery and the body give each other power but at the same time they are a parasite to each other because the jewellery is living off your body.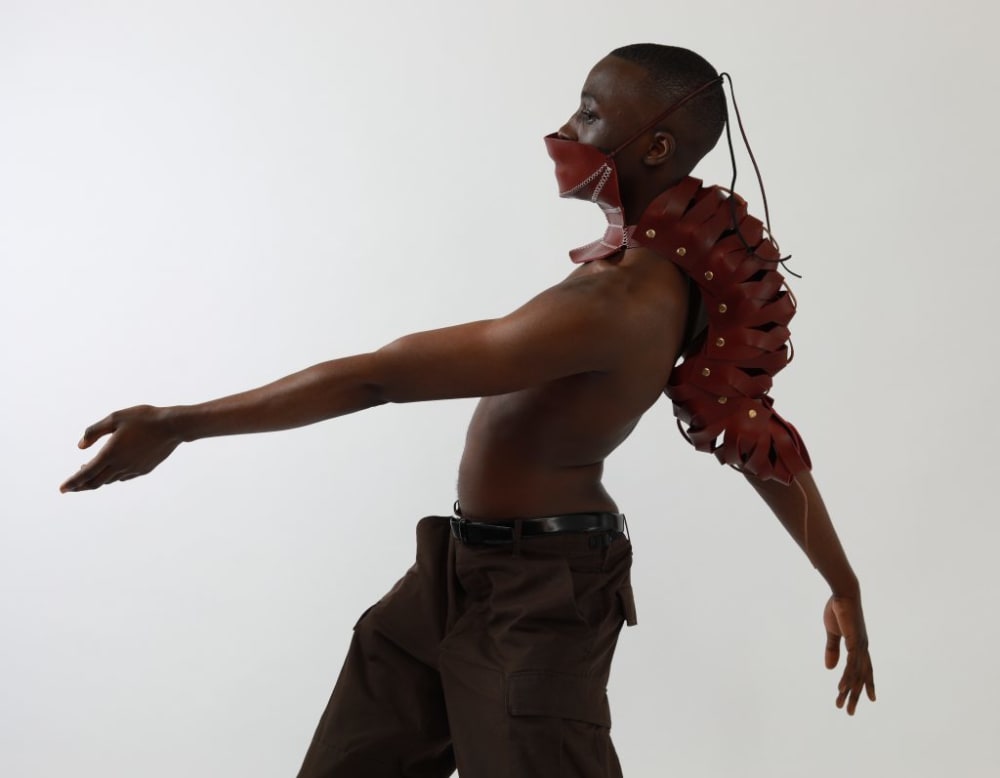 What do you think makes you a good creative or artist designer?
The process is the most important part for me. Final work is just a summary. The best artists can give different opinions they have in their brain to people through their final work. When a viewer understands (what an artist is trying to say), that's when it becomes a very interesting artwork that only you have thought of.
Top tips for surviving foundation?
Most people restrict themselves on foundation because they come in and they want to study fine art or fashion and don't want to know about anything else. But I think the best way is that you should open yourself to any direction. So, when you're doing jewellery, you could make a video (to introduce your process or outcome) and it becomes time-based media art or performance art and you might just like it. You haven't tried it before so be open. Enjoying your projects is the best advice to give, you can't avoid it because it's your project, you're just doing what you want to do!