About me
Tell us about yourself
I'm 22 years of age and I grew up in Harrow, northwest London. I graduated from Level 3 Diploma Fashion Design at Fashion Retail Academy and through that attended the Insights programme. I'm now here studying footwear design.
As a designer, I try not to limit myself, to be as expressive as I can be depending on the brief. I like to design menswear and womenswear sneakers and high heels and challenge myself to make shoes that haven't been created before.
It's architecture mainly where I source my research and get my design lines.
—
I'll draw a template for a sneaker and place the architectural image over it. I look at the lines – windows, panels, shapes and replicate that on the shoe. I think could this be zip, could this be a buckle, maybe this could be stitched in.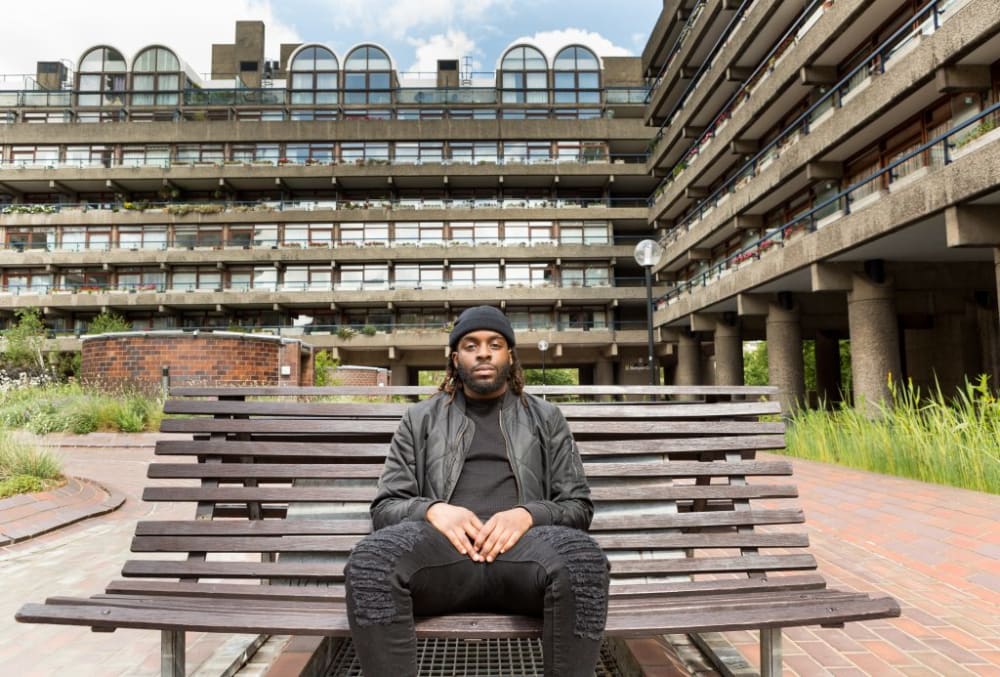 Did you know right away what kind of designer you wanted to be?
No I didn't. Well actually I did, I came full circle! It's always been footwear, I'm not really interested in clothing, I just feel with shoes I can be more creative and do more with it in terms of graphics and tailoring, distorting the shape.
I worked as a sales assistant at Nike in my local area and used to get staff discounts. Whenever there was a limited drop I'd save my money and buy more trainers. I just started sketching my shoes, I also used to go on NIKEiD where you could design shoes on their website. Then I thought why not try sketching my own shoes and that's where the inspiration came for me to get into footwear design.
What's the biggest truth or myth about studying footwear design?
I would say the biggest myth is it's not a quick process. There's a lot of time and effort that goes into it. There's a lot of machinery to learn about and use.
You need a lot of patience. It's not just drawing on a piece of paper and sending it to a manufacturer, you actually have to make things yourself.
—
There's lots of different processes and techniques. Lots of inductions and safety analysis for the machinery. A lot of this machinery is very dangerous so you need to be cautious. I'm just happy that we have the resources to use here. Because the resources that we have are the resources that the leading thinkers in the industry have so it's really useful to know that you've got everything you possibly need in this small building and that you can create a shoe today if you wanted to.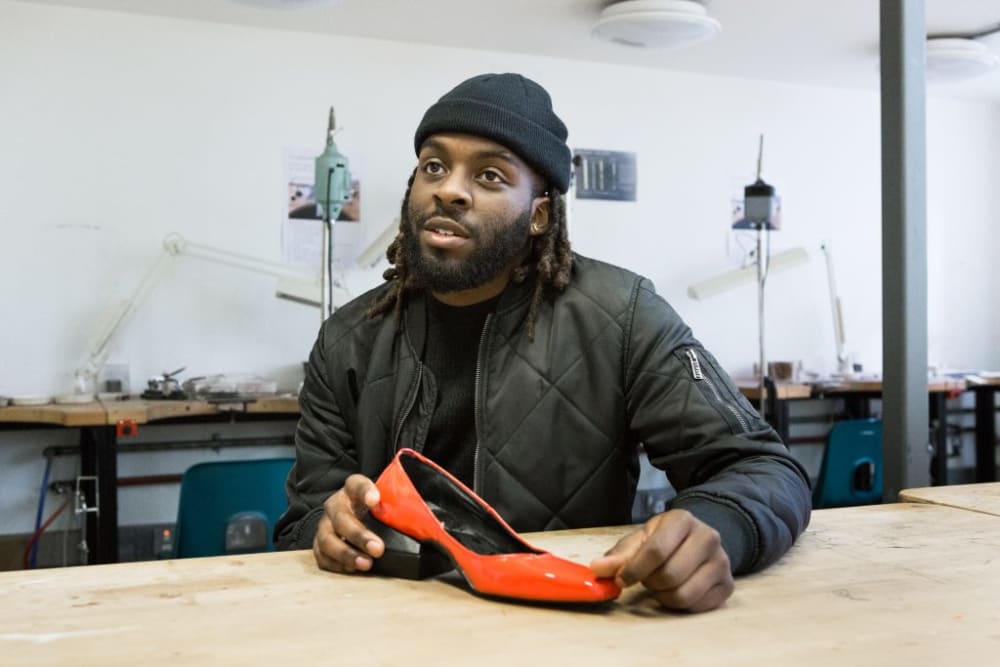 My work
What's the best thing that you've done so far?
Bringing my design from 2D to 3D, bringing it to life. Seeing it from a drawing to Illustrator and Photoshop and then seeing it being in your hands is probably the best thing.
This shoe (in photograph above) is inspired by the Ferrari sports car. I've replicated the colour using red leather and incorporated the texture inside the shoe. I've made a wedge heel to give it that low sense of gravity like the car. The university sources the majority of the materials or fabrics that we need. If there's something that you're very particular about they do have links that you can use.
What do you think makes you a good designer?
Just my outlook on things and trying to fully immerse myself in the design brief. Looking at different avenues and ways that I can distort the shoe and make it as unique as possible so it can stand out but still be effective (practical).
Physical experimentation is important, for example working with different leathers and trying out different machinery. Also getting as many designs from your head to paper.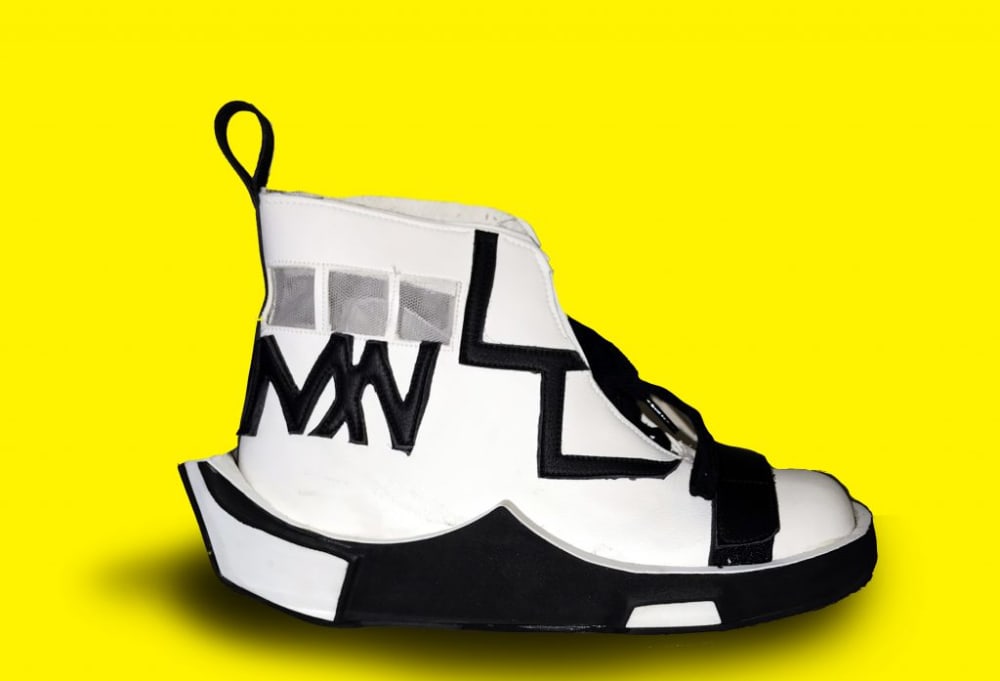 What are you working on right now?
We've been given a brand which is called Matt & Nat, their whole ethos is they always use non-harmful vegan recycled material. I have to replicate this in the materials I choose for my design; to also look at where they get their designs from and create my own twist on it.
The material that I'm using is Pinatex which is made from pineapple skin. It's basically dried-up pineapple recomposed into hides (like leather hides) and they use dyes to create different colours. The shoe upper (The entire part of the shoe that covers the foot) is made from this material. It's my last project for this year.
Any tips for surviving university?
Organisation is key, staying on-top of your work and deadlines. And three – just enjoy it – you have to come in and enjoy the experience.