About me
Tell us about yourself
I am 22 years old, grew up in South London and currently living in Croydon. I took a gap year out of university and had a nine-month internship with OnSide Youth Zones which was the best experience.
My work is quite explorative, I get inspiration from my surroundings but particularly I associate my work with mood and feelings. I consider myself to be quite modern and therefore tailor my work to a more modern and minimalistic genre.
I knew I wanted to be an architect much like in the style of Zaha Hadid but as time went along and I began finding my style, I began to realise what type of creative I wanted to be and for me I don't like to be just one thing, I try my best to explore and try new styles because I believe I am on a journey and society is constantly changing.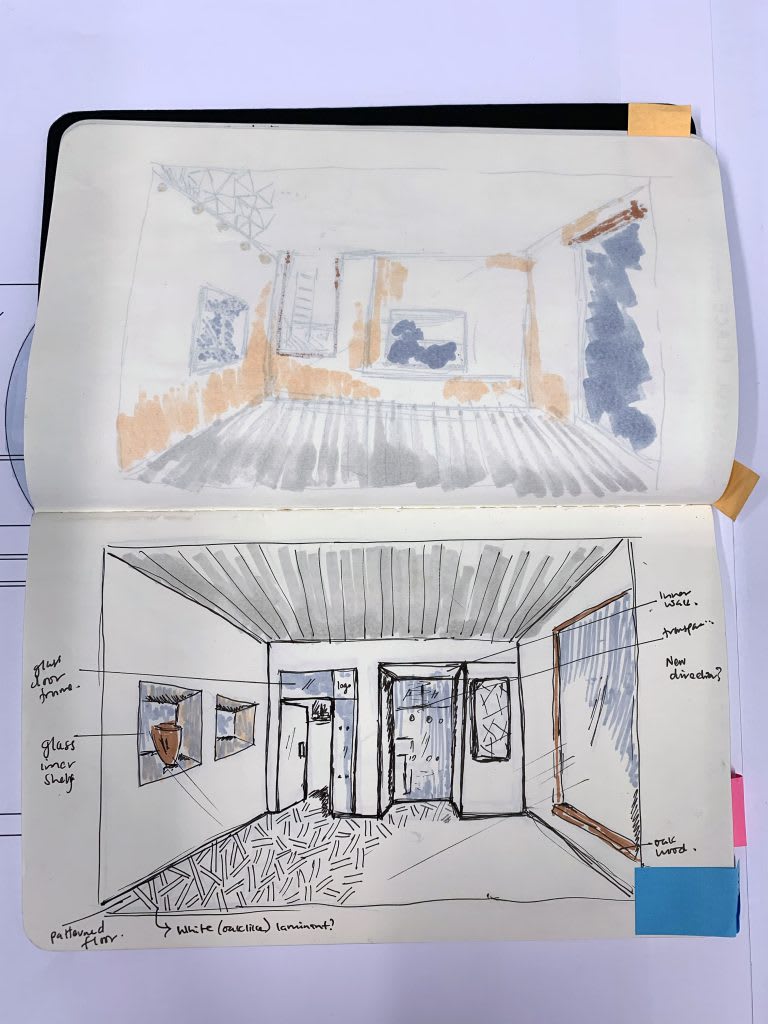 What did you enjoy/ were you good at school/ college/ outside of school/college?
Prior to uni, I studied graphic design, photography and media studies. This was a great combination because I was immersed in the creative side of life and used skills from each subject to inform my creativity. In my spare time I would freelance in graphic design and photography, working for clients who needed my services, I wouldn't consider myself to have been greatly skilled, but I used the opportunity to enhance my skills and figure out what it is I am best at.
I enjoyed taking part in what was going on, in the wider community so I would join organisations working towards providing services for young people as I am very passionate about them. After completing my A-Levels, I took a gap year from university and worked for an organisation which designs and builds state-of-the-art youth facilities across the UK. This enabled me to travel around the country and even beyond.
I have always enjoyed working with the reconstruction of interiors. This is as simple as rearranging my room three times a week, moving the furniture and this was the original spark for me.
—
I studied science and technology subjects at school, with the hope of becoming an architect. Over time I felt that I wanted to be a little subtler with my choice as not only did exteriors intrigue me, interiors and what you can do with them really fascinated me and I started exploring interior architecture as a degree.
What's the biggest truth or myth about studying interior and spatial design?
The truth is, it is not as easy as people think. There is a lot of thinking that goes into my work and study. I would describe life studying as a continuous factor – your learning never stops. Everything and everyone is an inspiration to your work.
What do you think makes you a good designer?
A good designer is one who is always ready and willing to learn and adapt. The world that we live in today is not only competitive but also evolving. As a designer, I have to constantly learn, understand and evolve. Nothing is off limits in terms of learning and over the past year I have learnt that being ordinary doesn't get you to the extra-ordinary. You have to take a stand in your work and in group working, constantly receiving feedback and knowing what to do when you hit a road block in creativity which is normal amongst creatives.
Whilst studying interior and spatial design, I have been able to identify what kind of designer I am. With each project, I have learnt new skills through the eyes of new artists I have discovered and realised different ways I can communicate my design process.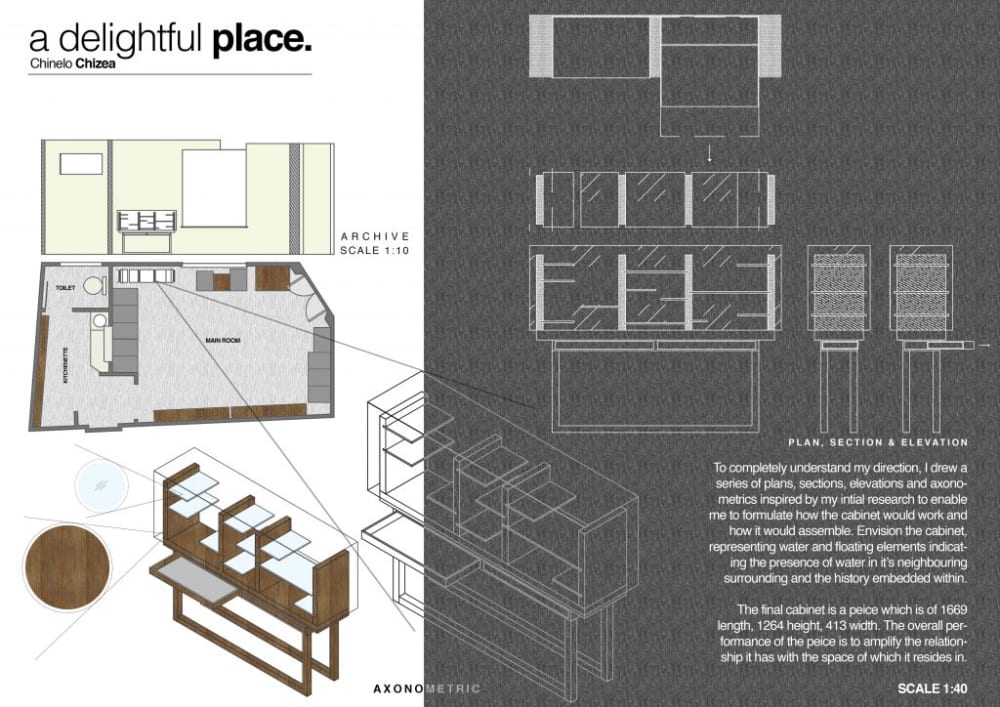 My work
What's the best thing you've done so far?
The best piece of work I have done so far is my re-designed archive. This was a four-month project which concluded my first year at university. Even though I struggled a bit, I enjoyed the process of discovery and the elements which I had designed throughout that process. I found that in order for me to be able to produce something that I was happy with, I had to jump out of my comfort zone. I know my project had a lot more potential and there were areas where I could have developed but the great thing about the journey was learning where and when I needed to learn about myself and adapt that into my future outcomes.
Video: 'Hear this London'. Video featuring Paula Rodriguez, an OnSide Ambassador for London talking about the importance of OnSide Youth Zones.
Before uni, I spent nine months working for OnSide Youth Zones who build the most incredible buildings for young people to use during their leisure time. I worked in the Communications team and though this is outside my field of study, it was good for me in the sense that I learnt various skills which informed my style of creativity. Within my role, I did know how the design process of the buildings worked and our work with architects and designers enabled me to get an understanding of how the industry worked from that perspective, which always fascinated me.
Any tips for surviving university?
Organisation, commitment and consistency. As a design student, even though the industry is creative, people tend to undermine the fact that you still have to work hard and give the best that you've got.
Spend time visiting new places, galleries, art museums, new architecture and pretty much anything you can source inspiration from.
—
What's next?
My plan is to practice spatial design in collaboration with some of the work that I've been doing with communities. Building sustainable units for people where there is a need for instance… schools, hospitals, youth centres, hostels etc.