UAL School and College Network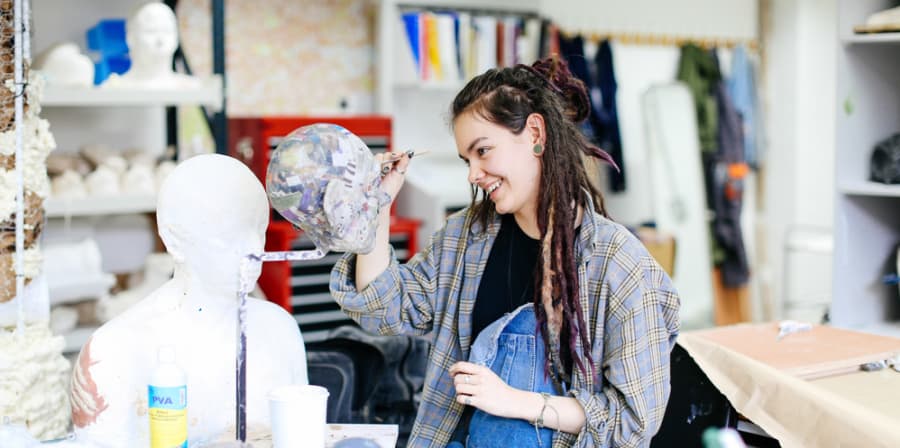 About the network
Our network promotes the recruitment of talented, creative students from high quality education institutions to UAL courses.
Working closely with colleagues in our partner institutions, we provide enhanced pre-application support, exclusive events and opportunities to share best-practice and collaborate.
Our primary objective is to promote progression within the arts, supporting the next generation of students to succeed.
What do we offer through the UAL School and College Network (USCN)?
Presentations
We visit schools and colleges around the UK to deliver presentations to both students and academic staff. We offer presentations in the following areas:
Why UAL?
Students will find out more about our colleges, our courses and student life, while gaining valuable advice about how to apply
Why study the creative arts?
Students will find out more about the creative arts industry in the UK to showcase what they can gain from studying with us
How to impress in an arts interview
Students will gain valuable tips and advice about how to construct an impressive portfolio and how to prepare for an arts based interview
Why study in London?
Students will find out more about what it is really like to be an arts student in London and how to make the most of the creative capital
Workshops
If your students are passionate about a specific subject area, a specialist lecturer can visit your institution or deliver a workshop at UAL to provide information and guidance on the content of relevant courses at UAL, how to prepare a portfolio, and provide information about career opportunities in their field.
Events
Each year we attend and arrange events to support our partner institutions:
Attend HE fairs including: school/college events, UCAS exhibitions & UK University Search Fairs
Deliver a range of regional conferences for teachers and advisors
Organise group visits to UAL colleges
Invite students into our Degree Shows