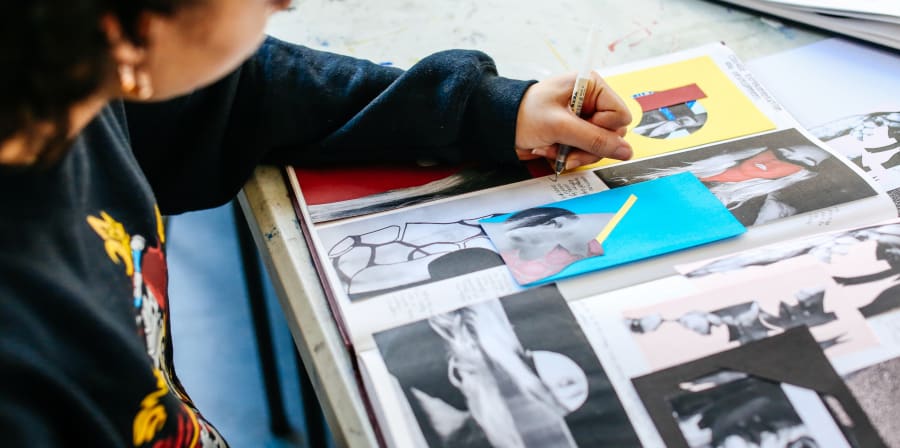 Information about the arrangements in place for both showcasing your work in the summer period, and graduation ceremonies.
More detailed information will follow in the summer term.
Graduation ceremonies
Subject to the lifting of UK government restrictions on indoor events, we are hoping to host graduation ceremonies at the Royal Festival Hall in July, although capacity in the venue is likely to be much reduced. However, if social distancing measures continue to be preventative, or if new government restrictions are imposed, it may not be possible to hold these physical ceremonies.
Either way, we will also create a virtual graduation offer which will be available for all students, irrespective of whether or not they are able to attend an in-person ceremony.
Further information will follow in the summer term.
Showcasing your work
Social distancing requirements will make summer shows impossible to deliver at the physical scale we have previously managed. The main platform for showcasing your work will be the enhanced UAL Graduate Showcase digital platform. You are asked to actively engage with the Showcase to ensure you are represented in a place which receives significant creative industries attention. The Showcase will also offer a comprehensive programme of events, guest speakers and curators.
Our experience and data from last year shows that the online showcase reaches a breadth of national and international audiences which exceeds that of the traditional summer show. Dependent on your course deadlines, we will be asking you to upload your work from May, with the public launch of the Graduate Showcase in June. You'll receive further guidance early in the summer term.
In addition, depending on government guidelines, colleges are currently exploring the possibility of showing some your work in real spaces in digital and other formats. We anticipate that any options will need to be designed to work according to social distancing restrictions and will be dependent on the operational setting of courses and colleges. Your college will provide more specific details in due course.
Additional support for graduates
We recognise the challenges facing the 2020/2021 graduates, so the Careers and Employability service will be offering an expanded range of support to help prepare you for your next steps as a creative graduate.
As well as extended access to online systems and resources, the support will include a range of activities and materials, such as career and portfolio advice, CV workshops and networking webinars with industry partners and alumni.
We also aim to extend access to some technical areas, studios or workshops for at least two weeks for graduating students after the end of the summer term.
More details will follow in due course.
If you have a query that is not answered here, you can: