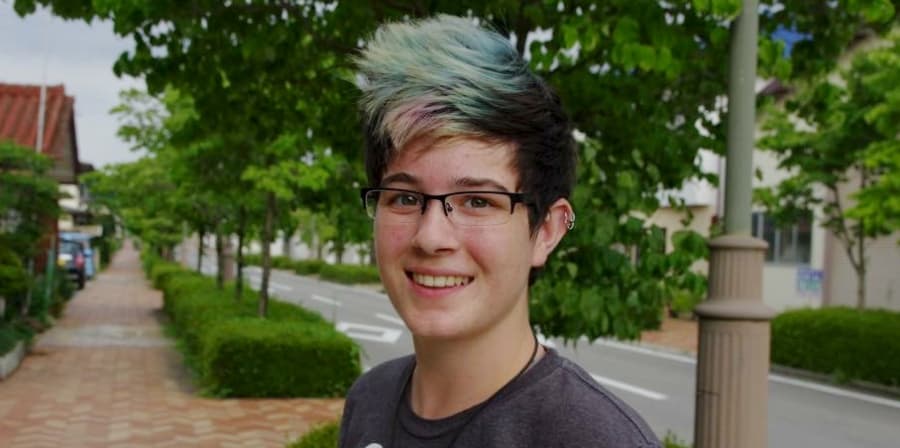 Alison joined us last summer to study London Theatre: Behind the Scenes.
What was the best thing about studying at Wimbledon?
For me, there were two things. Firstly, getting the opportunity to live in London was incredible. I got to see so many new things and explore new places and ways of life, and it was really, really fun. Secondly, my tutor and classmates were fantastic. That's not to say the course content wasn't fun too – but it was the people and the experience that made it for me.
How was the learning style different?
The learning style at UAL is much more hands-on than at my university. Instead of watching videos or reading about shows in a classroom, we got to go out and actually experience them. In class, too, it wasn't all theory. We would learn by doing – making puppets or collages, instead of just talking about them.
What opportunities did you have at Wimbledon?
The opportunity to really experience London theatre! There is theatre everywhere, but coming to London to learn about theatre is something else entirely. There's a rich history behind theatre in London, so immersing myself in that world is not something I could have done at home. It was great to actually see Shakespeare performed at the Globe.
What advice would you give to students thinking about studying abroad at Wimbledon?
Do it! But really, if you have an interest in something, UAL will give you a supportive environment in which you can really learn and grow. And don't be scared to live a little away from your programme! I lived in a UAL dorm near central London and commuted an hour each way to class in Wimbledon. I got to explore different areas of the city, and feel like I was experiencing what life would really be like living in London full time.
What was the best thing about living in London?
Exploring and immersing yourself in the city. Of course, all of the tourist attractions are amazing and worth going to see. But I was happiest when I felt like a real part of the community – commuting, grocery shopping, walking around. It's such a vibrant place that for me the best part about living in London was being able to live in London, rather than just being a visitor.