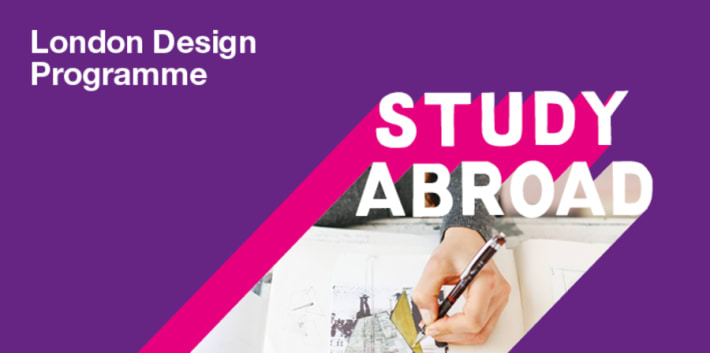 Designed exclusively for Study Abroad students, this unique programme taught at Chelsea College of Arts, combines study alongside other overseas students with opportunities to collaborate and learn with local undergraduate students.
The London Design Programme offers smaller class sizes, highly structured teaching and extra support from tutors, all of whom are actively involved in their professional fields.
You will study a broader range of subjects alongside other Study Abroad students who have a diverse range of academic backgrounds. Classes will offer opportunities to learn alongside local full time students with extra sessions tailored to your study requirements.
You will have access to the full range of facilities at our Colleges, including the libraries.
Programme Structure
Apply to one pathway:
All students take the following mandatory modules:
The London Design Programme offers 16 US credits per semester.
All modules are accompanied by a handbook which you and your home institution should use to determine credit transfer. Please contact the Study Abroad Office on studyabroad@chelsea.arts.ac.uk to request handbooks.
At the end of your course of study a Record of Study listing your modules and grades is sent to your home address as well as your home institution or the agency through which your application arrived.
Students joining The London Design Programme will take part in a study trip to Berlin as part of the 'European Art History: London & Berlin' module.
The cost of this study trip is covered in the programme fee and includes flights to and from London, centrally located hotel accommodation, breakfast daily, a Berlin travel pass and all entrance fees.
Read more about the European Art History: London & Berlin module