London New Year's Day Parade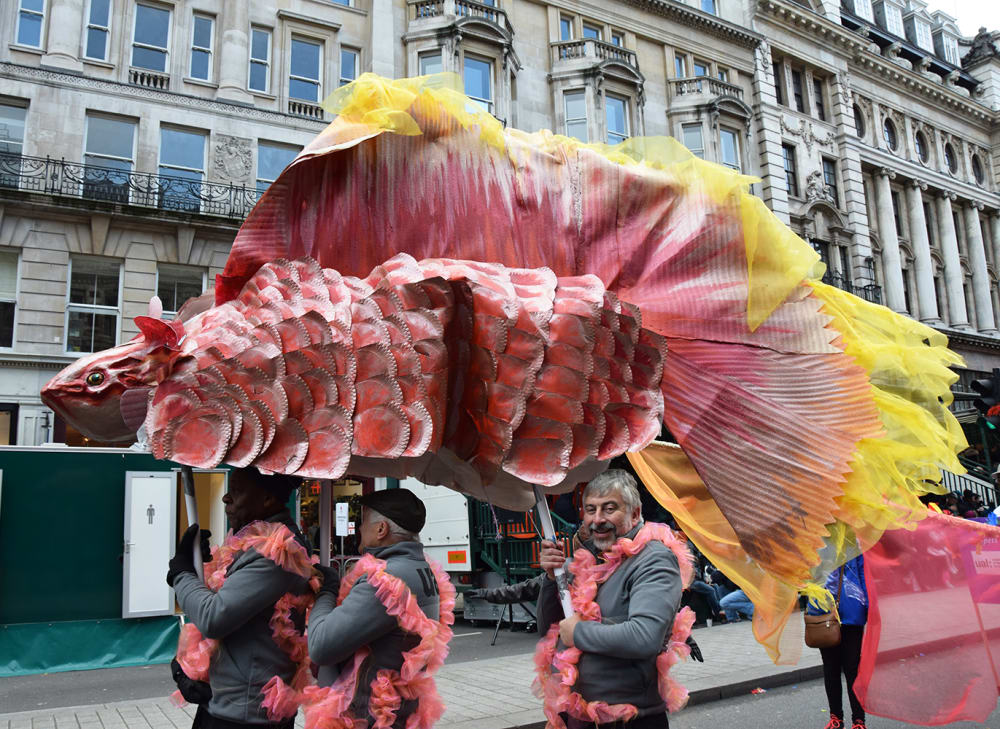 Creating and designing a float for the London's New Year's Day Parade.
Wimbledon College of Arts students from BA Production Arts for Screen and BA Costume for Theatre and Screen worked with the London Borough of Merton to create their entry for the London's New Year's Day Parade (LNYDP).
The 2017 theme was 'The greatest show on Earth'. Wimbledon students designed and created creatures including a fish, peacock, spider and bird of paradise. They were seen by over 650,000 spectators.
The LNYDP shows London to the world, and at the same time helps to raise awareness and funding for a myriad of local charities.
The LNYDP has become a global media phenomenon. The parade has featured live on BBC News, Sky News and over 600 television networks across the world. It has generated more than 500 newspaper and magazine features. It also had 1.5 million impressions on social media in 2017.
The parade floats are judged and at the end of the event it was announced that the creations of the Wimbledon College of Arts students for Merton Council won tenth place.
The winning prize of £1000 went towards Merton Mencap, a charity that provides support and services for children, young people and adults with a learning disability.
Contact us
Do you have a project you'd like to collaborate with us on? Find out what Wimbledon College of Arts can do for you. Get in touch with our business and innovation team.