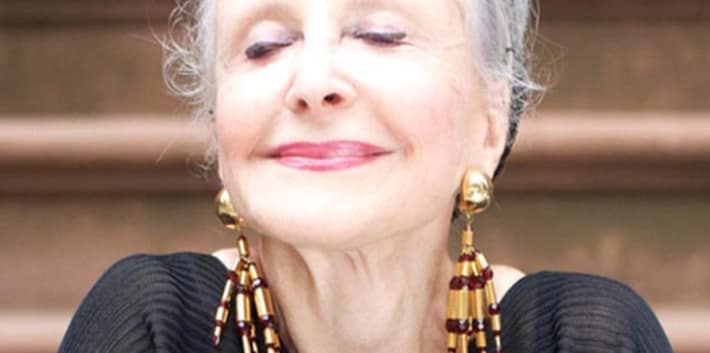 About this group
Better Living Research & Knowledge Exchange has evolved through LCF's established Better Lives initiative (since 2006), which positioned the creative discipline of fashion and related practices as a driver of positive Individual and Societal change, to improve future ways of living. This is coupled with the future position of LCF in Stratford (2022), which supports novel transdisciplinary research foci and working practices in partnership with future Stratford neighbours, although not exclusively, University College London (UCL); Loughborough London; Birkbeck, University of London; Sadlers' Wells; Studio, Wayne McGregor; and the V&A.
Better Living researches and develops inclusive approaches in response to Real World concerns that encompass psychological and physiological human challenges. This emergent collaborative research convenes knowledge and expertise in Sociology, Psychology, Cosmetic Science, and Material Engineering in contexts of MIND-SKIN-BODY. Socially engaged practices and building work with communities globally is a core activity, including engagement with societal organisations, charities, schools and prisons.
Intersecting research themes include:
Active and Positive Being
Age and Ageing
Social Innovation
Active Materials Systems
The intersections of MIND (psychology) SKIN (materials/cosmetic sciences) and BODY (prosthetics) provide research foci supported by the following core activities:
The Wellbeing Seminar series, sponsored by the British Psychology Society (BPS); Dr Hannah Zeilig's spoke into the recently awarded Dementia and Arts Wellcome Trust Hub Created Out of Mind with UCL / (£1million, 2016-18); Professor Danka Tamburic and Dr Milica Stevic's research into the novel delivery of topical substrates for skin care; and Helen Storey's work with the UN and creative wellbeing practices with the Za'atari refugee camp in Jordan.
The Active Materials Systems Group led by Dr Veronika Kapsali's, a recipient of Innovate UK funding for project titled Fashioning an Ageing population: provides a multi model material interface, which operates across the intersecting themes of MIND, SKIN, BODY. These three themes position the design and development of novel materials through sustainable cosmetic science, textile craft and engineering methods.
Past events
SKIN 3: The future of cosmetics
22 April 2020
This third symposium in the SKIN series explores the topic of cosmetics and the skin, with a future-oriented outlook. Pertinent to the nature of cosmetic science, there will be talks on a wide range of disciplines, including fundamental skin research, sustainable packaging, personalisation in cosmetics, skin microbiota, big data and artificial intelligence, as well as consumer experience. Together with the audience, we will try to get a glimpse into the future of cosmetics.
Discover video content from previous SKIN events:
LCF PhD students
Rhian Solomon: Designer Facilitator: The Body as a 'meeting place' for making led design science practices; towards advancing the interdisciplinary facilitation process that supports new methods of collaboration
Jessica White: Dressing for Wellness: How Dress Influences Well-being, emotional states, and Self-concept
Liz Ciokajlo: The Future Form of Design: Evolving design forms for future manufacturing
Anna Prahl: Wearable Bio-sensing for Wellbeing: Exploring material, form and function
Kadian Gosler: Intimate Apparel designed with Wearable Technology: An exploration of form, function, production and commercial realities
Jennifer Poage: Participatory Design Approach to Sportswear Design for Males with Upper Limb Mobility Impairment
Caludette Davis-Bonnick: Inclusive Teaching: exploring multisensory methodologies for integrating students with visual impairment at mainstream fashion university
Circe Ellison: Frida Kahlo: Fashion De-stigmatization through Dress, Identity, Ethnicity and Disability
Edwin Phiri: Inclusive Marketing to Enhance Access for Disabled People
Millie Van Der Byl WIlliams: Self and Agency in the Arts and Dementia Care
LCF academic staff include
Dr Danka Tamburic: Professor of Cosmetic Science
Dr Milica Stevic: Lecturer, Cosmetic Science
Caroline Searing: Senior Lecturer, Cosmetic Science
Diogo Baltazar: Senior Lecturer, Cosmetic Science
Claire Swift: Director of Social Responsibility
Dr Hannah Zeilig: Research Fellow, Dementia and the Arts
Dr Veronika Kapsali: Reader in Material Technology & Design