Introduction to Rapid Prototyping and RHINO for Footwear (3 credits)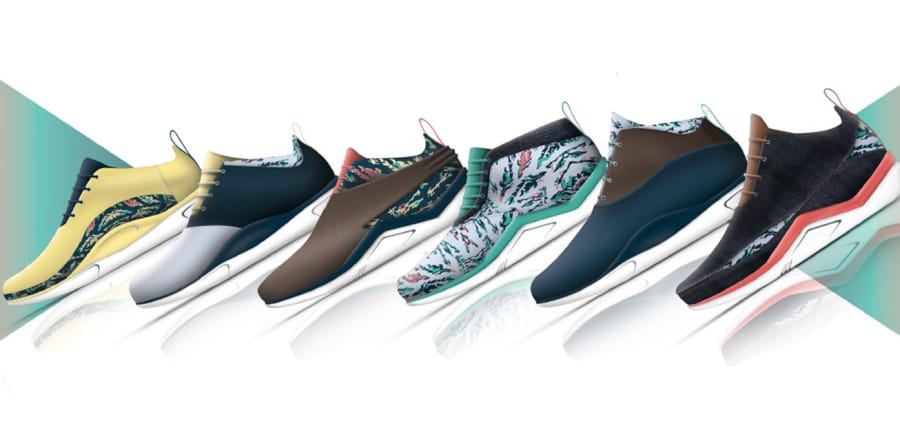 We have more than 10 years' experience working with three-dimensional body scanners and have conducted benchmark trials of new systems, evaluated measurement extraction software and supported the continuing development of shape analysis.
Our INFOOT digital foot scanner uses safe laser technology and moving scan heads to capture 3D data of an individual foot or last. The shape and measurements can then be used in 3D design processes.
Rhino is a 3D product design application used in footwear design. 3D scans of a digitised last and sketch drawings are imported into Rhino to assist in the process of producing exact 3D models of shoe components.
Following this, heel unit files designed in Rhino 3D are exported to 3D print a prototype model using a Z Corp additive 3D printer.
Digital design is the future.
During this unit you will:
Experience 3D scanning technology through lecture & demonstration of the INFOOT digital foot scanner
Utilise Rhino 3D to create digital lasts, heels, soles and uppers. Produce renders of designs from varying views facilitating their display
Have knowledge of the processes and technologies involved in rapid prototyping through participation in a lecture and demonstration
Learn how to utilize the Adobe Photoshop software package to enhance & facilitate professional presentation of your design work