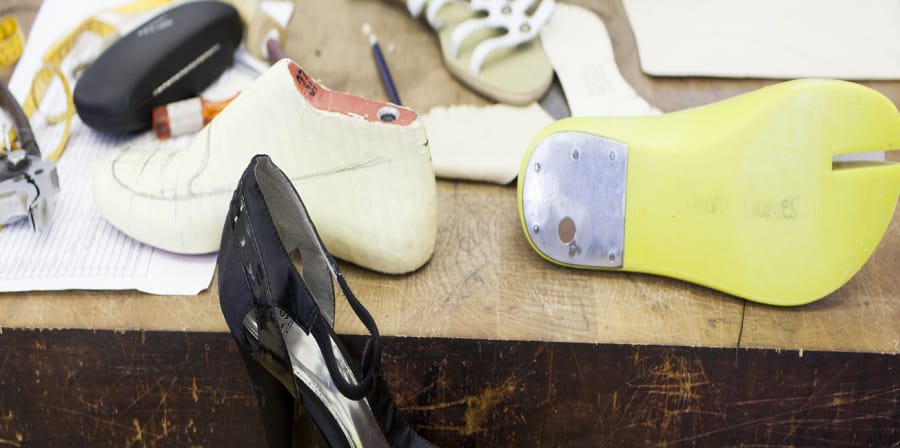 Our shoe making unit is taught in specialist workshops where you'll learn through practical experimentation and the application of technical skills. The workshops are situated in the heart of London's East End, an area historically rich in local crafts and skills, and still one of the city's most buzzing creative hotspots.
During this unit you will:
Make a basic court shoe, using a given last.
Create a pattern to cut leather uppers and linings in the clicking room working on a basic last to produce ONE shoe sample.
How to lay patterns and cut/click correctly.
Assemble cut uppers and stitch these together in the casing room.
Prepare components for the lasting process (Making) of the closed uppers on the last.
Last the upper using traditional as well as hand making techniques and specialist machinery.
Apply a heel and components that are suitable for your last.
Fully realise and construct a product based on your original pattern.