At London College of Fashion, UAL, our students adopt and develop a wide range of skills, collaborating across disciplines to enhance their projects and personal development. We encourage students from all disciplines to apply to LCF, creating fashion industry leaders from all walks of life. With the broadest range of specialist fashion courses in the world, this is the place to experiment and grow. Psychologists collaborating with illustrators, journalists working with women prisoners, textile designers creating augmented reality experiences, the opportunities are your's to imagine.
Enterprise / Employability
LCF's Graduate Futures team works with students to support their businesses, and our Centre for Fashion Enterprise supports fashion and tech businesses across London. Ahead of our move to the Olympic Park in 2022 we set up the Fashion District to provide investment, skills and workspaces to help fashion businesses thrive.
Digital
London College of Fashion leads the way in using technology to change how we experience fashion. Through research and enterprise with the Fashion Innovation Agency and Digital Anthropology Lab, to student projects such as the Collaborative Unit and the Digital Learning Lab, we work with our students, alumni and businesses to innovate and explore.
Sustainability
LCF's Centre for Sustainable Fashion has been pioneering in this field for the last 10 years and has worked with over 150 businesses. From new materials, to the political and societal effect of fashion, our students have access to this resource, as well as opportunities such as the Kering Award for Sustainable Fashion. All LCF students study the Better Lives unit as part of their course, embedding the principles of sustainability, diversity and social responsibility across all our courses.
Empowerment
London College of Fashion was established over 110 years ago to train women and girls to work in the couture houses of the east end of London, and we have worked towards empowering women throughout our history. Our social responsibility team run the Making for Change manufacturing unit in a women's prison, giving training so that the women have greater employment opportunities when they are released. This unit will be setting up in east London as part of Poplar Works in 2019, to create jobs for local groups and communities.
Postgraduate students at LCF have a unique opportunity to collaborate across disciplines as well as with industry as part of the Collaborative Unit. The unit gives MA students a platform to develop their professional networks and learn the skills and experience needed to be successful in the cultural and creative industries. Find out more about the Collaborative Unit.
Visit our Graduate Futures page to discover more about how LCF works towards supporting student careers.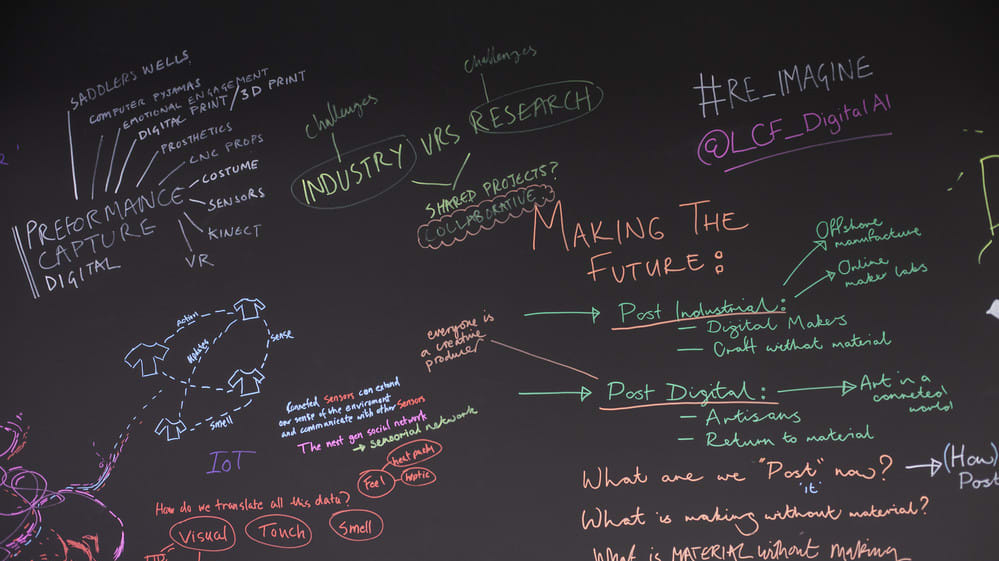 Digital centres
To read more about some of our digital centres visit: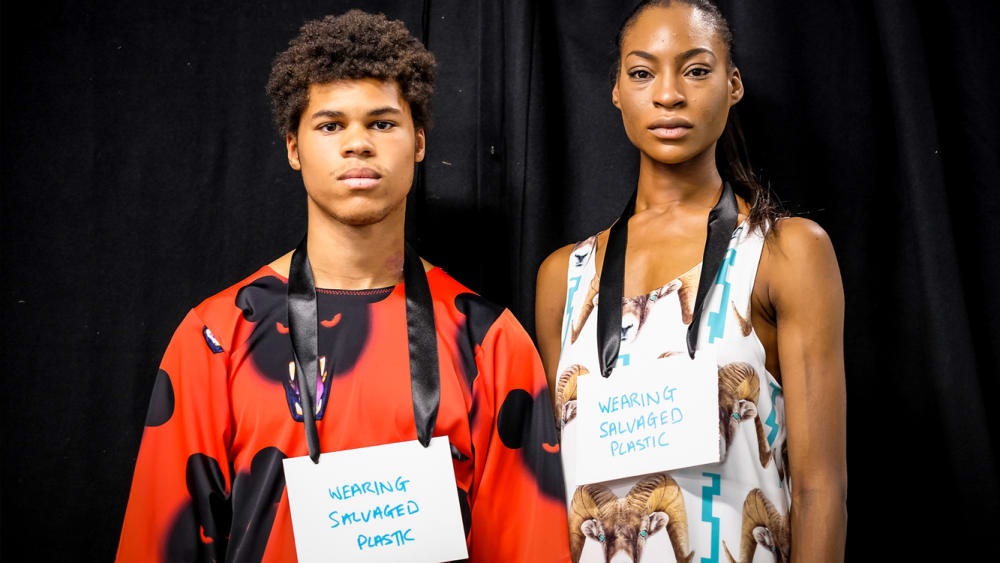 To read more about our work towards sustainability, diversity and empowering women visit our Better Lives page.