No Labels
No Labels is everything you wouldn't expect from a fashion college
At London College of Fashion, UAL our students are working on a range of activities that you might not expect to find at a fashion college.
Psychologists collaborate with image makers, journalists work on education programmes in prisons, textile designers work with our Fashion Innovation Agency to create augmented reality experiences.
With the broadest range of specialist fashion courses anywhere in the world, and opportunities to collaborate across your studies, this is the place to experiment, and where you meet the people you'll be inspired by. Build your own creative path.
No Labels. No Judgement.
Enterprise / Employability
LCF's Student Enterprise Team works with students to support their businesses, and our Centre for Fashion Enterprise supports fashion and tech businesses across London. Ahead of our move to the Olympic Park in 2022 we set up the Fashion District to provide investment, skills and workspaces to help fashion businesses thrive.
Digital
London College of Fashion leads the way in using technology to change how we experience fashion. Through research and enterprise with Fashion Innovation Agency and Digital Anthropology Lab, to student projects such as the Collaborative Unit and the Digital Learning Lab, we work with our students, alumni and businesses to innovate and explore.
Sustainability
London College of Fashion's Centre for Sustainable Fashion has been pioneering in this field for the last ten years and has worked with over 150 businesses. From new materials, to the political and societal effect of fashion, our students have access to this resource, as well as opportunities such as the Kering Award for Sustainable Fashion.

All students study the Better Lives unit, embedding the principles of sustainability, diversity and social responsibility across all courses at LCF.
Empowerment
London College of Fashion was established over 110 years ago to train women and girls to work in the couture houses of the east end of London, and we have worked towards empowering women throughout our history. Our social responsibility team run the Making for Change manufacturing unit in a women's prison, giving training so that the women have greater employment opportunities when they are released. This unit will be setting up in east London as part of Poplar Works in 2019, to create jobs for local groups and communities.
Collaborate on new ways of thinking
'Growing Your Own Fabric' project by Maryssa Cook-Obregòn and Laure Fernandez, for the Wellcome Trust 2017

'Jogg Jeans Campaign' project by Revekka Georgiadou, Maria Del Rocío Elizaga Puig, Natacha Manuela Liberal Da Cunha Ferreira, and Owen Wynne Hughes, for Diesel 2017
Postgraduate students at the London College of Fashion have a unique opportunity to collaborate across disciplines and with industry during the Collaborative Unit. The unit gives Master's students a platform to develop their professional networks and learn the skills and experience needed to be successful in the cultural and creative industries.
To read more about how LCF works towards supporting student careers visit LCF Careers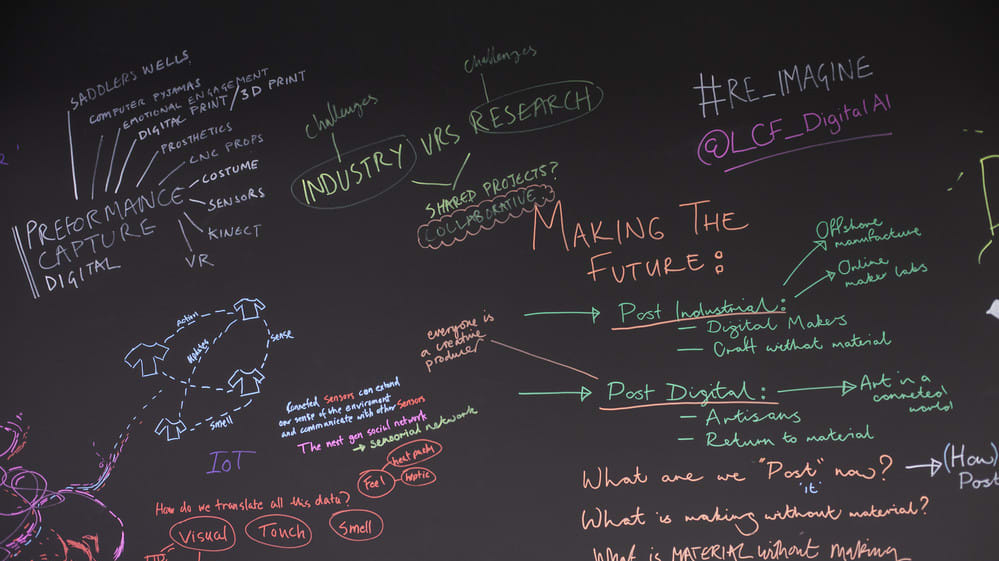 Digital centres
To read more about some of our digital centres visit: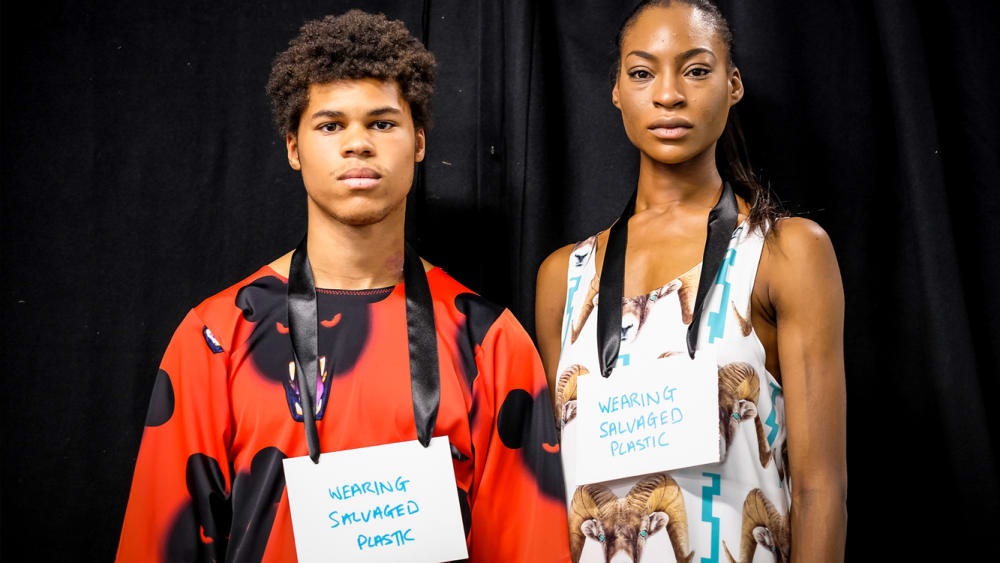 To read more about our work towards sustainability, diversity and empowering women visit our Better Lives pages