Local Area Guide: Elephant and Castle
Are you new to LCC and don't know your way around Elephant and Castle? Well don't worry, we're here to share our top places for you to visit in the area.
With LCC situated at the heart and centre of Elephant and Castle, it's hard to miss out on the diverse cultures, iconic landmarks and vibrant community.
The best part is, we're literally a stone's throw away from many of the unique eating spots and watering holes scattered around too.
Places for food and drink:
Mercato Metropolitano
Within the old paper factory on Newington Causeway now lives Mercato Metropolitano - a daily food market offering some of the finest cuisines and freshest foods from all around the world. There is also an on-site indoor cinema, outdoor bars as well as a farmers' market that runs on the weekends. It's a great vibrant space to socialise in, especially when you want to wind-down after a long week.
Café at Jamyang
Situated in an old Victorian courthouse on Renfew Road is Café at Jamyang – also known as the Buddhist Café by some of our students. This vegetarian café is the perfect place for mouth-watering vegan and vegetarian food. Not only is the food freshly prepared every day, but it is also sourced both locally and ethically.
Students and staff from LCC have collaborated with the Café to produce a cookbook of their delicious vegetarian recipes, which you can purchase from the e-store.
The Elephant and Castle Pub
Opposite to LCC sit the Elephant and Castle Pub, which has been around since 1765. They have a very tasty lunch menu and proves to be a popular destination on a Friday and Saturday night, often hosting a range of live music events with up and coming DJ's.
Lost Rivers Elephant
Behind the train station on Elephant Road is Lost Rivers Elephant, one of the newest entertainment spaces in Elephant and Castle which has a Virtual Reality Arcade. It's a unique space where you can go to enjoy live bands, DJ's, Art, Comedy and Urban Theatre. You won't have to walk far, it's less than a 5-minute walk away.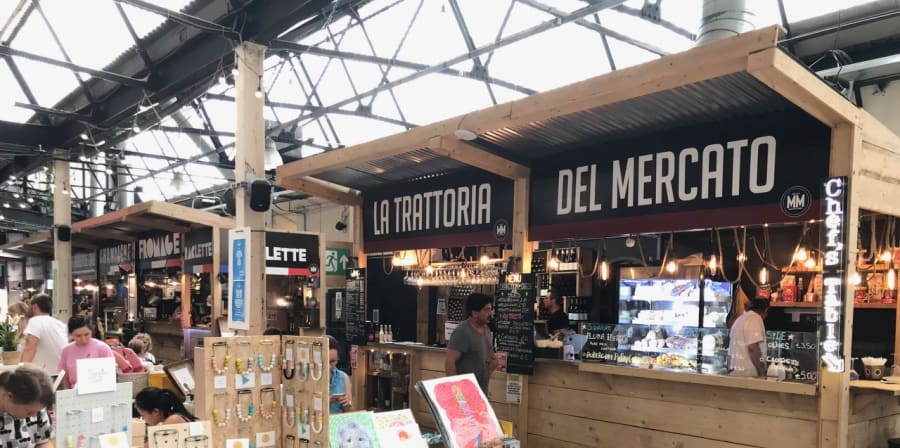 Cultural hotspots:
Hotel Elephant
Local artist and long-term resident Reuben Powell founded Hotel Elephant, a not-for-profit company providing space for Arts, Culture and Enterprise. It has recently reopened at its new site on Spare Street, which is the first permanent Creative Enterprise hub in the area – providing a total of 8,750 square foot of workspace including a public space and café. If you're looking for somewhere to get your creative juices flowing, then look no further!
Pullens Yards
Just off Crampton Street, you can find Pullens Yards – a variety of studios which were purpose built for designer-makers in the late 1880's. The crafts here currently include furniture designers, letterpress printers, filmmakers, jewellers and many more. This part of the area is often missed, so make sure to check it out during one of their Open Studio days.
Southwark Playhouse
You can find Southwark Playhouse on Newington Causeway – a theatre which is all about telling stories and inspiring the next generation. There's also a café/bar for you to enjoy before or after a show.
Imperial War Museum
Behind LCC on Lambeth Road is the Imperial War Museum, which is part of a family of museums across the country documenting war and conflict from World War I to the present day. Imperial War Museum host a great programme of events and exhibitions throughout the year which help to develop a deeper understanding on its effect on the world.