Summer Study Abroad - Design Management
An intensive, immersive course where you will apply critical thinking and design research methods to a range of projects and collaborations that address social, business and environmental needs.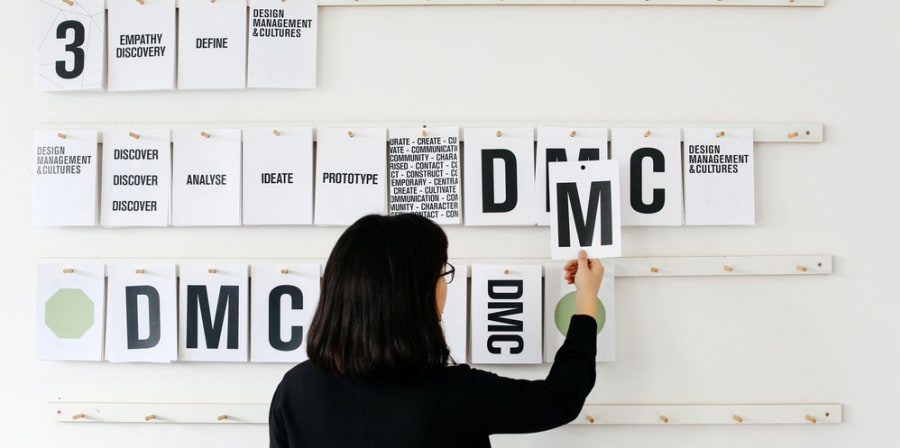 Summer Study Abroad - Design Management is a 3-week intensive practice-based course where you will apply critical thinking and design research methods to a range of projects and collaborations that address social, business and environmental needs.
A course with human-centered values, sustainability and design thinking at the core of subject delivery. Design thinking involves an approach to innovation and problem solving that takes into account "the needs of people, the possibilities of technology and the requirements for business success" (Tim Brown, IDEO).
This course is taught through a series of lecture, seminar and workshop settings. Students will study through researching several sectors, including fashion, retail, and technology. We will introduce you to critical and cultural theories and design research methods. You will apply your research to live projects and collaborations in a learn-by-doing studio format. You will develop the core skills in creative and critical thinking. You will gain understanding of context, entrepreneurship, communications, and management skills. This will prepare you for practice in the real world. Practical work and theory are supported by the development of technical expertise. You are going to communicate ideas into a body of work to show potential employers.
Learning outcomes
An ability to research ideas that can be developed into a business model canvas (Enquiry)
Experiment and evaluate methods and results (Process)
A knowledge of design thinking process and methods of project working (Knowledge)
An ability to communicate ideas and concepts through a presentation of a final project (Communication)
Robert Urquhart
Robert Urquhart has been a lecturer on BA (Hons) Design Management at UAL London College of Communication for over five years which has ranged from 1st-year teaching to assessing and grading final degree work. He has also guest taught on both BA and MA courses throughout UAL and also online. Outside of teaching, Robert is also a contributing-editor at Elephant Magazine, D&AD award winning writer, copywriter and strategic consultant.
Robert studied fine art before moving in to sound design, producing sound effects for animations on Channel 4 Learning. He then went on to curate an art gallery and to host music events in London. From there, he moved into large-scale music festival production, as well as research and development for technology start-ups.
In 2005, Robert started writing for design magazines and working in viral advertising as a copywriter. Bringing skills in production and knowledge of design together, in 2010 Robert worked for the London Design Festival heading up the new online vision.
Since then Robert has travelled a lot, lectured, written as a freelance journalist and futurist for many of the world's leading design press, worked as a copywriter and, latterly, as a strategic consultant working with product designers and architects.
A notepad and pen
Laptop/Tablet
Summer Study Abroad Entry Requirements
Academic - You should have some prior study in design, but do not need to have studied Design Management before. If you have questions about your academic background, please email the UAL Study Abroad team.
English - You should be proficient in written and spoken English and be able to participate in group discussions and make presentations. As a guideline we would expect you to have an IELTS score of 6.0. The Language Centre at University of the Arts London offers English courses for overseas students.