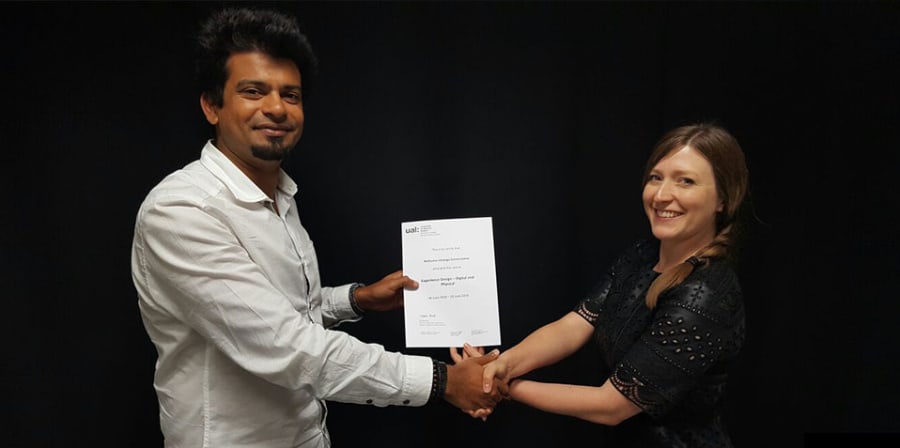 This one-on-one bespoke training course Experience Design: Digital and Physical, took place over five days and included lectures, case studies, a live project and site visits – giving an overview and deeper understanding about the creative and logistical processes of designing experiences.
I loved this course. I enjoyed every bit of it and it delivered what I was looking for in a short period of time. The site visits and working on a live project were very important to me. Overall the time I spent on this course was well worth it. I would highly recommend it to others.
The course was led by Eleanor Mathieson and included sessions on:
Immersive theatre techniques
Budgets, Logistics, Health and Safety for live events
Unique digital experiences and continued customer engagement
Presentation and pitching
Client management
Collaboration techniques
Guest Lectures from Ged Matthews and Nancy Veitch
Site visits included: No Body at Sadlers Wells, UAL: Central Saint Martins, the King's Cross Development, Selfridges Wonder Room, Parasol Unit.
On the final day of the course the client presented their experience design concept for a brand launch event to a panel of guest speakers, via an immersive walkthrough.
Feedback confirmed that the course expanded the client's knowledge of holistic experience design, leaving them with new techniques to engage with audiences and clients on an emotional, physical and sensory level.