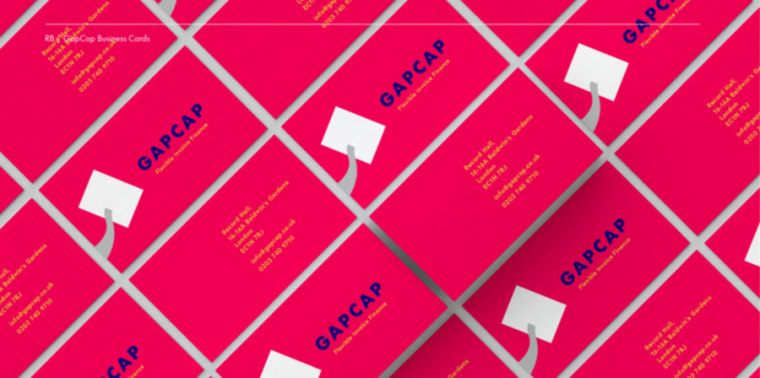 London College of Communication students from the BA (Hons) Graphic Branding and Identity course were commissioned by fintech company GapCap to create a new brand identity for the business.
Seven commissioned students, supervised by LCC Visiting Practitioner Paula Williams, worked on seven different concepts, each including a proposal for a new logo, brand guidelines and social media strategy. GapCap, which helps small and medium-sized enterprises solve cash flow issues, wanted a brand which appealed to young people, including small, innovative start-ups, as well as more traditional audiences. GapCap chose 3rd year student Joshua Smith's design for the new brand and awarded him with an additional cash prize.
"It was truly one of my favourite briefs set on the course so far." — Jade Herve
GapCap's Marketing Executive, Daniel Hamdani, told us: "We loved the process of working with the students. We were amazed by how high the standards were for each project. The decision to choose one student was really difficult. We enjoyed the passion and energy put into each project. We decided to go with Joshua Smith's design in the end, but all ideas were innovative in their own way."
Interested in connecting your business with students or graduates at LCC?
Contact
Ben Walter
LCC Business and Innovation
Email: b.walter@lcc.arts.ac.uk Tel: 07793 777055