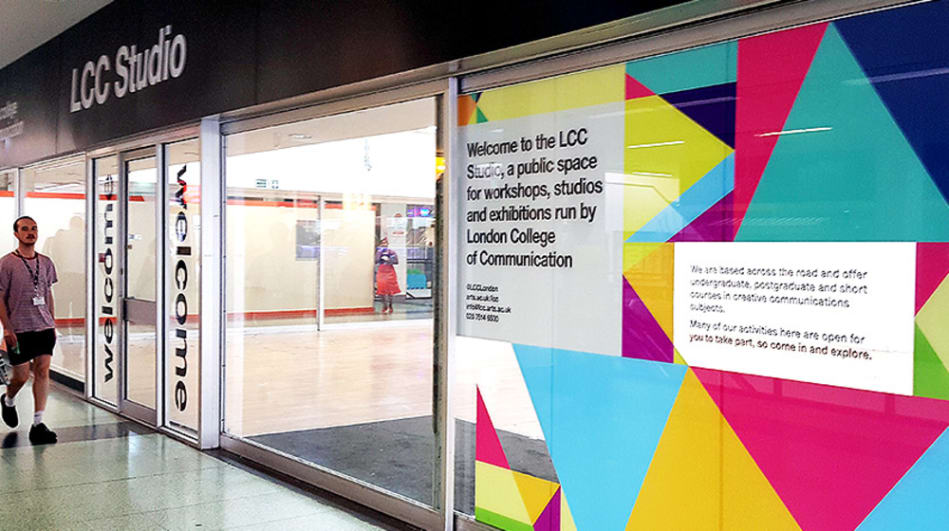 The LCC Studio is a space in the Elephant & Castle Shopping Centre run by London College of Communication – providing a space for our students to experiment within as well as hosting a range of events and activities, many of them open to the public.
Opened in September 2016, LCC Studio aims to give the local Elephant & Castle community and wider public a glimpse into the range of innovative design, media and communications work that takes place in LCC.
The space has seen students and members of the public collaborate on a range of engaging and interactive activities – from a 'printing with bicycle wheels' workshop to a seminar celebrating shopping centres in sci-fi films.
The LCC Studio has acted as an exhibition space for some of our Degree Shows, been transformed into a projection space for an animation workshop, and hosted an interactive exhibition in collaboration with the Science Museum.
Many of the activities taking place in the LCC Studio are open for members of the public to take part – so come in, get involved, and explore what we have to offer.
If you have any questions about the LCC Studio, please contact: Gill Henderson.
Upcoming events at LCC Studio