Tutor Profile: Laura Baker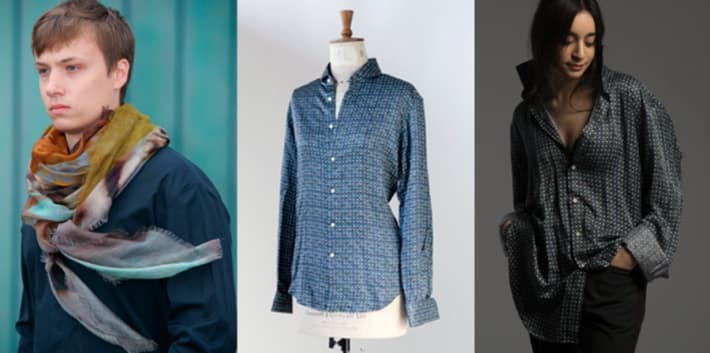 Laura Baker specialises in 2D print and surface pattern for fashion and textiles, her professional practice lies in bespoke shirt design, with a focus on injecting the unconventional into the usually conservative world of formal shirting. Laura is also an experienced lecturer and author of the publication 'Laser Cutting for Fashion and Textiles'.
Laura teaches Summer Study Abroad - Digital Textile Design at Chelsea College of Arts.
How did you become a textile designer?
Through an earlier career in contemporary and decorative arts as well as doing my undergraduate and postgraduate degrees in Fine Art. Then working at Central Saint Martins in the School of Fashion and Textiles.
What does a typical day look like for a textile designer?
Researching imagery and textiles/techniques/colour. Drawing and mark making. Making and designing on the computer. Sending files to be digitally printed/manufactured. Fabrication development both handmade and digital.
What advice do you have for someone getting into textile design for the first time?
Start a sketchbook. Draw as much as you can. Keep looking. Stay curious. Be like a magpie. Research is very important to your output as well as development, development, development…
What inspires you to come up with new patterns and techniques?
Travel. Visiting museums and galleries. Nature. Architecture. Traditional craft combined with digital technology.
Do you have any favourite textile designers or patterns?
Anni Albers, Josef Frank, and the textiles of Louise Bourgeois as well as Marimekko, Iris van Herpen, Dries Van Noten, Comme des Garcons.
What has been one of your most memorable experiences in your career as a designer?
Working with the Cecil Beaton archive at the Victoria and Albert Museum to create scarf designs for the Queen's Diamond Jubilee exhibition; winning the Best of British award at Liberty; or writing my book Laser Cutting for Fashion and Textiles.
Find out more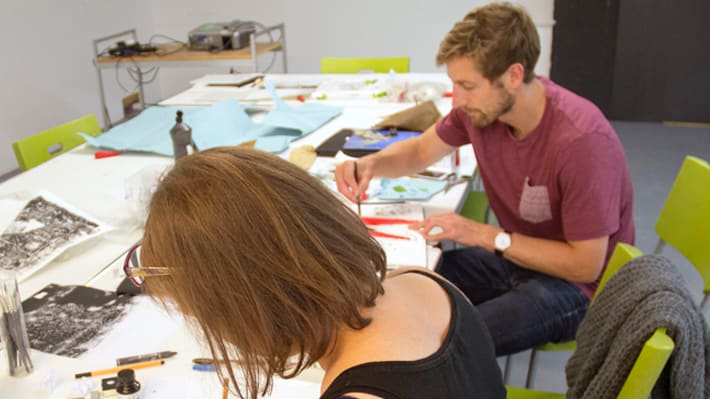 Short Courses Starting Soon