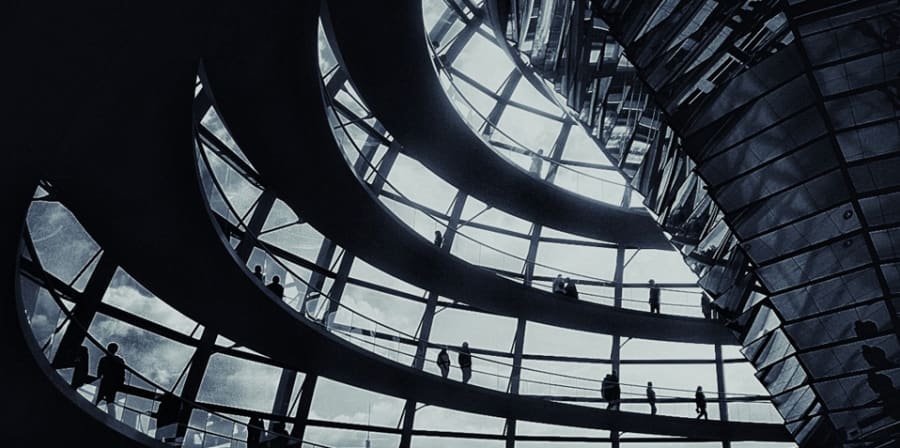 All students on The London Design Programme will take three mandatory modules.
Modules
Tutors: Dr Andrew Chesher, Dr Rosa Nogués and Dr Rye Holmboe
Credit value: 3
Through lectures, visits and seminar discussion groups, our European Art History Module offers you the opportunity to engage with the art, history, environment and culture of London and Europe. Course visits take in many of the finest art collections, museums and galleries in London, and will introduce you to the artistic and cultural context of the city and the diverse influences still at work today.
Your learning will be enhanced by a four day trip to Berlin, accompanied by a member of academic staff who will guide you through the art and culture of one of Europe's most dynamic cities.
The cost of the Berlin trip is included in the programme fees.
More information about European Art History: London and Berlin
Tutor: George Rome Innes
Credit Value: 3
This module will take place outside College, in the city. Students will see great buildings, important interiors and unique treasures. Each visit will be recorded in a diary, as photographs and notes. Students will consider how the buildings they see were constructed with the technology of their time, as well as looking at the processes used in making furniture and smaller artefacts.
Think of who used the buildings, who uses them now and why?
How do you feel modern and ancient work together in each case?
Express your own views.
Visits include:
City of Bath daytrip
British Museum
Westminster Abbey
Victoria and Albert Museum
National Gallery
Banqueting House
Greenwich
St Paul's Cathedral
Hampton Court Palace
Geffrye Museum
Whitechapel Art Gallery
Sir John Soane's Museum
Tutor: Dr Jill Fenton
Credit Value: 1
In this course students learn about the British cultural landscape over the modern period of the eighteenth and nineteenth centuries and into the early part of the twentieth century. Students encounter the changing nature of this landscape as their learning progresses through the postmodern period to the millennium. In the opening class, tools are introduced that will enable critical thinking about culture and its meaning in terms of 'British'. In visiting some of London's celebrated sites, students will consider different forms of visual culture as portraying the social life and processes of modern, post-modern and millennium Britain: Trafalgar Square as an iconic cultural and political space, similarly the National Gallery, British Museum and Black Cultural Archive. Walks in imperial and post-imperial London will facilitate students understanding of London's historical-geography, assist in the making of complex theoretical connections, and encourage participation in the ongoing debate about London's architectural skyline. The course also focuses on how in the twenty-first century artists have turned to making the walls of the city a canvas of interpretations that may reinforce viewers notions of the British cultural landscape or challenge its existing state and condition. Such practitioners are concerned to mark the landscape with issues affecting citizens and society in the contemporary global world and beyond the local cultural landscape. Unique, therefore, to this course are:
a linear examination of the British cultural landscape over three hundred years;
application of the evaluating tools of cultural geography including walking practices;
learning that takes place principally on sites that form the cultural landscape of London;
a reading of the cultural landscape that is more often invisible to the tourist eye.