Contemporary Art Theory, Curation & Management Pathway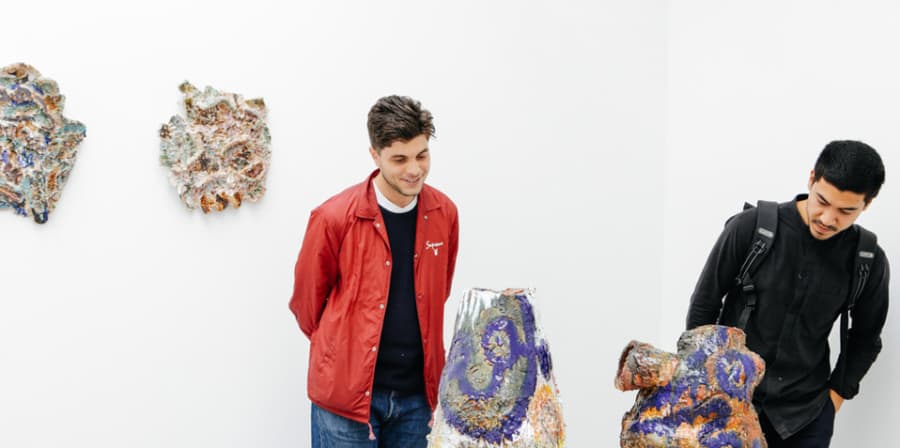 Join this pathway to engage with the ideas that inform contemporary art theory, curation and arts management within a European context.
This 14 week programme gives students a unique insight into London's contemporary art scene through lectures, artist talks, seminars and visits outside the classroom.
Chelsea College of Arts' external connections enable our students to meet and discuss ideas with some of the city's many art professionals, including artists, curators, writers and critics.
Modules
Tutor: Richard Ducker
Credit Value: 3
This module will introduce you to a variety of arts organisations and gallery models in London, looking at how they operate and are funded, and the programmes they run including arts education, community and outreach.
We will consider and discuss these models using a series of case studies, and you will learn how to plan, organise and deliver a programme of arts events, exhibitions or workshops. The basics of building a business plan and different funding opportunities will also be covered.
An introduction to communications, PR and marketing will look at how social media is used to promote events and create networks and strategic partnerships.
Visits to artist studios and galleries around London are an integral part of this module. You will hear about the curatorial ideas and processes behind the exhibitions and work you see, giving you a broad understanding of the contemporary art scene and artistic practice in London.
Between each class you will undertake a short research task, designed to help you analyse and report on different arts organisations, as well as identifying personal interests that you may wish to explore further.
Tutor: Richard Ducker
Credit Value: 3
From concept to completion this course will help you begin to develop a curatorial practice through contextual underpinning and case studies as well as outlining project management associated with organising an exhibition and its successful delivery. Considering themes, developing original curatorial ideas, researching artists as well as best practice working with artists, partners and stakeholders. Communication will also be covered-press releases and marketing to help raise the profile of your show, create networks and strategic partnerships.
As part of the course we will also visit different gallery models in London and hear about the curatorial ideas behind the exhibitions we see as well as studio visits to artists to hear about the processes behind their practice to help you give a wider understanding of the contemporary art scene in London and contemporary artistic practice.
Throughout the course you will start to collectively develop an exhibition that will be a live project, culminating in a real exhibition event hosted by Chelsea. As part of this project you will work collaboratively with your fellow students, with guidance from your tutor, and will work independently to meet the various practical and physical tasks that accompany the delivery of an exhibition; studio visits, contracts, consignment notices, marketing materials and the practical installation.
The course will also provide you with support and idea and will involve presentations, exercises, case studies and feedback. Between each class you will undertake a short task, involving research, which will help you understand more clearly your own curatorial interests that you may wish to pursue and develop further.
Credit Value: 3
This series of seminars is designed to increase your awareness of historical and contemporary critical debates, and hone your interpretive skills.
Approaching criticism as a practical tool for artists - for innovative thinking, practice-related writing, and the production of more focused work - this module will look at the shifts in critical ideas over the past century and focus on new modes of meaning, production and interpretation.
You will be expected to undertake self-directed study in UAL's libraries and learning zones as part of this module.