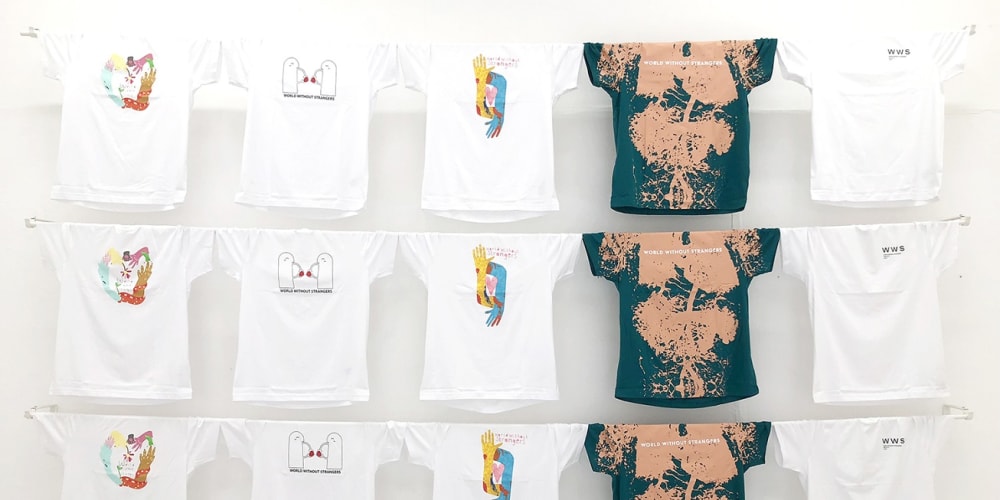 Clothing company Giordano worked with students on T-shirt collection.
Giordano International is one of the world leaders in women's, men's and children's apparel. They invited BA Illustration students from Camberwell College of Arts and BA Graphic Design Communication students from Chelsea College of Arts to design a T-shirt around the theme of Giordano's brand ethos 'World Without Strangers'.
During the T-shirt design competition the students were provided with additional academic support to help them develop their designs and consider the manufacturing processes. The 5 winning designs sold on the Giordano website and at selected stores in Hong Kong.
To celebrate the winning designs Giordano also hosted an exhibition at Chelsea College of Arts. Each of the winners had a curated space showcasing their design. This included a print of their design, a photograph of their T-shirt on a model and a small retail unit displaying their T-shirts.
Giordano's #worldwithoutstrangers reached around 8000 entries on Instagram.
Contact us
Do you have a project you'd like to collaborate with us on? Interested about in Chelsea College of Arts can do for you? Get in touch with our business and innovation team.