19–25 September
Beneath The Veil: Indigo in Northern Nigeria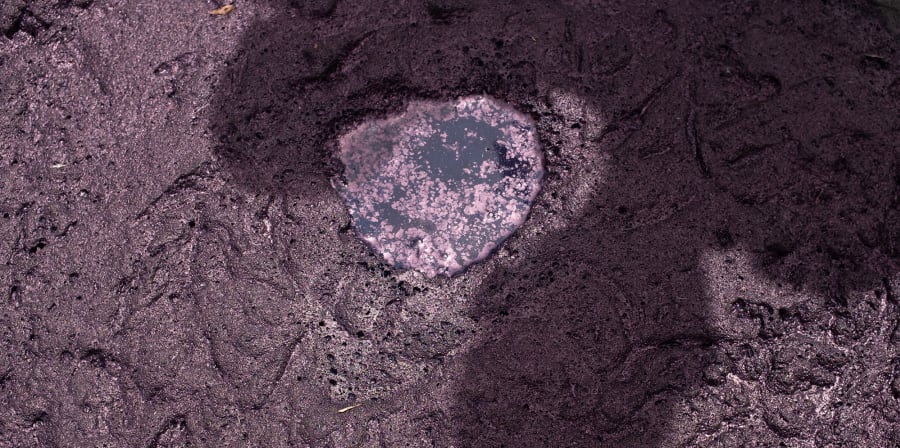 This exhibition explores the regenerative practices of indigo growing, fermentation and textile production in the Northern Nigerian city of Kano and the region in relation to the history of This Is Us' 7 year site work in the region.
The site research shared in the exhibition maps and documents how Kano's textile dyeing infrastructure is experienced in the city and beyond, including its hyperlocal, regional and transnational trade networks into sub-Saharan Africa.
The research also interrogates the opportunities and limits that lie at the intersection of sustainable design, ancient craft and the Global South city. What has regenerative-style design done for city neighbourhoods and/or villages in these regions? Furthermore, does this mapping and research provide a template for how these community driven movements can spawn formalised city-making processes?
Book a free ticket on Eventbrite to join us for the launch of Beneath The Veil: Indigo in Northern Nigeria, Tuesday 19 September, 7pm at The Crossing in the Granary Building, Central Saint Martins.
---
Beneath The Veil: Indigo in Northern Nigeria is part of London Fashion Week and London Design Week agendas.
It is supported by the LVMH Maison/0 fund, celebrating and rewarding the best research projects that pioneer new ways to confront our climate, biodiversity and social emergencies.
This project is a partnership between our postgraduate MA Cities course, Nigerian fashion brand This is Us, Lagos creative incubator 16/16, and cartographers Mitsio Motu. The team are studying the supply chain in relation to its built and productive environment.